Indianapolis 500 Attendance To Be Limited To 40% Of Capacity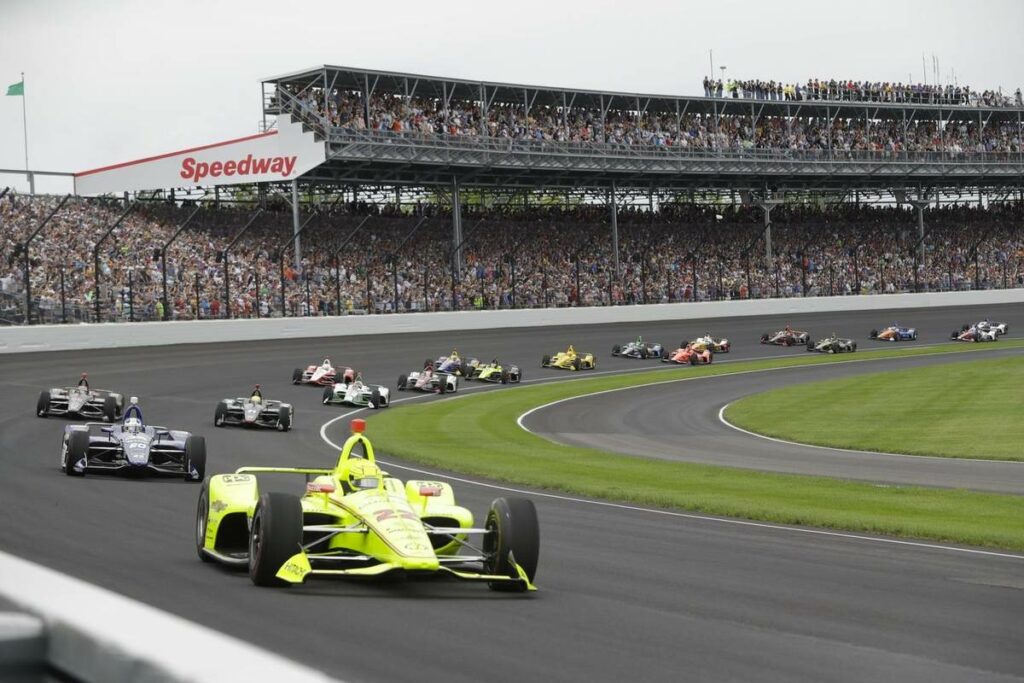 Call it the proverbial 'glass half full'….or in this case, 40% full. After running the 2020 Indianapolis 500 without fans in attendance the capacity at the 2021 race will have approximately 135,000 spectators on hand. That sounds like a lot but keep in mind that the Indianapolis Motor Speedway is the largest sporting venue in the world. It has 250,000 grandstand seats and a full property capacity of nearly 400,000. The 135,000 fans represents 40% capacity which will make it the world's largest sporting event held since the start of the COVID-19 pandemic.
Initially, Indianapolis Motor Speedway owner Roger Penske had lobbied for as many as 250,000 fans for the 2021 race. He pointed to the 3.1% COVID positivity rate in the track's home county (Marion County, Indiana):
"It's way down and I think with that (the crowd) will hopefully be a big number. That's what our hope is, but what we've done in the meantime we've been doing vaccinations (at IMS). We did 16,000 in three days and we're getting ready to do a mass vaccination in April. We haven't worked out the details yet with the state, but we think there's an opportunity to make a big impact here, where we could give back to the community."

"With the size of our facility and what we were able to accomplish just in three days, we think we can really help this whole area here — the city of Indianapolis and the surrounding counties."
In addition to the limited capacity other steps will be taken to further enhance the safety of the event. Masks will be required and temperature checks will be given upon entry. Social distancing will be enforced and there will be no general admission ticket sales. In addition, all concerts and ancillary events not 'mission critical' for the race have been cancelled.
A local TV station gave a rundown of other high capacity events held during the pandemic:
The speedway is the largest sporting facility in the world with more than 250,000 grandstand seats and the ability to host close to 400,000 on race day throughout the entire property. In March, track and IndyCar owner Roger Penske said that 170,000 tickets had been sold for the 2021 race. Boles said Wednesday that attendance will be capped at 135,000. That will make it the world's largest sporting event to date during the pandemic. The Alabama spring football game last weekend hosted 47,218 fans, nearly 10,000 more than a recent Texas Rangers baseball game; an Australian Rules cricket match in Melbourne drew 51,723 in March.
I think they meant Australian Rules *Football*. Fingers crossed for a full capacity crowd in attendance for the 2022 race.