Honduras Look to Take Care of Business Against French Guiana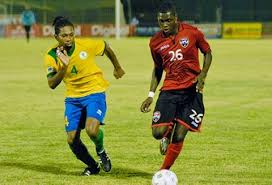 Who: Honduras v. French Guiana
When: Tuesday July 11th, 2017 10:00PM EST
Where: BBVA Compass Stadium—Houston, Texas
When Honduras clash with French Guiana on Tuesday, they will do so knowing that their spot in the knockout stages of this year's Confederations Cup is far from guaranteed. After losing to Costa Rica for the first time ever in the Gold Cup, Honduras will look to rebound against a French Guiana team that is making its Gold Cup debut. On paper, this is a highly one-sided matchup. Honduras are hopeful to make it into next summer's World Cup while French Guiana will be lucky and happy to come away with even a single point throughout the duration of their next 2 guaranteed matches.
As far as what we know about these teams, it is safe to say that there is very little known about the side from French Guiana. Honduras, on the other hand, are a well-known team from the CONCACAF region. Honduras were favored to get out of this group alongside Costa Rica, however Canada's shock start to the tournament has thrown a monkey wrench in those plans, at least for the time being. Honduras need to emerge victorious in this match, otherwise they will be looking at an early trip back home.
Match Overview and Analysis
French Guiana (+600) are going to enter their match with Honduras as heavy, heavy underdogs. Despite their underdog status, French Guiana have some decently talented players on their roster. Thanks to the French connection, a few of Guiana's starters come from lower-tier Ligue 1 sides. What this means is that the team everyone is doubting is not so unfamiliar to high level football. Sticking out amongst the French Guianese that will likely be starting on Tuesday night is Sloan Privat, who plays forward for French side Guingamp. Privat has already netted a goal this tournament, and will be looking to do the same on Tuesday.
As far as head-to-head matchups are concerned, there are not very many to speak of. One we can talk about is back in 2015, when Honduras and the Guianese met up in a 2-leg qualifier for the 2015 Gold Cup. Though Honduras eventually emerged victorious, they were only safe by one goal. So, while everyone may be counting French Guiana out, the side is no side to sleep on.
Though Honduras (-240) are coming off of a 1-0 loss to Costa Rica, they, by no means, played poorly last week. What Honduras needs to do on Tuesday that they did not do last week is finish their chances. Honduras let chance after chance go begging, and if you want to make it out of the group stages that is not something you can do against any opponent. Basically, in order for them to take care of French Guiana like everyone is expecting them to do, Honduras need to score. With Alberth Elis playing in front of his home crowd (Houston Dynamo), Honduras are hoping to get at least a few strikes on target through him. When you have an offense like Honduras', you need to score goals if you want any hope of winning. Sporting an average defense and midfield, Honduras need to take full advantage of the chances they are given.
Betting Prediction
As far as who you should wager on in this match, I think the choice is clear. My opinion is that you take the moneyline as offered by Bovada. Though the -240 odds do not necessarily offer much in the way of value, I think this is a line you can really hammer. Put simply, I am not giving French Guiana any chance at all. I understand that they looked decent against Canada and even scored 2 goals, but the simple fact of the matter is that Honduras is out to avenge their first loss and secure a much-needed first win of the tournament.
The over/under on Bovada is listed at 3 (EVEN/-130). While I would not recommend hammering this wager like I did the one previous to it, I think there is a strong chance that at least 3 goals will be scored in this match. Honduras are a team that likes to play on the front foot anytime that they have the ball. If they get even a fraction of the opportunities that they had in their match with Costa Rica, getting the ball into the back of the next will come easily.
In addition to this over/under, Bovada also lists a few different, alternate lines as well. When it comes down to it, I think that there is no doubt that this match will be high-scoring. With that being said, some of these over/under wagers might rely on French Guiana to net a goal or two, and if you don't think that is going ot happen you might be best suited simply staying away from those types of wagers. The moneyline is safe, and that is the best bet you have for this match.