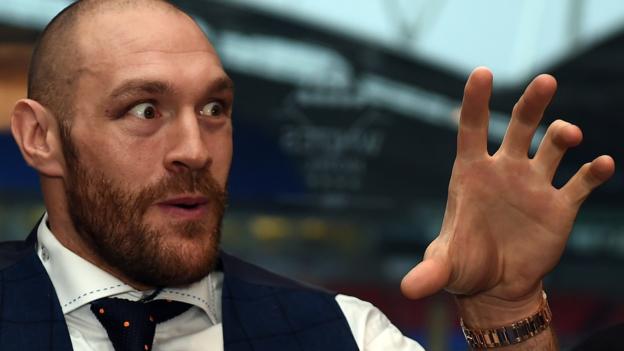 October 29th sees Wladimir Klitschko finally have the chance to gain his much sought after revenge on Tyson Fury after the Ukrainian lost his WBO, WBA and IBF belts to the Briton on a unanimous points decision in Dusseldorf back in November 2015. Today at Sports Betting Experts, we preview this highly anticipated fight.
The fight was originally scheduled for July but Fury had to pull out after suffering an Ankle injury whilst out for a run. But now the fight has been confirmed to happen just before Halloween.
Klitschko (who had gone unbeaten for 11 years before the fight), tweeted his delight saying "Finally the rematch is fixed. I'll remedy my mistake on 29 October at Manchester Arena. See you there."
Fighting talk indeed from the 40-year-old man mountain but flamboyant Fury will certainly rise to the challenge and many make him favourite to inflict another defeat on Klitschko (although the bookmakers cannot separate the two this early in the preceding's).
Home advantage is on Fury's side this time as the fight is scheduled to take place at the Manchester Arena where the passionate home fans will be roaring on the self-proclaimed 'Gypsy King'. However, Fury does court controversy wherever he goes and is perhaps not as popular as his success in the ring would suggest.
We won't go into that here but it is safe to say Fury has upset plenty of people along the way during his distinguished career unlike Klitschko, who is very much the quieter of the two and actually an avid chess and golf fan.
What happened last time out?
You could be forgiven for thinking you were at a pantomine at one of the press conferences as Fury lived up to his reputation as being unpredictable by wearing a batman outfit and pretending overcome a villain in front of the Klitschko camp in an attempt to unsettle them.
Also just before the fight, the Fury camp almost pulled out as they were unhappy with the gloves the Klitschko team had provided them, fortunately for fight fans all was saved at the 11th hour and the fight went ahead.
Klitschko was the bookies favourite at the start but as the fight progressed Fury's game plan appeared to be working as he made himself difficult to hit.
The fight was far from a classic but Fury took it by way of an unanimous points decision which left Fury delighted and in reflective mood as he even apologised to Klitschko afterwards for his outlandish behaviour during the fight build up.
What do their records look like?
Klitschko has a 68 fight career winning 64 and losing 4. 53 of those fights have come by way of knockout whereas Tyson Fury is unbeaten in his 25 bouts winning 18 by knockout.
Klitschko turned pro in 1996 and ironically suffered his first defeat in his 25th professional fight against American Ross Puritty losing the WBC International Heavy weight title in the process.
In March 2000 Wladimir defeated Paea Wolfgramm to regain the WBC title he lost and later that year he also claimed the WBO heavyweight title defeating Chris Byrd.
He then lost his WBO heavyweight title by way of TKO to South African Corrie Sanders in Germany before reclaiming the title in February 2008 against Russian Sultan Ibragimov in New York.
The defeat by Fury last November was his first since being beaten by American Lamon Brewster in April 2004 for the vacant WBO heavyweight title in Vegas which he lost by Technical Knockout.
By contrast, Fury only turned pro in 2008 and no doubt the fight against Klitschko has been his most high profile to date.
However, a turning point in his career came when he became British and Commonwealth heavyweight champion defeating Dereck Chisora at Wembley arena in 2011.
In 2014 he faced Chisora again, this time at the Excel Arena, London and once again came out on top to win the European, WBO International, and vacant British heavyweight titles.
Who will win?
Fury will have the belief and confidence on his side but perhaps Klitschko's quiet, determined demeanour could prove pivotal.
Despite being 40, Wladimir is a supremely talented athlete and having suffered defeats prior may play into his hands, sounds odd I know but the fear of losing an unblemished record is not there for Klitschko and you feel that sooner or later Fury's mouth may just catch up with him.
I am going for Klitschko to get his revenge then quietly retire into the sunset.
Watch out Fury, Dr Steelhammer is coming for you.
Odds for this fight can be found at Bovada – click here to check out our review of this bookmaker.