Dallas Stars Coach Rick Bowness Into–And Out Of–COVID Protocol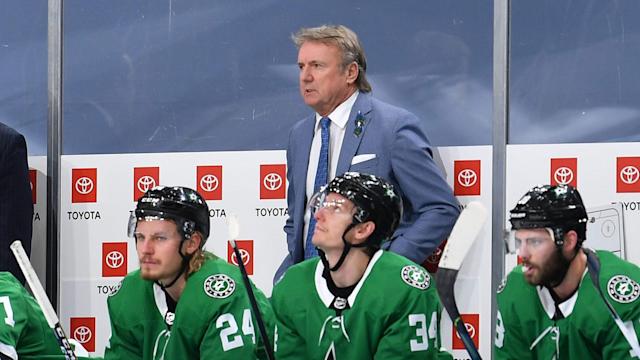 Not exactly going out on a limb when I observe that this past year has been exceptionally strange. The sports world in particular has seen things happen that are completely unprecedented. For that reason, to conclude that *anything* ranks among the 'strangest things we've seen' during the COVID-19 pandemic is pretty much pointless. That being said, the saga of Dallas Stars' head coach Rick Bowness is definitely on the list.
Last Sunday, the Dallas Stars were playing the Carolina Hurricanes. During the second intermission, head coach Rick Bowness was removed from the contest due to COVID protocols. Assistant coach John Stevens took over behind the bench in Bowness' stead. The team announced after the game that a PCR test had come back positive between the second and third periods.
The plot quickly thickened. As it turns out, the 66 year old Bowness has been fully vaccinated. While this doesn't make it completely impossible for him to contract the COVID-19 virus it does significantly minimize the risk. It started to look like what happened to Dallas Mavericks' head coach Rick Carlisle–he received a false positive on a test earlier this month despite being vaccinated a couple of months ago.
Not surprisingly, Bowness' test turned out to be a false positive. He missed the third period of the game against Carolina and another game against the Chicago Blackhawks before being cleared to rejoin the team. No additional details have emerged about the test but the fact that both head coaches of both Dallas 'winter sports' teams turned in false positive COVID tests after being fully vaccinated is strange at best.