Costa Rica Heavily Favored in Final Group Match with French Guiana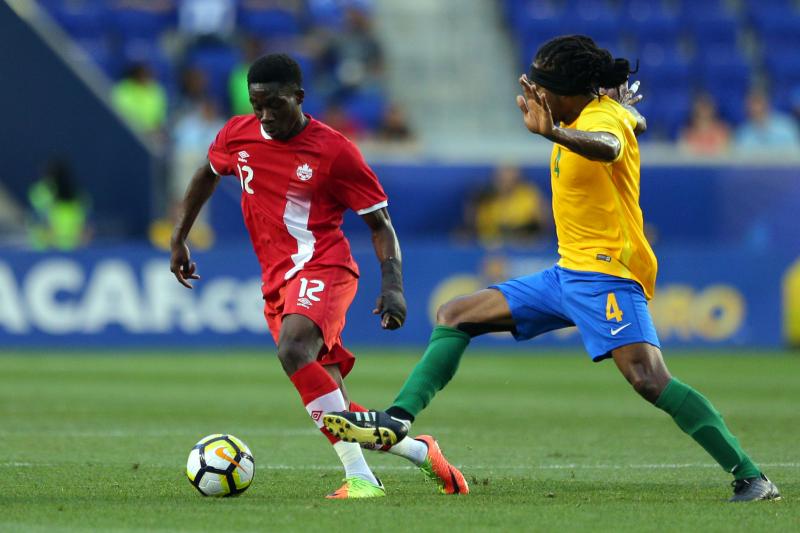 Who: Costa Rica v. French Guiana
When: Friday July 14th, 2017 7:30PM EST
Where: Toyota Stadium—Frisco, Texas
Costa Rica and French Guiana are different sides for so, so many reasons. For one. The Costa Ricans are an officially sanctioned FIFA team, while the Guianese are not. As an extension of this, the talent disparities between the two sides is quite large. With that being said, French Guiana has a ringer on their roster; a player that has won multiple large European domestic competition as well as the UEFA Champions League. Florent Malouda, who most people will probably remember from his days with Lyon and Chelsea, was born in French Guiana and has been playing for them in this year's Gold Cup. There are many intricacies as to why this is so, but the simple fact of the matter is that his playing in the tournament more or less disqualifies French Guiana as he is an ineligible player according to CONCACAF/FIFA eligibility rules. His manager and staff are aware of this, however they played Malouda in their last match as a protest. Though most people think that the result of this match will end up being changed to a 3-0 forfeit victory for Honduras, it currently still stands as a 1 point, 0-0 draw.
In spite of this fact, the French Guianese are going to come out and play a full 90 minute match regardless. While Malouda is a breath of fresh air for the Caribbean side, I and most others do not think his talents and exploits alone will be enough to undo the talented Costa Ricans. After 2 matches, Costa Rica populates the 2nd spot in Group A and is behind Canada on goal differential alone. While a win on Friday is not a necessity, it will help secure them a more beatable opponent in the knockout stage.
Match Overview and Analysis
When French Guiana (+1200) take the field on Friday, they will do so as extremely heavy underdogs. While there are raging debates whether their 0-0 draw with Honduras will eventually be ruled a 3-0 forfeit due to Malouda's ineligibility, the French Guiana side will have to focus on their final group match as they still, technically, have a chance of advancing to the knockout stages. As the odds tell you, very few people are anticipating that French Guiana will earn a result against Costa Rica. Their one hope lies in Costa Rica's tentative style of play thus far.
Los Ticos have scored only 2 goals in 2 matches, which isn't a very poor tally, but have missed countless other chances. In their 1-1 draw with Canada, the Costa Ricans left at least 2 or 3 goals on the field. Even with a poor performance I am confident that Costa Rica can overcome Guiana. The biggest thing for the Costa Ricans is that they cannot take this victory for granted. They need to enter this match and take it seriously, otherwise French Guiana might be able to pounce on a chance or two.
All things considered, Costa Rica (-525) will need to pick up their overall level of play. Apart from the United States and Mexico, the Costa Ricans are 3rd favorite to win the Gold Cup, but so far do not look like a championship team. Their match with French Guiana will be a time to regroup, earn a nice result, and head into the knockout stages with some momentum.
Betting Prediction
The moneyline in this match is not really worth it for me. The -525 odds offered by Bovada for a Costa Rican win will not be profitable unless you wager a huge amount of money, and even then the risk isn't necessarily worth the reward. Especially when you consider the troubles Costa Rica has had in front of the net thus far this tournament.
A wager I do like that is offered by Bovada is the over/under, which is listed at an even 3 goals (-140/+105). Now I know we have been talking about Costa Rica's inefficacy in front of net, but I think that this match will be different than their previous two. What's more, Costa Rica drastically improved from game 1 to game 2, so one can only anticipate that their performance in match 3 will be the best yet. The -140 odds on the over are not the best you will find, but I think this is the most logical wager to make. There is an alternate over/under of 2.5 (-240/+175), but I think the 3 goal total is the one you want to take.
Sticking with over/unders, we now shift our attention to the team over/under for Costa Rica that is featured on Bovada. Costa Rica's team over/under is listed at 2.5 goals (-125/-110). Being that I think the total number of goals scored will be more than 3, and that Costa Rica are the likely scorers of most (if not all) of those goals, I think that their team over (-125) is an excellent bet to make. Once again, I am of the belief that Costa Rica's 3rd match will end up being in stark contrast to their first 2. In saying this, I am also expecting Los Ticos to score quite a few goals in this one.