'Big Brother' Season 19 Betting Odds Week 4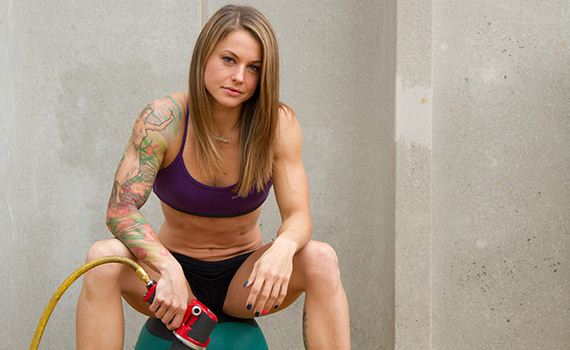 –CBS has renewed the long running 'Big Brother' reality show for a 19th and 20th season.
–'Big Brother' is a spin-off of a Dutch TV series of the same name.
–'Big Brother' airs Wednesday, Thursday and Sunday on CBS TV.
And now there are thirteen contestants left on Season 19 of 'Big Brother' after the eviction of Cody Nickson last week. Nickson finishes in 14th place after a strong showing in the early going left some suggesting that he might be the ultimate winner. Guess again–he's now best known for his 'blank stares' but based on my experience that's a skill that most 'tatted up bros' share with Mr. Nickson. In any case, I've updated the 'Big Brother' Season 19 betting odds reflecting his departure.
I'm going to figure out some weekly props that I can post for 'Big Brother'. The three day a week format doesn't lend itself well to oddsmaking but I'm sure I can come up with something. I can definitely do something with the television ratings which continue to show strong numbers. The Thursday, July 13th show did a 1.8 rating and an 8 share with 6.11 million viewers. Every episode this year has been number one in the timeslot and for the entire night. Granted, network television isn't the competitive environment that it used to be but it's still important to aggregate the biggest audience possible. There's been a lot of credit given to the cast of 'BB19' for bringing the ratings–I personally don't see it but you can't argue with the numbers. For whatever reason, the show continues to attract big audience and most impressive for the broadcast industry circa 2017 the numbers suggest that its building momentum. The Season 19 premiere drew 5.88 million viewers while the Thursday, July 13 show brought in 6.11 million. The previous two shows were even stronger attracting 6.39 million viewers on July 12 and 6.39 million on July 9.
WHAT'S THE WORST POSSIBLE IDEA THAT A CONTESTANT COULD COME UP WITH?
You can expect a sizable portion of those 6 million plus visitors to be up in arms on social media if a potential 'racist controversy' on the show becomes a reality. Contestant Paul Abrahamian has concocted a hare brained scheme to 'get back' at Dominique Cooper who is his rival on the show. Cooper is African-American so what better way to teach her a lesson and come out 'smelling like a rose' than the old 'blackface' bit? Yep–Abrahamian is threatening to do some type of blackface shtick which has gone over like the proverbial 'lead balloon' every time it's been tried in the past century or so. Seriously–Al Jolson in the 1920's might have been the last person to successfully work a 'blackface gimmick'. In all fairness, he might not have *intended* for it to be a prototypical blackface shtick according to this report from TMZ:

"Big Brother" is about to explode with a racist controversy … if houseguest Paul Abrahamian follows through with plans to dress in black face to mock a fellow houseguest … who is black.

Paul hatched his plot over the weekend — fans watching the live feed watched him whisper to other houseguests, who are white, about dressing in dark leggings and "blackface." Later, he instead used the term "black mask."

Paul's had beef with Dominique on the show because they've accused each other of pulling double-crosses. While discussing his plan for revenge, Paul said he was trying to look like a snake … because that's what he's called her, and vice versa.
Not that 'dressing like a snake' is a particularly clever scheme but there's a chance that Paul could pull it off without inciting a racial controversy. Paul could buy a pre-fab snake costume and based on a quick Google search the majority of those are green. The problem is that it's not easy for a human to effectively approximate a snake no matter how good the costume. That's one reason why the Arizona Diamondbacks baseball team has a bobcat as a mascot. Were I Paul I'd go with a coral snake–the multicolored stripes are impossible to mistake for 'blackface'. Hard to imagine CBS and the show's production team not putting the kibosh on this immediately. The show is putting up good numbers and while controversy can be an effective way to increase the audience a racial incident is not. It does, however, facilitate setting odds on the potential fiasco:
WILL PAUL ABRAHAMIAN DO THE 'BLACKFACE' GIMMICK ON ANY CBS BROADCAST OF 'BIG BROTHER'?
Yes: +500
No: -750
Abrahamian must wear black makeup, a black mask or similar colored facial covering. 'Blackface' appearance must be on one of the three weekly CBS network broadcasts of 'Big Brother'. Any appearance outside of this context including the 'Big Brother' 24/7 streaming feed will not count for purposes of this wager.
CHRISTMAS ABBOTT DEALING WITH A NASTY FOOT INJURY
There's even a significant 'injury report' to cover this week. Christmas Abbott is recovering from surgery to repair a foot injury and it's pretty nasty. One of the tatted up bros was playing around with her in the back yard, presumably trying to impress her by hoisting her around like a sack of potatoes. Unfortunately, the bro in question dropped her and she landed hard on her foot. The 'butterfingered bro' really did a number on her–she broke 10 bones in her foot, dislocated four more and tore a ligament. Since her 'day job' is as a self glossed 'fitness superstar' she's got some bigger picture concerns, like how the nasty injury will impact her career. Word is that it might take a year for her to fully recover. For now, she's planning to stay in the competition but it might prove to be impossible for her to do so. One big problem–she's unable to get involved in the show competitions which puts the producers in a tenuous position. She's one of the most popular of the female competitors so they'd like to keep her on but there's questions about fairness since she's not completing on the same 'level playing field' as her opponents. The word 'philosophical' isn't used very often in regard to reality TV but her injury is bringing up precisely those kind of questions–is it the producers' place to accommodate her or do they treat her like any other competitor? If they accommodate her, it sets a bad precedent where contestants might expect to be treated like a 'victim' for a wide array of physical, mental or emotional issues.
And should you ever doubt that there's a lot of scumbags among the 'general public' the entertainment media is reporting that some fans are *turning against her* and castigating her on social media. The word is that her injury is generating 'disdain' among the masses. If you ever reach the point that you treat a young woman who has suffered a serious injury like crap just because you want someone else to win a TV reality show you can be certain that you're a liability for humanity and definitely not an asset. She's still fully capable of wearing a swimsuit 24/7 and looking good doing so and ultimately that's the most important skill required of contestants. In any case, Christmas seems like a nice girl and hopefully things will work out for her.
'BIG BROTHER' SEASON 19 PROPOSITION BETTING ODDS
TO WIN 'BIG BROTHER' SEASON 19
Matthew Clines: +350
Ramses Soto: +350
Paul Abrahamian: +450
Jessica Graf: +650
Alex Ow: +950
Christmas Abbott +1150
Mark Jansen: +1150
Elena Davies: +1500
Jason Dent: +1500
Josh Martinez: +3500
Dominique Cooper: +3500
Kevin Schlehuber: +3500
Raven Walton: +3500
TO FINISH SECOND 'BIG BROTHER' SEASON 19
Ramses Soto: +250
Matthew Clines: +250
Alex Ow: +500
Mark Jansen: +1500
Kevin Schlehuber: +1500
Christmas Abbott +1500
Raven Walton: +1500
Dominique Cooper: +1500
Elena Davies: +2500
Jason Dent: +2500
Jessica Graf: +2500
Josh Martinez: +2500
Paul Abrahamian: +2500
TO FINISH THIRD 'BIG BROTHER' SEASON 19
Christmas Abbott +250
Jessica Graf: +300
Ramses Soto: +450
Alex Ow: +450
Mark Jansen: +1500
Dominique Cooper: +1500
Matthew Clines: +1500
Kevin Schlehuber: +1500
Raven Walton: +4500
Elena Davies: +4500
Jason Dent: +4500
Josh Martinez: +4500
Paul Abrahamian: +4500
TO FINISH FOURTH 'BIG BROTHER' SEASON 19
Matthew Clines: +300
Mark Jansen: +450
Kevin Schlehuber: +450
Raven Walton: +950
Ramses Soto: +1100
Christmas Abbott +1500
Jason Dent: +1500
Dominique Cooper: +1500
Jessica Graf: +3000
Alex Ow: +3000
Elena Davies: +3000
Josh Martinez: +3000
Paul Abrahamian: +3000
TO FINISH FIFTH 'BIG BROTHER' SEASON 19
Christmas Abbott +350
Matthew Clines: +350
Mark Jansen: +350
Dominique Cooper: +1150
Jessica Graf: +1150
Raven Walton: +1150
Josh Martinez: +2100
Alex Ow: +2100
Kevin Schlehuber: +2100
Jason Dent: +2100
Ramses Soto: +4500
Elena Davies: +4500
Paul Abrahamian: +4500
TO FINISH SIXTH 'BIG BROTHER' SEASON 19
Mark Jansen: +250
Kevin Schlehuber: +250
Matthew Clines: +600
Josh Martinez: +750
Ramses Soto: +1200
Raven Walton: +1200
Jessica Graf: +2100
Christmas Abbott +2100
Elena Davies: +2100
Paul Abrahamian: +2100
Jason Dent: +5000
Dominique Cooper: +5000
Alex Ow: +5000
TO FINISH SEVENTH 'BIG BROTHER' SEASON 19
Dominique Cooper: +200
Jason Dent: +350
Mark Jansen: +450
Josh Martinez: +950
Jessica Graf: +1500
Kevin Schlehuber: +1500
Ramses Soto: +1500
Christmas Abbott +2100
Matthew Clines: +2100
Alex Ow: +2100
Elena Davies: +5000
Raven Walton: +5000
Paul Abrahamian: +5000
TO FINISH EIGHTH 'BIG BROTHER' SEASON 19
Kevin Schlehuber: +350
Jason Dent: +500
Josh Martinez: +500
Jessica Graf: +700
Alex Ow: +700
Dominique Cooper: +700
Raven Walton: +700
Christmas Abbott +1500
Elena Davies: +2500
Mark Jansen: +2500
Matthew Clines: +2500
Ramses Soto: +5000
Paul Abrahamian: +5000
TO FINISH NINTH 'BIG BROTHER' SEASON 19
Jason Dent: +250
Raven Walton: +300
Josh Martinez: +650
Jessica Graf: +650
Alex Ow: +950
Dominique Cooper: +1250
Christmas Abbott +1250
Kevin Schlehuber: +1750
Ramses Soto: +1750
Elena Davies: +3500
Mark Jansen: +3500
Matthew Clines: +3500
Paul Abrahamian: +3500
TO FINISH TENTH 'BIG BROTHER' SEASON 19
Jason Dent: +185
Raven Walton: +750
Alex Ow: +950
Dominique Cooper: +950
Kevin Schlehuber: +950
Jessica Graf: +1250
Ramses Soto: +1250
Paul Abrahamian: +1250
Mark Jansen: +1750
Christmas Abbott +1750
Josh Martinez: +2500
Elena Davies: +2500
Matthew Clines: +2500
TO FINISH ELEVENTH 'BIG BROTHER' SEASON 19
Josh Martinez: +250
Elena Davies: +250
Raven Walton: +600
Jessica Graf: +750
Alex Ow: +750
Jason Dent: +1500
Dominique Cooper: +1500
Kevin Schlehuber: +1500
Ramses Soto: +2500
Paul Abrahamian: +2500
Mark Jansen: +2500
Christmas Abbott +2500
Matthew Clines: +2500
TO FINISH TWELFTH 'BIG BROTHER' SEASON 19
Dominique Cooper: +450
Raven Walton: +450
Jessica Graf: +450
Josh Martinez: +900
Ramses Soto: +900
Christmas Abbott +900
Elena Davies: +1500
Jason Dent: +1500
Alex Ow: +1500
Kevin Schlehuber: +2500
Paul Abrahamian: +2500
Mark Jansen: +2500
Matthew Clines: +2500
TO FINISH THIRTEENTH 'BIG BROTHER' SEASON 19
Dominique Cooper: +300
Kevin Schlehuber: +300
Jessica Graf: +750
Josh Martinez: +950
Raven Walton: +950
Jason Dent: +1250
Ramses Soto: +1250
Christmas Abbott +1500
Elena Davies: +1500
Alex Ow: +1500
Paul Abrahamian: +2500
Mark Jansen: +2500
Matthew Clines: +2500
FOURTEENTH PLACE: Cody Nickson
FIFTEENTH PLACE: Jillian Parker
SIXTEENTH PLACE: Megan Lowder
SEVENTEENTH PLACE: Cameron Heard