'Big Brother' Season 19 Betting Odds Week 3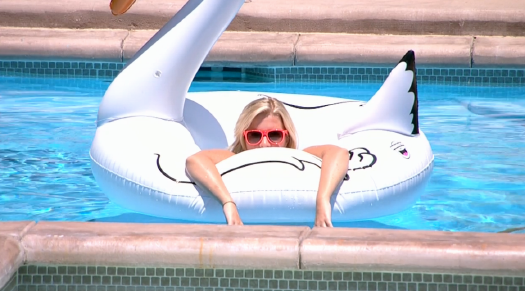 –CBS has renewed the long running 'Big Brother' reality show for a 19th and 20th season.
–'Big Brother' is a spin-off of a Dutch TV series of the same name.
–'Big Brother' airs Wednesday, Thursday and Sunday on CBS TV.
The 'Big Brother' house was cut down to 14 contestants earlier this week as Jillian Parker got the boot. Cameron Heard was eliminated on the first episode and Megan Lowder dropped out between the first and second episodes claiming PTSD from a previous sexual assault experience. As promised last week we've got updated odds reflecting the aforementioned eliminations *and* we've got odds for all fourteen remaining places.
Within the next few weeks I'll start to add in some weekly props. It's a little more difficult than most reality TV shows since it airs three times a week. For a show like 'Survivor' you know that any time of 'blow off' is going to take place on the weekly show. Not so with 'Big Brother'. This makes it hard to forecast TV ratings, viewership and all of the other ancillary media metric propositions that I love.
To be honest, I'm having a hard time warming up to the 'Big Brother' cast. I get that it's hugely popular and critiquing a reality show for seeming 'contrived' is a bit ridiculous since–spoiler alert: they're all contrived. That being said, most at least maintain some veneer of spontaneity and individuality. 'Survivor', for example, usually presents an interesting twist or two. They also have greater diversity among their cast. I'm not using that in racial/cultural context (though they *do* have a wider range of ethnic backgrounds represented)–I mean that the cast at least comes off as more interesting than a lot of reality shows.
'Big Brother' doesn't go in much for 'diversity' or any sort of nuance for that matter. They apparently put out a casting call for tatted up dudes (plus one cowboy guy or similar 'unique gimmick') and chicks that look good in swimsuits (since they apparently wear them 24/7) and call it a day. I know that these shows aren't cast for me (in which case they'd have a house full of Austrian economists, cosplay girls and Japanese professional wrestlers) but some variety would be nice. The cast isn't the 'lowest common denomentator' but they're definitely selected in an attempt to appeal to the last remaining broadcast TV demographic.
THE RULES OF THE GAME (LA REGLE DU JU)
Unfortunately, we're not talking about the 1939 Jean Renoir classic which is considered one of the greatest films ever made (and rightfully so). We're talking reality TV rules which make pro wrestling rules look situational and loosely applied by comparison. The format and rules of 'Big Brother' are typical of the reality TV genre. A group of contestants live together in a house isolated from the outside world. Contestants get kicked out for violating a list of rules, they can leave at any time of their own volition (and one has already done so this season) but the general idea is that they keep getting voted off the island…er…out of the house until one remains and claims a prize of a cool $500 grand. There's also an audience voting component and a few hidden idol-esque power ups to keep it interesting.
If you're willing to cough up some money for a subscription you can see inside the 'house' at any time via a live stream on the CBS website. The general idea is that you'll see nudity and sex though its questionable if you'll see more than a fleeting glimpse of either, if it all. Americans love their violence, but have some really bizarre issues with sex and nudity so it would seem that too much full frontal on the 'Big Brother' live stream would create a controversy of some sort. I've not checked it out myself (though in the name of journalism I'll definitely do so) but I'm guessing it's a lot of the slightly tittilating yet still 'family friendly' bikini shots that CBS loves to use in their promotional media for the show.
Here's the odds to win 'Big Brother' Season 19 as well as the odds for positions 2 through 14.
'BIG BROTHER' SEASON 19 PROPOSITION BETTING ODDS
TO WIN 'BIG BROTHER' SEASON 19
Matthew Clines: +300
Ramses Soto: +350
Jessica Graf: +700
Alex Ow: +950
Cody Nickson: +1150
Christmas Abbott +1150
Mark Jansen: +1150
Elena Davies: +1500
Jason Dent: +1500
Josh Martinez: +3500
Dominique Cooper: +3500
Paul Abrahamian: +3500
Kevin Schlehuber: +3500
Raven Walton: +3500
TO FINISH SECOND 'BIG BROTHER' SEASON 19
Ramses Soto: +250
Matthew Clines: +600
Cody Nickson: +600
Alex Ow: +900
Mark Jansen: +1500
Kevin Schlehuber: +1500
Christmas Abbott +1500
Raven Walton: +1500
Dominique Cooper: +1500
Elena Davies: +3500
Jason Dent: +3500
Jessica Graf: +3500
Josh Martinez: +3500
Paul Abrahamian: +3500
TO FINISH THIRD 'BIG BROTHER' SEASON 19
Christmas Abbott +250
Jessica Graf: +300
Ramses Soto: +600
Cody Nickson: +600
Alex Ow: +600
Mark Jansen: +2500
Dominique Cooper: +2500
Matthew Clines: +2500
Kevin Schlehuber: +2500
Raven Walton: +4500
Elena Davies: +4500
Jason Dent: +4500
Josh Martinez: +4500
Paul Abrahamian: +4500
TO FINISH FOURTH 'BIG BROTHER' SEASON 19
Matthew Clines: +300
Cody Nickson: +600
Mark Jansen: +600
Kevin Schlehuber: +600
Raven Walton: +600
Ramses Soto: +1500
Christmas Abbott +1500
Jason Dent: +1500
Dominique Cooper: +1500
Jessica Graf: +3000
Alex Ow: +3000
Elena Davies: +3000
Josh Martinez: +3000
Paul Abrahamian: +3000
TO FINISH FIFTH 'BIG BROTHER' SEASON 19
Christmas Abbott +350
Matthew Clines: +350
Mark Jansen: +350
Dominique Cooper: +1150
Jessica Graf: +1150
Raven Walton: +1150
Cody Nickson: +1150
Josh Martinez: +2100
Alex Ow: +2100
Kevin Schlehuber: +2100
Jason Dent: +2100
Ramses Soto: +4500
Elena Davies: +4500
Paul Abrahamian: +4500
TO FINISH SIXTH 'BIG BROTHER' SEASON 19
Mark Jansen: +250
Kevin Schlehuber: +250
Matthew Clines: +600
Josh Martinez: +750
Ramses Soto: +1200
Raven Walton: +1200
Jessica Graf: +2100
Christmas Abbott +2100
Elena Davies: +2100
Paul Abrahamian: +2100
Jason Dent: +5000
Dominique Cooper: +5000
Cody Nickson: +5000
Alex Ow: +5000
TO FINISH SEVENTH 'BIG BROTHER' SEASON 19
Dominique Cooper: +200
Jason Dent: +350
Mark Jansen: +450
Josh Martinez: +950
Jessica Graf: +1500
Kevin Schlehuber: +1500
Ramses Soto: +1500
Christmas Abbott +2100
Matthew Clines: +2100
Alex Ow: +2100
Elena Davies: +5000
Raven Walton: +5000
Paul Abrahamian: +5000
Cody Nickson: +5000
TO FINISH EIGHTH 'BIG BROTHER' SEASON 19
Jason Dent: +450
Josh Martinez: +500
Jessica Graf: +700
Alex Ow: +700
Dominique Cooper: +700
Raven Walton: +700
Kevin Schlehuber: +1500
Cody Nickson: +1500
Christmas Abbott +1500
Elena Davies: +2500
Mark Jansen: +2500
Matthew Clines: +2500
Ramses Soto: +5000
Paul Abrahamian: +5000
TO FINISH EIGHTH 'BIG BROTHER' SEASON 19
Jason Dent: +450
Josh Martinez: +500
Jessica Graf: +700
Alex Ow: +700
Dominique Cooper: +700
Raven Walton: +700
Kevin Schlehuber: +1500
Cody Nickson: +1500
Christmas Abbott +1500
Elena Davies: +2500
Mark Jansen: +2500
Matthew Clines: +2500
Ramses Soto: +5000
Paul Abrahamian: +5000
TO FINISH NINTH 'BIG BROTHER' SEASON 19
Jason Dent: +250
Raven Walton: +450
Cody Nickson: +650
Josh Martinez: +650
Jessica Graf: +650
Alex Ow: +950
Dominique Cooper: +1250
Christmas Abbott +1250
Kevin Schlehuber: +1750
Ramses Soto: +1750
Elena Davies: +3500
Mark Jansen: +3500
Matthew Clines: +3500
Paul Abrahamian: +3500
TO FINISH TENTH 'BIG BROTHER' SEASON 19
Jason Dent: +185
Raven Walton: +750
Alex Ow: +950
Dominique Cooper: +950
Kevin Schlehuber: +950
Jessica Graf: +1250
Ramses Soto: +1250
Paul Abrahamian: +1250
Mark Jansen: +1750
Christmas Abbott +1750
Cody Nickson: +1750
Josh Martinez: +2500
Elena Davies: +2500
Matthew Clines: +2500
TO FINISH TWELFTH 'BIG BROTHER' SEASON 19
Dominique Cooper: +450
Raven Walton: +450
Jessica Graf: +450
Josh Martinez: +900
Ramses Soto: +900
Christmas Abbott +900
Elena Davies: +1500
Jason Dent: +1500
Alex Ow: +1500
Cody Nickson: +1500
Kevin Schlehuber: +2500
Paul Abrahamian: +2500
Mark Jansen: +2500
Matthew Clines: +2500
TO FINISH THIRTEENTH 'BIG BROTHER' SEASON 19
Cody Nickson: +250
Dominique Cooper: +750
Kevin Schlehuber: +750
Jessica Graf: +750
Josh Martinez: +900
Raven Walton: +900
Jason Dent: +1250
Ramses Soto: +1250
Christmas Abbott +1500
Elena Davies: +1500
Alex Ow: +1500
Paul Abrahamian: +2500
Mark Jansen: +2500
Matthew Clines: +2500
TO FINISH FOURTEENTH 'BIG BROTHER' SEASON 19
Alex Ow: +350
Christmas Abbott +500
Cody Nickson: +500
Josh Martinez: +500
Raven Walton: +900
Ramses Soto: +900
Dominique Cooper: +900
Jessica Graf: +2500
Kevin Schlehuber: +2500
Matthew Clines: +2500
Jason Dent: +2500
Elena Davies: +3500
Paul Abrahamian: +3500
Mark Jansen: +3500
FIFTEENTH PLACE: Jillian Parker
SIXTEENTH PLACE: Megan Lowder
SEVENTEENTH PLACE: Cameron Heard