Amazon HQ2 New Headquarters Location Betting Odds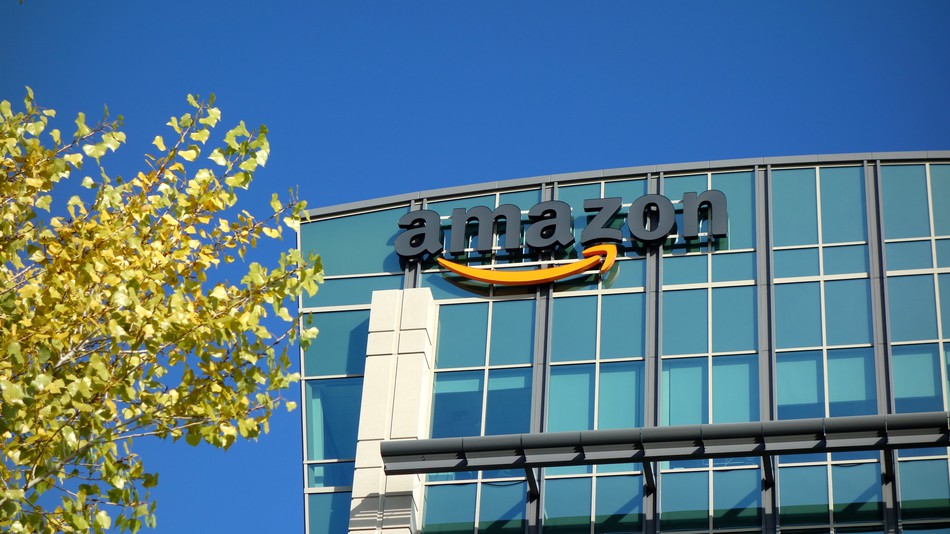 –With the city of Seattle trying to blame Amazon for a myriad of civic woes the retailing giant is looking at other options.
–238 cities submitted proposals to Amazon, these have been narrowed down to 20 finalists.
–Estimates suggest that the new Amazon 'HQ2' could bring 50,000+ jobs to their eventual choice of location.
With the possible exception of Starbucks no company is as synonymous with the city of Seattle as Amazon. Actually, that needs to be qualified somewhat–in the digital era no companies have been as closely identified with Seattle as Starbucks and Amazon. For a previous generation, Seattle was synonymous with airline manufacturer Boeing which is how it earned the 'Jet City' nickname. It should also be noted that Microsoft is located in Redmond, Washington but it has never really been as inextricably identified with Seattle as Starbucks and Amazon. Although there's tech industry growth all over the United States (and for that matter all over the world) the two cities most closely identified with the digital economy, American version is Seattle and San Francisco (along with the rest of Northern California). So why is Amazon looking to leave the 'Jet City'?
It's simple really–and not surprising its due to the greatest threat to innovation, prosperity and economic growth: government. I'll let the folks at REASON Magazine explain it:
The tyranny of local government was on full display this week. The culprits are some greedy members of the Seattle City Council. Backed by their union friends, they just voted to impose a "head tax" on large employers, such as Amazon and Starbucks. The real victims, of course, writes Veronique de Rugy, will be the companies' employees.

Thanks to Seattle's many thriving businesses, its revenue base has been growing much faster than its population. Unfortunately, the City Council is doing what it does best and, rather than look into streamlining and cutting its ineffective spending programs in order to combat Seattle's homeless problem, is looking for fresh cash. Seeing as large companies have it, the council set out to take it.
Full article here and it's well worth reading:
Seattle's Idiotic Tax on Amazon (Reason Magazine)
In other words, their hometown has created a very undesirable climate for business. But thanks to the digital revolution and companies like Amazon you can run a business from anywhere in the world with an Internet connection. Furthermore, a major corporation doesn't need to be in a major city and certainly not a specific city. At one point, when political parasites targeted innovative businesses at the behest of financial benefactors (invariably outmoded legacy businesses, labor unions or some combination thereof) they found themselves in a very problematic situation. That is no longer the case and Amazon is looking at opening a new headquarters in an area with a more favorable economic climate. Laughably, the various functionaries in city government refer to this as Seattle being 'held hostage' when the opposite is really the case. The city of Seattle tried to extract a ransom without realizing that the front door is open.
AMAZON HAS OPTIONS AND IS TAKING THEIR TIME
Right now, Amazon is referring to the proposed new headquarters as 'HQ2' and has left up in the air their specific plans for the facility. It could be construed as a second headquarters–it is extremely common for massive corporations to decentralize their operations. It could also be a *new* headquarters with the intention of backing up the Mayflower moving vans and moving on to greener pastures. It could also be an 'insurance policy' or a form of greater leverage with the economically destructive forces in their hometown government. Voters don't like watching a huge business that creates tens of thousand jobs pack up and leave town. It's actually more significant than that. So far as steady stream of companies have left areas like Seattle, New York and California for new homes in different cities and in some cases different countries. The Amazon move could open the floodgates wide and become the impetus for the wholesale relocation of the US tech industry.
There are plenty of implications to discuss but for now we'll just address the matter at hand–the city that Amazon will select for 'HQ2'. Although Amazon's specific analytical methodology is unknown here are some likely considerations for the location of HQ2:
–Airport capacity: Amazon moves a lot of freight and is starting to use its own planes to further expedite shipments. The area will need a large airport and even better, one that is easily accessible for both freight and passengers.
–Job Growth: Amazon will want to relocate to an already dynamic economy. They appear to have little interest in being the 'savior' for an economically depressed area. On a more practical level, many of the other criteria are more readily found in an area with a booming economy.
–Skilled, Educated Workforce: These aren't industrial assembly line jobs that Amazon will be filling. They need a smart and talented workforce from which to draw.
–Mass Transit Options: This is partially due to Amazon's corporate value system but has practical considerations–it's hard to attract talent when its inevitable that they'll face brutal commutes.
–Business environment: Tax friendliness, regulatory concerns and general desire of the local government to attract new busineses, not run them off.
–Lifestyle: The workers that Amazon wants to attract have plenty of options. If Amazon is going to compete for 'the best and the brightest' they need to be located in a place where people want to live. This is something of an abstract but very important component and could end up being the deciding factor between several otherwise evenly matched candidates.
Making the process even less transparent–no one outside of the Amazon power elite knows exactly what the process is. They could announce a winner out of the current 20 finalists or they could have another round of 'cuts' before announcing another group of 'finalists'. They could even be 'multiple rounds' before a decision is made.
At any rate, here are the official SPORTS BETTING EXPERTS betting odds for the location of Amazon's 'HQ2' headquarters. Look for a 'betting guide' on this coming soon where I'll run down the candidates and handicap their chances:
AMAZON NEW HEADQUARTERS HQ2 LOCATION BETTING ODDS
Northern Virginia: +350
Atlanta: +400
Toronto: +450
Boston: +600
Austin, TX: +700
Montgomery County, MD: +1000
Washington, DC: +1500
Nashville: +1500
Philadelphia: +1750
Raleigh: +2100
Pittsburgh: +2500
Columbus: +2500
Chicago: +2500
Denver: +2500
Newark: +5000
Indianapolis: +5000
New York: +7500
Dallas: +7500
Miami: +7500
Los Angeles: +7500