10 Signs Bengals Marvin Lewis is Gone in 2017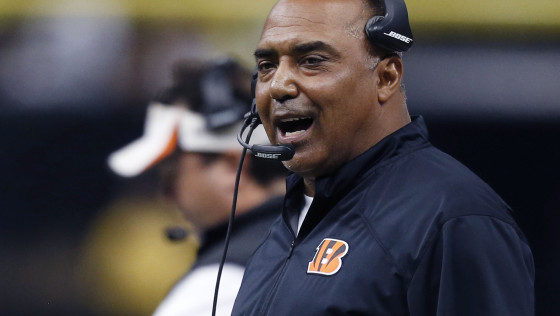 Having coached the Bengals since 2003, Marvin Lewis has become an institution in Cincinnati.
He's managed a respectable 118-103-3 record during his 15 years with the Bengals.
But Lewis and Cincinnati are also off to an 0-2 start this season. It's very possible that they could miss the playoffs for a second straight year.
This has me believing that Lewis' job is in serious trouble. And here are 10 reasons why he won't be coaching the Bengals next season.
1. Cincinnati has Already Fired their Offensive Coordinator
The Bengals have always been a patient franchise with their coaches. But they fired offensive coordinator Ken Zampese just two games into the season.
When an offensive coordinator gets fired, one of two things normally happens:
The team gets better.
The team doesn't get better, and the coach is next.
Lewis still has time to right the ship. But it doesn't bode well for him that the team is starting over at OC already.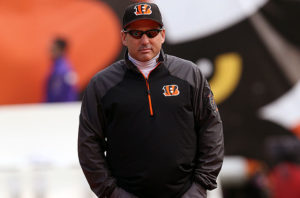 2. The Bengals haven't Scored a Touchdown
Cincinnati became only the second team in the last decade to fail to score a touchdown in their first two games.
If they don't get into the end zone next week, they'll join the 1976 Tampa Bay Buccaneers as the second team to go TD-less through the first three contests.
This is bad company too because the 1976 expansion Bucs finished 0-14.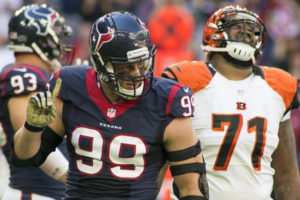 3. The Offensive Line is Bad
Many of the Bengals' problems start with the offensive line.
This unit can't run or pass block. It's important that you do at least one of these adequately to have any chance of moving the ball.
The offensive line should improve. But they won't become good enough to match Cincinnati offenses in recent years.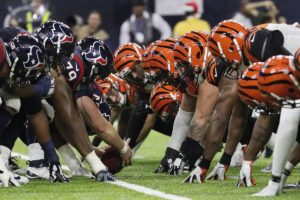 4. Lewis Hasn't Won a Playoff Game
Marvin Lewis has dealt with numerous rumors about being fired in the past. And the simple reason why is because he can't win in the postseason.
Lewis currently bears an 0-7 mark. What's worse is that he probably won't reach the playoffs again to rectify this.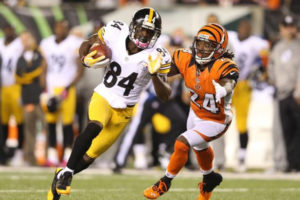 5. Cincinnati could Very Well Start 0-3
The Bengals' 0-2 record might not be so daunting if they were facing the Chicago Bears at home this week.
Instead, they travel to Lambeau Field to face the Green Bay Packers.
The NFC North favorite is looking to right the ship after losing 34-23 against the Atlanta Falcons.
Meanwhile, Cincinnati is just trying to score a touchdown to avoid making bad history.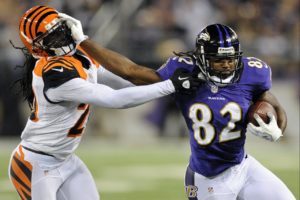 6. The Bengals Missed the Playoffs Last Year
Cincinnati finished a disappointing 6-9-1 last season, placing them third in their division.
This wouldn't be so bad if the Bengals were void of talent. But they were expected to contend with the Pittsburgh Steelers for the AFC North crown.
This year, Cincinnati isn't considered a serious threat to Pittsburgh. And if they can't even grab a Wild Card spot, then Lewis is probably gone.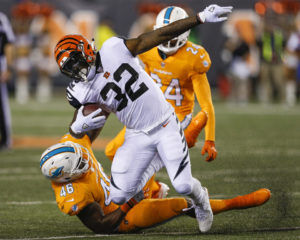 7. History Indicates that Bengals will Miss This Year's Playoffs
Expanding on the last point, only 8 percent of teams that start 0-2 make the playoffs.
If Cincinnati falls to 0-3 against Green Bay, then they're almost guaranteed to miss the postseason.
After all, the 1998 Buffalo Bills are the last team to begin 0-3 and still earn a playoff berth.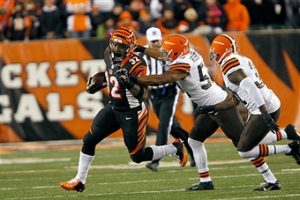 8. Andy Dalton isn't an Elite Quarterback
Andy Dalton has been a good QB in his seven years with Cincinnati. But Dalton is far from a star, and he can't carry an offense when the O-line is this bad.
Case in point: he's started the year with 394 yards, zero touchdowns, 4 interceptions, a 47.2 rating, and a 54.5% completion rate.
Dalton isn't Tom Brady or Aaron Rodgers. And he's not going to make miracles happen this season.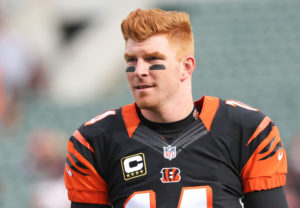 9. The Offense Lacks Weapons
The offensive line isn't the only reason why Cincinnati can't move the chains. This team lacks the weapons that they had a couple of years ago.
Their main weapon is A.J. Green. And Dalton is willing to throw it into double and triple coverage to find Green. Beyond this, though, there are few receiving and running options.
Giovanni Bernard leads the team in rushing with 50 yards on 12 carries. Alex Erickson is second on the team in receiving (behind Green) with 62 yards on 4 catches.
Cincinnati just doesn't have the game-breakers beyond Green who can make plays that aren't there.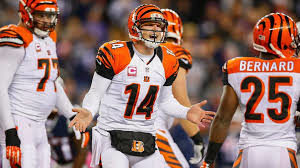 10. Cincinnati Needs an Overhaul
If 2017 continues going like this, then it's time for the Bengals to save face and begin rebuilding.
The Marvin Lewis era has brought some competitive teams. But a second-straight losing season will signal the end.
Besides firing Lewis, Cincinnati might look at cutting Dalton next season because he's only a $2.4 million cap hit in 2018.
They also need some serious work on the offensive line.