10 Reasons why Aaron Judge Won't Win AL MVP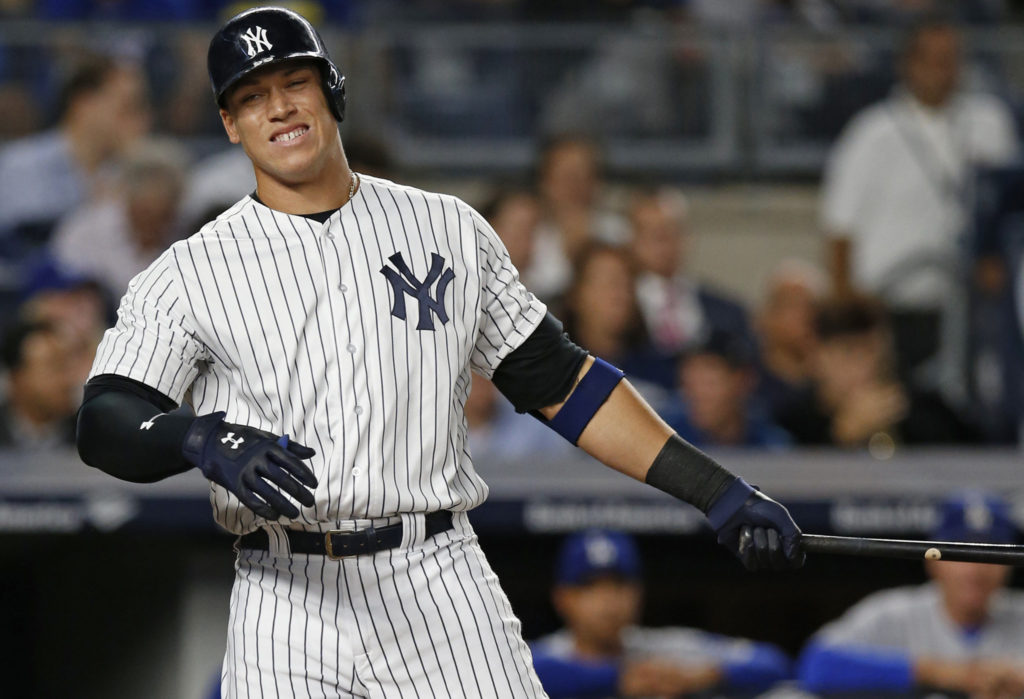 New York Yankees outfielder Aaron Judge is having an outstanding season. The rookie is hitting .301 and has tallied 33 homers and 74 RBIs.
Judge's stats have many wondering if he'll be the first rookie to win MVP since Ichiro Suzuki in 2001.
We'd love to see this great story come to fruition. But will it happen?
Here are 10 reasons why we don't think it will.
1. He's Going to Hit a Rookie Wall
One of the biggest challenges for a rookie is endurance. After all, the minor leagues don't play 162 games in a season like MLB teams.
The most games he's ever played in a season is the 120 contests he split last year between the Yankees and Scranton/Wilkes-Barre RailRiders.
With the 2017 MLB season now over 100 games old, Judge could be hitting the rookie wall right about now.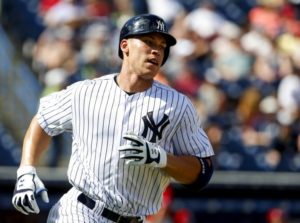 2. Judge is Currently in a Slump
At the time of this writing, the 25-year-old is currently mired in a slump that could be related to point #1.
He's 9-for-57 since the All-Star game with 25 strikeouts. And while he still has fantastic numbers, he definitely won't win if this continues.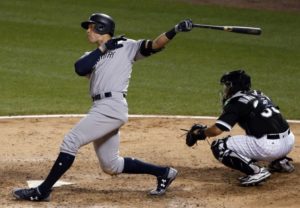 3. Yankees may Not Win AL East
New York is currently a half game ahead of the Boston Red Sox in the AL East. They're also 3.5 games ahead of the Tampa Bay Rays.
These slim margins by no means guarantee the Yankees a division title.
And if they can't even win their division, then this severely diminishes Judge's MVP candidacy.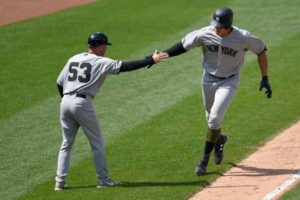 4. A Houston Astros Player will Likely Win
The Houston Astros (68-36) are crushing the AL right now and easily on pace for over 100 wins.
Odds are that one of the Astros are going to win the MVP if this keeps up. That means Judge is going up against a trio of Carlos Correa, Jose Altuve, and George Springer.
Some think Springer is the most likely candidate. But the key is that Judge is facing off against a group, rather than just one player.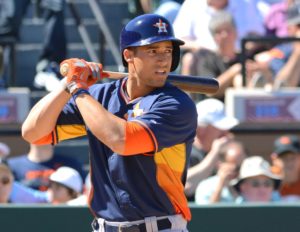 5. Judge Has a Lot of Strikeouts
Judge is in the top 10 in several important hitting categories. Unfortunately, one of these includes strikeouts.
He's currently third in the AL with 134 whiffs. If he passes Miguel Sano (144 strikeouts) for first place, then it'll certainly hurt his MVP odds.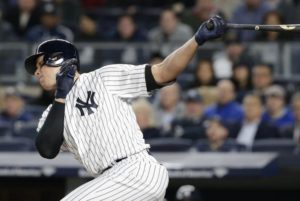 6. Mike Trout could Make a Furious Comeback
LA Angels outfielder Mike Trout is the reigning league MVP. But he missed significant time with an injury.
This hurts his candidacy, especially because he's only played 61 games.
But Trout, who's batting .332 with 19 homers, isn't completely out of the race. If his Angels can grab an AL Wild Card slot and he picks up where he left off, then Trout still has a chance.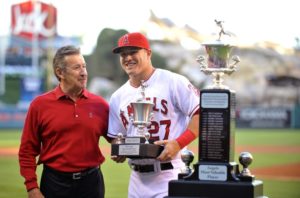 7. Judge Shows No Signs of Regaining Form
In point #2, we covered how Judge is in a big slump. And the bad part is that he hasn't shown any signs that it's close to being over.
He's hitting .158 since the All-Star Break and has yet to offer glimpses of the dominating player over the first 90 games.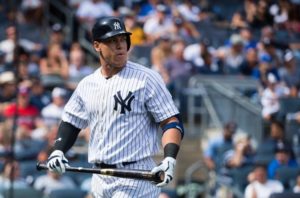 8. People Love a David vs. Goliath Story
Besides Springer, second baseman Jose Altuve is another Astro with a pretty good chance of upending Judge.
In fact, this has literally become a David vs. Goliath story. Judge is 6'7″, 280 pounds, while Altuve is 5'6″, 165 pounds.
Of course, rooting for the little guy isn't why people are on the Altuve MVP bandwagon. Instead, he boasts a scorching .365 batting average, which leads the AL.
Altuve is coming alive at the right time, hitting over .500 in July, and has yet to hit below .300 for any single month.
Haters will say it's photoshopped. pic.twitter.com/5jOMtP6s61

— ESPN (@espn) July 2, 2017
9. Rookies Rarely Win MVP
The list of rookies who've won the AL MVP award include, Fred Lynn (1975), Ichiro (2001), and….that's it.
Judge might still be among the top candidates. But past results show that we shouldn't expect him to pull it off.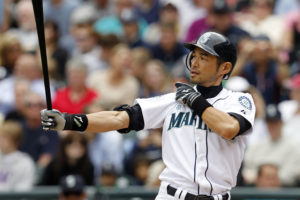 10. Chris Sale could Win
Count Boston Red Sox pitcher Chris Sale as one more player challenging for the MVP.
Sale is been on a second-half tear and has the stats to back up an MVP case. He's 13-4 with a 2.37 ERA. Sale also has 211 strikeouts – 36 more than any other player!
If Boston wins the AL, then Sale may also take the MVP award.