NCAA Basketball Betting Round Two Best Bets–Sunday Daytime Action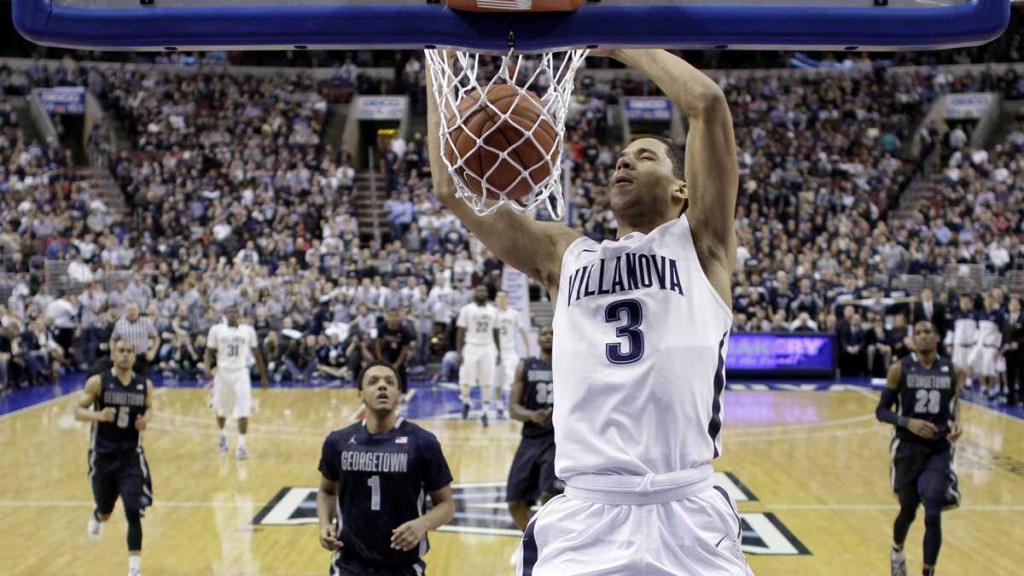 We'll do our 'best bets' for the big Sunday of round two action in two parts. In this preview, we'll have all of the daytime games for Sunday. Check back later for the nighttime best bets:
NCAA BASKETBALL TOURNAMENT ROUND TWO:
IOWA VS. VILLANOVA:
I played against Iowa in the first round and lost. That being said, I still think my handicapping concept is valid and so I'll go to the well again using a better team to try and make it work. I realize that the Big East isn't what it used to be–since the 2010 realignment only one team from the conference has made the 'Sweet 16'. Villanova has a good chance to be the second. They're a very well rounded, disciplined and well coached team. Earlier this season, Temple coach Fran Dunphy said the following after the Wildcats had mauled the Owls on Temple's home floor: "I thought they were terrific. Very few weaknesses, if any."
The 'no weaknesses' thing might be a bit of a stretch and I expect Villanova to get dispatched when they meet a team that plays the way they do, only with superior athletes. And that brings us to the handicap of this game. Iowa is an up tempo team from the Big Ten. They'll want to get out and run with Villanova. That tactic might be effective in their conference where the last thing teams want to do is play uptempo. It might not be so effective here when Villanova's players have all grown up playing up tempo and can do it better than Iowa can. True, this didn't work with Temple but Villanova has several things working in their favor that the Owls didn't. The Wildcats rebound much better than Temple did and being able to control the boards is huge at the tempo this game will most likely be contested at. Villanova is also a much better outside shooting team than Temple. This means the Wildcats also have the option to try and slow things down and force Iowa to play a perimeter game. The Wildcats have significantly more tactical options than does Iowa, along with better athletes implementing them.
Iowa hasn't put up decent pointspread numbers away from home while Villanova is very familiar with the NYC area, if not Brooklyn's Barclays Center specifically. Teams that don't 'travel well' are very dicey propositions come tournament time and here's the ugly line on Iowa: On neutral courts, Iowa is 2-4 ATS this year, 4-13 ATS L3 years. In tournament games, Iowa is 2-3 this year, 4-11 ATS L3 years. Villanova might not be a road monster either (14-4 SU in true road games but just 9-9 ATS) but its not the liability for them that it is for Iowa. At any rate, this venue should feel much more like home to the Wildcats than to the Hawkeyes.
BET VILLANOVA -6.5 OVER IOWA
STEPHEN F. AUSTIN VS. NOTRE DAME:
I was listening to NPR on Saturday morning and their news show had a story about the big upsets in the NCAA tournament, specifically featuring Middle Tennessee State off their upset of Michigan State and Stephen F. Austin upsetting West Virginia. There's really no comparison. MTSU's upset is a big deal based on the 15 vs. 2 seeding alone. Stephen F. Austin's win over West Virginia not so much. Now, I don't expect the fuzzy haired hosts on NPR to have a grasp of college basketball betting but it's important to keep in mind that SFA was a +7 dog to West Virginia and every 'wise guy' and 'semi wise guy' knew that the Lumberjacks were a very live dog capable of pulling the outright upset. Middle Tennessee State University was a +16.5 underdog to Michigan State and at least in my circle of fairly knowledgeable basketball handicappers no one expected MTSU to pull the outright upset. There was some support for MTSU to stay within the number but not to win outright.
But back to this game–this is a nightmare matchup for Stephen F. Austin. The Lumberjacks win by creating havoc on defense to generate turnovers and by taking care of the ball on offense. (+7 assist to turnover ratio). This was very effective against a careless West Virginia team but there's a huge difference between the Mountaineers and the Irish–Notre Dame excels at taking care of the basketball and generally plays a disciplined style. If SFA doesn't get turnovers they won't win. So this is a horrible tactical matchup for the Lumberjacks but the public has anointed SFA as a 'mid major darling' and sees a nondescript Notre Dame as easy pickins'. Unfortunately, for the way that SFA needs to play to win it's just the opposite.
BET NOTRE DAME -1.5 OVER STEPHEN F. AUSTIN