El Salvador Favored to Rebound Against Curacao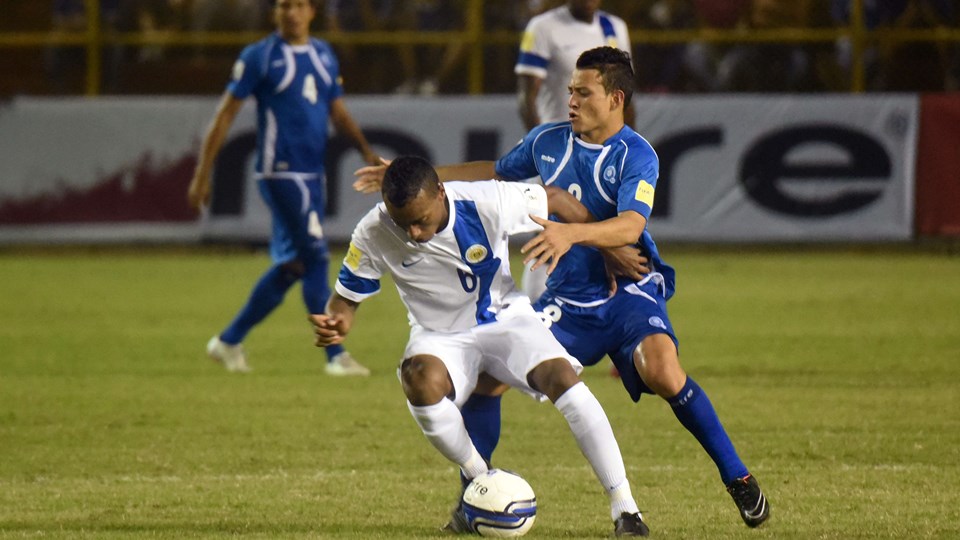 Who: El Salvador v. Curacao
When: Thursday July 13th, 2017 8:00PM EST
Where: Sports Authority Park—Denver, Colorado
El Salvador and Curacao will be entering their match with each other both on the losing end of their first match. Their respective losses, however, did not come as much of a surprise seeing as both Jamaica and Mexico were, and still are, favored to advance out of Group C. Both of these sides are fully aware of their need for 3 points just to stay alive in the group, and because of that I anticipate this being an exciting, end to end match.
Seeing as both of these sides lost by 2-goal margins in their first group match, they will be looking to rebound and, most importantly, get on the scoresheet. El Salvador looked to be a competent side in the early stages of their match with Mexico, but the North Americans were able to slowly wear the Central Americans down and record a comfortable 3-1 victory.
Curacao, despite their underdog status, also put forth a solid effort in their first Group C match. They managed to test star goalkeeper Andre Blake a total of 6 times, but Blake was up to the task and kept all of those attempts out of the back of the net. By the time the dust had settled and the final whistle was blown, Jamaica emerged as 2-0 victors. These sound defeats did not earn neither El Salvador nor Curacao any points, however both teams have a little something to hang their hat on and build upon as they enter their second of three group matches.
Match Overview and Analysis
El Salvador (+135) will be entering their second group match as slight favorites. Something that really stood out from their first match performance was the fact that they were able to equalize the scoreline after Mexico came out of the gates and scored an early first-half goal. Unfortunately, the Mexican attack proved to be too formidable and ended up breaking the El Salvadorian back line on 2 more occasions. El Salvador are going to cherish every moment of every match, because their side is still attempting to recover from a match-fixing scandal that dates back to 2013. As part of their attempt to win back some once-adoring fans, they will have to put forth a solid effort against Curacao, if nothing else.
El Salvador are by no means a weak side, and should be able to control possession and win this game without an exorbitant amount of trouble. Still, it is very important that they not overlook Curacao (+215), as the islanders are no side to be taken lightly.
As for what we can expect from Curacao, the answer is more unknown than anything else. Cuca Martino, who is far and away Curacao's most high-profile player, left the team earlier this week in order to put the final touches on a new club contract with a side from the English Premier League. With him out of the lineup, Curacao are dependent largely on players with little to no top-level international experience. Having defeated Jamaica in the Caribbean Cup barely a month ago, Curacao and everyone else are acutely aware of what they are capable of. Still, it is going to take an excellent performance for them to have any hope of defeating El Salvador.
Betting Prediction
If you are looking at a moneyline wager to place, I think you have to go with El Salvador (+135) in this one. The El Salvadorians showed that they are more than capable of scoring against what many are saying is the best team in this tournament in Mexico, so I do not see them being kept out of the back of the net against Curacao. If you are not so confident in El Salvador, you might fancy a wager on the draw (+210). Personally, however, I think a wager on El Salvador is the correct one to make.
A riskier bet that I would not shy away from is an alternate spread that sees El Salvador -.5 goal favorites (+140). Being that I fully expect El Salvador to walk away with all 3 points from this match, I think them covering a half goal spread is definitely in the cards. Curacao were able to test a talented Jamaican side, but I do not necessarily think that will translate over to this match as well.
Finally, the last wager that sticks out to me is a special proposition listed by Bovada. This particular proposition involves whether or not both teams will score. I think Curacao will once again come up goalless in their second match, so I think a wager on No (both teams will not score) at -135 odds is a solid bet to place. I understand that Curacao recently overcame Jamaica in a cup match, but I do not think the island nation is talented enough to come close to replicating that performance again anytime soon.