10 Reasons why Post-Phil Jackson Knicks Still Suck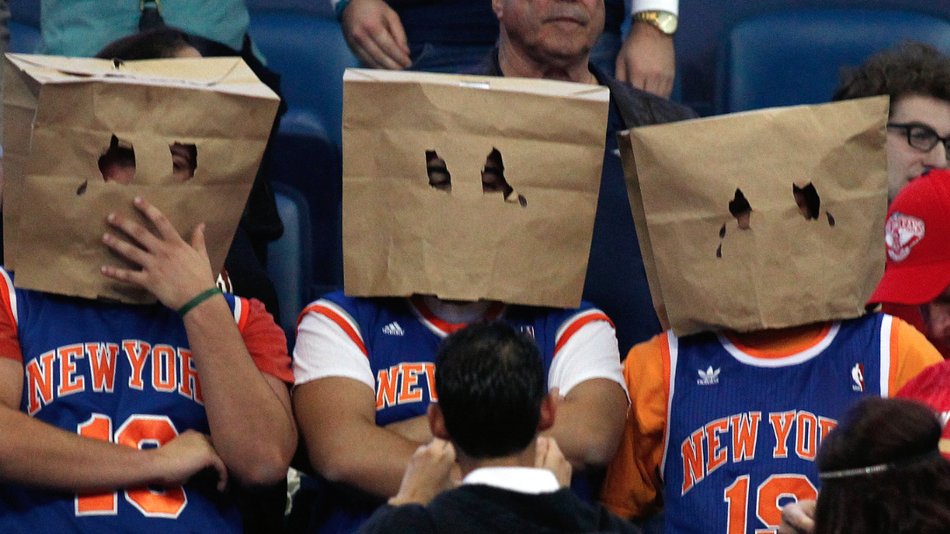 New York Knicks fans rejoiced last month when the franchise finally canned team president Phil Jackson.
The "Zen Master" was supposed to bring the same magic he brought to the Bulls and Lakers. Instead, his tenure produced a miserable 80-166 record, and terrible contracts.
Some fans think that getting rid of Jackson will start the franchise back in the winning direction.
But here are 10 reasons why the Knicks are still going to suck in the post-Jackson era.
1. James Dolan is Still the Owner
Some owners just can't stick to owning the team and letting actual basketball minds run the team.
James Dolan is one of these owners, and he only likes yes men around. Case in point, Steve Mills, the interim general manager, is being called Dolan's puppet.
As if Dolan didn't already gain enough infamy by owning the team for nine consecutive seasons from 2001-10, he's currently being bashed by Chris Christie – America's least popular governor.
"Phil Jackson did an awful job," said Christie. "But the fact is that anybody who believes that anybody who goes to work there is doing anything other than working for (owner) James Dolan and having James Dolan make the ultimate calls is kidding themselves."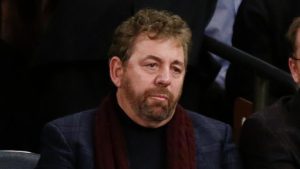 2. The Knicks Whiffed on Griff
New York recently had a chance to sign former Cleveland Cavaliers general manager David Griffin.
This would've been a great move, given that Griffin presided over a Cavs roster that's made three straight NBA Finals trips. But in typical Knicks fashion, they couldn't finish the deal.
And why? Because Griffin wanted to replace some Knicks front-office personnel (specifically assistant GM Alan Houston) with his own staff…the one that's actually been winning.
Mills and his staff, who've earned Dolan's trust – which means absolutely nothing – balked at the proposal, leaving Griffin to walk.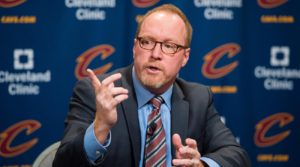 3. They Have Joakim Noah on the Books for 3 More Years
One reason why Knicks fans are happy to see Jackson go is because he gave center-forward Joakim Noah a 4-year, $72-million deal.
This looks like a great deal on paper…if it where 5 years ago.
The oft-injured, former Defensive POY did little to help the Knicks last year. He played just 46 games, averaging 5.0 PPG and 8.8 RPG.
The only silver lining is that he sat out enough games for rookie Willy Hernangomez to show he's the big man of the future.
Unfortunately, Noah's contract will be weighing the team down for 3 more years because they can't find a trade partner.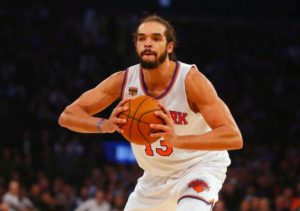 4. Mills Just Gave Tim Hardaway Jr. $71 Million
Mills, or Dolan, or whoever is actually making the decisions, proved that it doesn't take Phil Jackson to hand out bad contracts.
They just signed Tim Hardaway Jr. to a 4-year, $71-million deal. The deal is so shocking that not even Hardaway realized he's worth this much.
But hey, when the Knicks are throwing out millions, why not take them!?
This deal is immediately better than Noah's because Hardaway is a rising 25-year-old player, rather than a 31-year-old who can't stay healthy.
But considering that the Hawks were only prepared to give around $40-$50 million for 4 years, New York overpaid big time.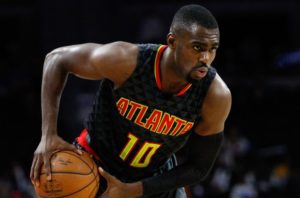 5. New York Can't Find a Trade Partner for Carmelo Anthony
Somebody will take Carmelo Anthony off New York's hands. But when factoring in Anthony's age (33), declining production, lack of defense, and salary ($26.2m in 2017/18), he doesn't have much trade value.
The Knicks will either have to trade Anthony for scraps, or propose an expensive buyout to get rid of him and start over.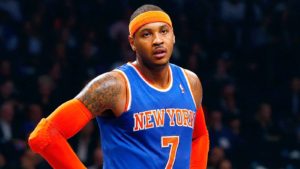 6. Three Mediocre Players Take Up 60 Percent of the Team's Salary Cap
The NBA pre-luxury-tax salary cap is set at $99 million this season. Carmelo Anthony, Noah ($17.8m), and Hardaway Jr. ($16.5m) will take up approximately $60.5 million of this amount – or 61 percent.
This is why it's imperative that they get rid of Anthony in any way possible.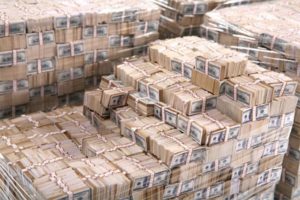 7. New York Passed on PG Dennis Smith
Before he was sent packing, Jackson's last major move was to draft French point guard Frank Ntilikina with the eighth-overall pick.
Ntilikina may turn out to be an excellent player. But the way that Dallas Mavericks point guard Dennis Smith is lighting up the Summer League, it's looking like this is another mistake.
It's an unforced error too because the Frenchman was projected to be a mid-first-round pick. In such a deep draft, it's questionable why Jackson reached for him. And if he wanted Ntilikina so badly, why not trade down a few picks?
8. Kristaps Porzingis doesn't Like the Knicks
The best move that Jackson made during his tenure was drafting Kristaps Porzingis with the fourth-overall pick in 2015.
The 7'2″ Latvian was booed by New Yorkers on draft night. But he's made them eat their boos, averaging 18.0 PPG and 7.2 RPG in his second season.
Things got so bad that Porzingis reportedly hated the Knicks in June. This has gotten better with the departure of Jackson, who was willing to trade Porzingis.
But New York needs to show improvement to keep their franchise player past his rookie contract.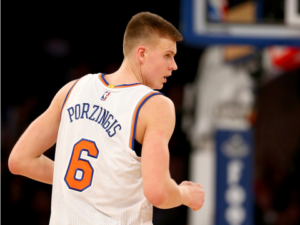 9. The Teams Needs to Install a New Offense
The Knicks tried and failed to run the triangle offense that won Jackson so many championships.
Coach Jeff Hornacek will likely keep elements of the triangle in the 2017/18 season. But New York will mostly be learning a new offense, which takes time to get down.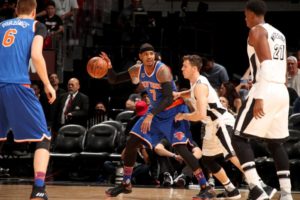 10. The Team Doesn't Have a Lot of Proven Talent
This isn't to say that New York doesn't have quality players. But they're not exactly the Golden State Warriors or Cavaliers in terms of star power and chemistry.
That said, it could be a while before New York gets the pieces in place to win.