Betting Odds on Justin Timberlake's Super Bowl LII Halftime Show Performance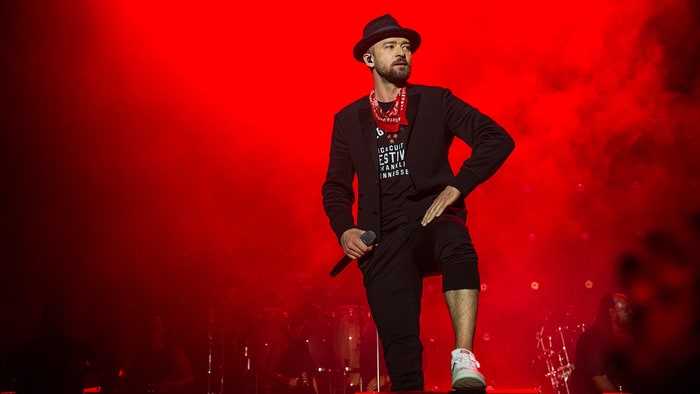 –The Super Bowl is the biggest single day betting event of the year for North American facing sportsbooks.
–Bookmakers try to come up with increasingly imaginative props–including odds on the halftime show.
–Betting on the halftime show can sometimes produce good wagering value.
Last year it was Lady Gaga, this year it is Justin Timberlake. The Super Bowl halftime show is a great opportunity for artists to target 'Middle America' and reach the largest aggregate crowd of any television show. The NFL has always tried to find a 'safe' act to feature in this spot and particularly since the infamous 'nipplegate' fiasco involving Janet Jackson. You can be sure that Timberlake will be contractually bound to be on his best behavior.
Given the fact that so many questions surround the halftime show every year it was inevitable that sportsbooks would come up with betting props on it. It's a well known fact that for bookmakers that serve a US clientele the Super Bowl is the biggest single day wagering event of the year. In recent years, there's been an effort to target 'recreational' bettors who might find props not related to the actual football game appealing. From TV ratings to the National Anthem to the TV Commercials they try to cover it all. For a few brave sportsbooks, the halftime show is a featured betting opportunity.
BETTING ON THE HALFTIME SHOW
The first time there was widespread action on the Super Bowl halftime show at online sports betting sites was in 2002 when U2 played at Super Bowl XXXVI. Sports books offered bets on which songs U2 would play and which song they would open their performance with (they opened with 'Beautiful Day'). It didn't produce a slam dunk profit for sports books–many U2 fans knew that they were opening shows on their 2001-2002 tour with 'Beautiful Day'. In other cases, sports bettors who couldn't tell U2 from Justin Bieber figured out that the sound check on the Friday prior to the Super Bowl could produce some actionable information. As a result, some sharp handicappers (myself included) made a killing on U2's Super Bowl performance.
Undeterred, sports books continued to offer betting on halftime shows. Odds were posted at fewer books and with significantly lower limits, but they were still available. There have been odds on whether or not Pete Townshend of 'The Who' would smash his guitar on stage during the Super Bowl XLIV halftime show (he didn't) or if Madonna's Super Bowl XLVI performance would feature a 'wardrobe malfunction' a la Janet Jackson in her infamous performance at Super Bowl XXXVIII. The most common theme of these bets involved what songs a performer would play on stage and particularly which one he/she would use as a show opener. Some show openers were almost too obvious (The Rolling Stones opening their Super Bowl XL performance with 'Start Me Up') while others were inspired choices out of left field (Prince opening his Super Bowl XLI performance with a cover of Queen's classic 'We Will Rock You').
One good handicapping tip–don't expect much improvisation. The big question surrounding last year's Lady Gaga performance was whether or not she'd go 'off script' and launch into a tirade against US President Donald Trump. She didn't and for that matter she never really had the chance to do so. The performance is always a short, tight, well orchestrated affair and that makes any type of improvisation or 'off script' behavior very unlikely.
JUSTIN TIMBERLAKE SUPER BOWL LII HALF TIME SHOW BETTING ODDS
WILL NELLY FURTADO MAKE A GUEST APPEARANCE DURING THE HALFTIME SHOW?
Yes: +350
No: -500
WILL JANET JACKSON MAKE A GUEST APPEARANCE DURING THE HALFTIME SHOW?
Yes: +500
No: -750
WILL JAY-Z MAKE A GUEST APPEARANCE DURING THE HALFTIME SHOW?
Yes: +850
No: -1700
WILL JIMMY FALLON MAKE A GUEST APPEARANCE DURING THE HALFTIME SHOW?
Yes: +350
No: -500
WILL MADONNA MAKE A GUEST APPEARANCE DURING THE HALFTIME SHOW?
Yes: +750
No: -1500
WILL JUSTIN TIMBERLAKE PERFORM A SONG WRITTEN AND/OR RECORDED BY PRINCE DURING THE SUPER BOWL LII HALFTIME SHOW?
Yes: +450
No: -900
WILL JUSTIN TIMBERLAKE MENTION DONALD TRUMP DURING THE SUPER BOWL LII HALFTIME SHOW?
Yes: +650
No: -1200