Warriors Heavily Favored to Complete Sweep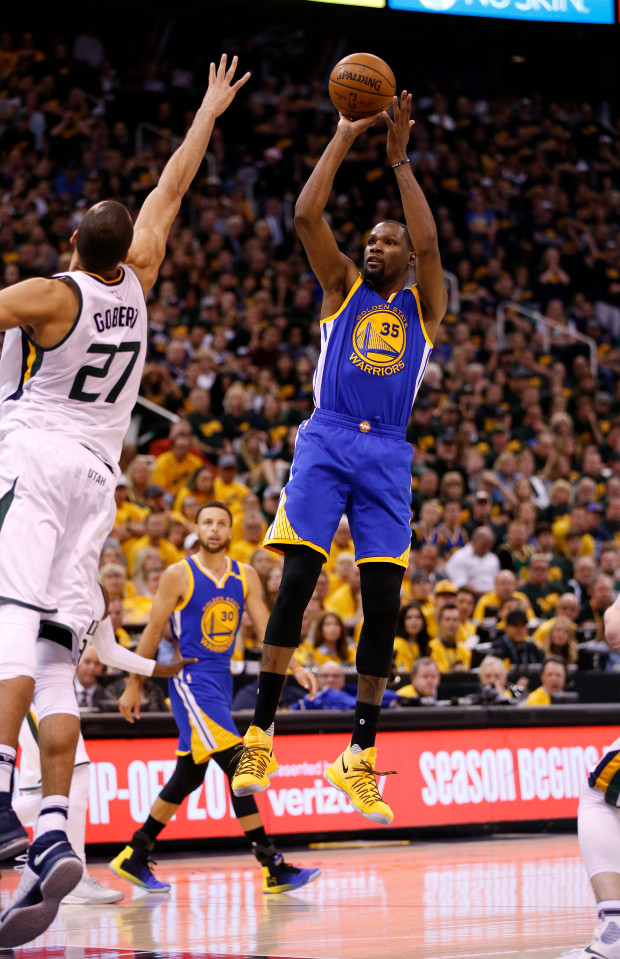 Through 3 games of the 2017 NBA Finals, it seems as though this series has been the Golden State Warriors vs. Lebron James and Kyrie Irving. Up to this point, there have been very few other Cleveland players who have really contributed to the Cleveland effort. As such, the Cavaliers find themselves with their backs against the wall in a decisive Game 4 Friday night. For Golden State, the pressure is off. If they lose tonight, that just means they now have a chance to win the championship in front of their own fans. And if we are being honest, there are very few people out there who think they will lose tonight.
What Went Down in Game 3
When we entered Game 3, there was a feeling of optimism amongst Cavaliers fans, even though their team sat as +125 underdogs on the moneyline. The feeling was that, at home, the Cavaliers would be able to steal a game and get back into the series. And, just like how it went down in Games 1 and 2, the Cavs did look like they had a chance after 2 quarters. Down by just 6 at half, the men from Cleveland were shooting well and playing competent defense.
Things began to look bleak for the Warriors (-145) in the 3rd quarter when the Cavs outscored them by a scoreline of 33-22 and took the lead. But, as these things have gone so far, the 4th quarter was the exact opposite, and Golden State ended up outscoring the Cavs by a score of 29-19. Even more pivotal was the fact that the Warriors went on a run in the final few minutes that saw the Cavs lose their lead and lose the spread as well (+3). Kevin Durant played a crucial role in this late 4th-quarter run as he went 4 of 6 from the field, and 2 of 3 from 3, including a clutch 3 with just under a minute remaining. In fact, the Warriors outscored Cleveland by a score of 11-0 over the final 2 minutes of the game.
To put in perspective just how difficult the Cavs make things for themselves, there was only one player (JR Smith) besides Lebron and Kyrie who tallied double-digit points. The Warriors had the same type of statistic, but where JR Smith scored 16 points, the Warriors' 3rd leading scorer, Steph Curry, recorded 26. The Warriors also had 4 other players who scored 5+ points each. The Cavs had only 2. Put simply, Lebron and Kyrie have been getting no help all series long and that aptly explains why the Cavs are where they are right now.
Game 4 Talking Points
Cleveland's Role Players
Players like Kyle Korver, Tristan Thompson, and Kevin Love might as well have not even showed up for the Finals. These players have been contributing next to nothing and are a major reason that all-star performances from Lebron and Kyrie are still resulting in losses. Bleacher Report put into perspective just how poorly the supporting roles have been, by saying, "While J.R. Smith provided a spirited 16 points after combining for just three in Games 1 and 2, no other Cavalier scored in double digits. Cleveland's paint duo of Kevin Love and Tristan Thompson combined for 1-of-10 shooting from the field." If this doesn't drastically change in Game 4, the Cavaliers have little chance of winning, or even covering the +6.5 (-115) spread.
Warriors Aim to Continue Consistent Shooting
When the Warriors (-240) take on the Cavs (+200) in Game 4, they will simply be looking to do exactly the same as they have been through the first 3 games. Clearly, the oddsmakers seem to agree that Golden State is going to complete the sweep as they are -6.5 point favorites (-105).
Through 3 games, Golden State has shot better than 45% from the field on 2 occasions, and the 3rd occasion saw them shoot 42.5%. No matter what way you slice it, that is amazing shooting. To make their shooting seem even scarier, they have shot better than 40% from 3-point range in 2 of their 3 victories. Quite frankly, if they continue to shoot this well, there is little hope that the Cavs, even on their best night, will emerge victorious in Game 4. Kevin Ding, in his piece on the Warriors, summed up the Warriors' ability to score freely when he said that "the Warriors have met the most mundane of challenges—working together—in glorious fashion."
What to Take
As far as the wagers you should place, we think there is very little other option than a Warriors moneyline bet (-240). The odds may not be the most enticing, but the Warriors are on a 15-game win streak and have about as much momentum as any single team can accrue. They are playing lights-out basketball at the moment.
Though Lebron James missed recording a triple-double by just a single assist, I would not bet against it in Game 4. Lebron to record a triple-double is currently listed at +135 on Bovada, and I see a lot of value in that pick.
Over 229 (-110) also seems like a decent pick, for no other reason than the last two games have gone over quite easily. The feeling is that the pace of this game will be a fast one, and if both teams are shooting well the points are going to pile on quickly.