Political Betting–2020 US Presidential Election Betting Odds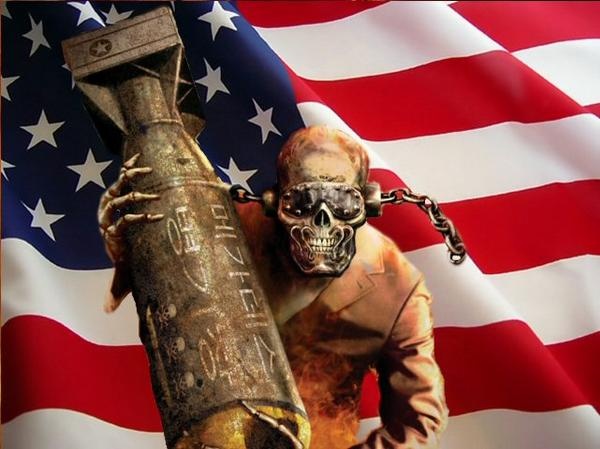 – Donald Trump favored to win re-election in 2020.
– Tim Kaine and Cory Booker are Democratic Party favorites.
– Hillary Clinton, Bernie Sanders not given much of a chance in 2020
Want to get an early start on betting the *next* Presidential election in 2020? You do? Well, I've got some great news for you. We've already got the 'opening numbers' for the 2020 Presidential Election which will give you a four year jump on the betting marketplace.
Seriously–several European sportsbooks have already opened futures betting for the 2020 Presidential Election. In light of that I couldn't pass up the opportunity to set my own numbers for the *next* 'next President of the United States'. No, I'm not going to placate the butthurt Clinton supporters by setting a 'Will the world survive four years of Donald Trump' prop (and before you send me hate mail the butthurt would be coming from the other side had things been a little different). Everything will be just fine.
AGE IS A FACTOR
Obviously there's a lot of guesswork setting numbers this far in advance. Not to be morbid, but some of the candidates might not be among the living in four years. Obviously I wish everyone the best but the reality is that Hillary Clinton is 69, Donald Trump is 70 and Bernie Sanders is 75. It's hard to raise this possibility without sounding like a prick but you've got three 70 year olds for all intents and purposes. Trump's decision process will be a little different as incumbent President but Hillary and Bernie might decide that they don't want to deal with the hassle and stress of a political campaign.
Another concern–politicians can get into a lot of trouble in four years. Off the top of my head I can think of several one time rising political stars that ran afoul of the law. Former San Antonio Mayor Henry Cisneros was at one point considered a future Presidential contender. That was before he was indicted on 18 counts of conspiracy, giving false statements and obstruction of justice. He copped to a misdemeanor count (that in itself isn't easy to do at the Federal level) and was later pardoned by Bill Clinton but the whole fiasco put the kibosh on his future as a political candidate.
More recently, former North Carolina Senator John Edwards was considered a 'rising star' in Democratic circles despite a haircut straight out of the 1970's. He got into a lot of trouble after he tried to use campaign funds as 'hush money' to cover up a political affair. Ultimately, he was charged with six felony charges related to his scheme. He was found 'not guilty' on one charge and a mistrial was declared on the remaining five charges. Fortunately for him he got a 'favorable bounce' due to his political status and the Justice Department announced that it was dropping the charges and wouldn't attempt to retry Edwards. He was staring at up to 30 years in the 'gray bar motel' but somehow managed to skate. Since he wasn't convicted he was able to return to practicing law but he was done running for office.
A LOT CAN HAPPEN IN FOUR YEARS
Then there's always the 'flavor of the month' problem in setting odds. A relative unknown or political newcomer can quickly become a hot property. It happened to Obama in 2008 and like it or not you just watched it happen to President-Elect Trump.
Here's a free tip–I can't say I'm a fan of hers in the least but keep an eye on South Carolina governor Nikki Haley. I've got her at +9000 for 2020 but had Hillary won I'd likely have her at less than half that. She's 44 years old so age isn't an issue, female, of Indian Sikh decent and is very telegenetic and media savvy. Politically, I think she's a nut but that's never stopped any other candidate. Picture a much more polished and competent Sarah Palin with the benefit of a) Southern roots and b) an ethnic background. After she voted on Tuesday she said she was 'keeping her options open' for 2020 with her current term as South Carolina governor expiring in 2019. Obviously, Trump's election changes the dynamic of the 2020 race (at least for now). Even so, she'll be 52 in 2024 which would make her the proverbial 'spring chicken' by Presidential candidate standards. Assuming she can stay out of trouble (and to her credit she's done a decent job of it so far) she's someone to keep an eye on. Then again, she'll have a lot of options that are more lucrative and less of a hassle than running for President.
In any case, here are the opening 2020 Presidential Election betting odds. Don't expect an update on this until at least 2018 or so. Trump is the favorite since until further notice he'll be the incumbent in 2020 and that's a huge advantage.
EDIT: Removed Ken Bone since his 15 minutes of fame are almost up and he'll have the name recognition of Robbie Rist and Meeno Peluce by 2020. Added Rand Paul based on several reader requests and because he completely slipped my mind the first time. I have a number of 'reader requests' to consider so I'll update this as needed.
2020 PRESIDENTIAL ELECTION FUTURES

RULES: All bets are action regardless if the potential candidate runs or not. 'Field' bet includes all names not listed
Donald Trump: +150
Mike Pence: +700
Tim Kaine: +1200
Cory Booker: +1750
Andrew Cuomo: +2000
Joe Biden: +2500
Hillary Clinton: +3000
Michelle Obama: +3500
Elizabeth Warren: +4000
Paul Ryan: +4500
Marco Rubio: +5000
Julian Castro: +5000
Amy Kloubchar: +5000
Field: +5250
Michael Bloomberg: +5500
Rand Paul: +5500
Bernie Sanders: +6000
Evan McMullin: +6500
John Kasich: +6750
Ted Cruz: +7500
Nikki Haley: +9000
Tom Cotton: +10000
Ben Sasse: +10000
Jeb Bush: +12500
Scott Walker: +15000
Rob Portman: +17500
Sarah Palin: +20000
Chelsea Clinton: +25000
Rick Perry: +25000
Dave Mustaine: +30000
Kanye West: +35000
Ivanka Trump: +35000
Steven Colbert: +40000
Ric Flair: +45000
James Comey: +55000
Vic Rattlehead: +70000
Caitlyn Jenner: +75000