NCAA Basketball Final Four Proposition Betting Odds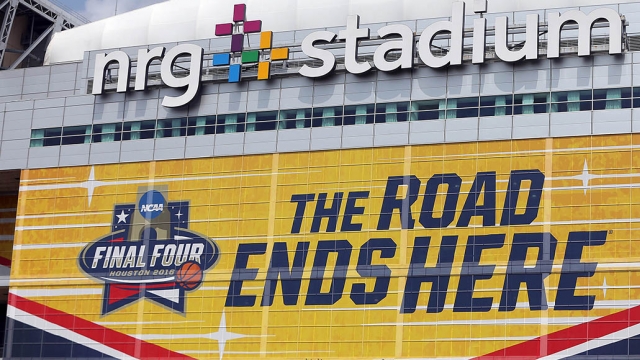 –The NCAA Basketball Tournament aka 'March Madness' is one of the biggest betting events of the year.
–16 teams remain in the fight for the NCAA Championship.
–Only two of the four #1 seeded teams remain.
Only three games remain to determine the 2017 NCAA Basketball Champion. Two games on Saturday will determine the participants in Monday's winner take all match for the National Championship. Here's the TV schedule for the Final Four action:
FINAL FOUR TV SCHEDULE
Final Four Saturday, April 1
(7) South Carolina vs. (1) Gonzaga 6:09 p.m. CBS
(3) Oregon vs. (1) North Carolina 8:49 p.m. CBS
National Championship Game Monday, April 3
TBA vs. TBA 9:00 p.m. CBS
FINAL FOUR STORYLINES
The main storylines for the Final Four–two of the teams are supposed to be here. That's #1 seeds North Carolina and Gonzaga. Two of the teams aren't supposed to be in the Final Four–that's #7 seeded South Carolina and #3 seeded Oregon. The Gamecocks went through #2 seeded Duke, #3 seeded Baylor and #4 seeded Florida to advance to the Final Four for the first time in program history. Oregon upset #1 seeded Kansas to make the Final Four. The Gamecocks and Ducks are very similar in their commitment to nasty defense but it remains to be seen if they can stop the talented, athletic and versatile Tar Heels and Bulldogs. The quartet in the Final Four sets up the possibility of a huge upset winner of the National Championship though it won't be a surprise if one of the traditional hoop powerhouses prevail.
Here's the SPORTS BETTING EXPERTS NCAA Tournament/Final Four proposition betting odds. We've got our odds to win and 'early lines' for all of the potential National Championship Game matchups:
NCAA TOURNAMENT/FINAL FOUR PROPOSITION BETS
Team to win NCAA Championship
North Carolina: +115
Gonzaga: +135
Oregon: +350
South Carolina: +700
National Championship Game Early Lines
South Carolina: +3 -115
Oregon: -3 -115
South Carolina/Oregon Over 137.5: -110
South Carolina/Oregon Under 137.5: -110
South Carolina: +7.5 -115
North Carolina: -7.5 -115
South Carolina/North Carolina Over 148.5: -110
South Carolina/North Carolina Under 148.5: -110
Gonzaga: -3 -115
Oregon: +3 -115
Gonzaga/Oregon Over 142.5: -110
Gonzaga/Oregon Under 142.5: -110
Gonzaga: +2 -115
North Carolina: -2 -115
Gonzaga/North Carolina Over 151.5: -110
Gonzaga/North Carolina Under 151.5: -110
National Championship Exact Result
North Carolina beats Gonzaga: +200
North Carolina beats South Carolina: +525
Oregon beats Gonzaga: +650
Oregon beats South Carolina: +1200
Gonzaga beats North Carolina: +300
Gonzaga beats Oregon: +450
South Carolina beats North Carolina: +1400
South Carolina beats Oregon: +1600