MLB Baseball Betting for June 12, 2016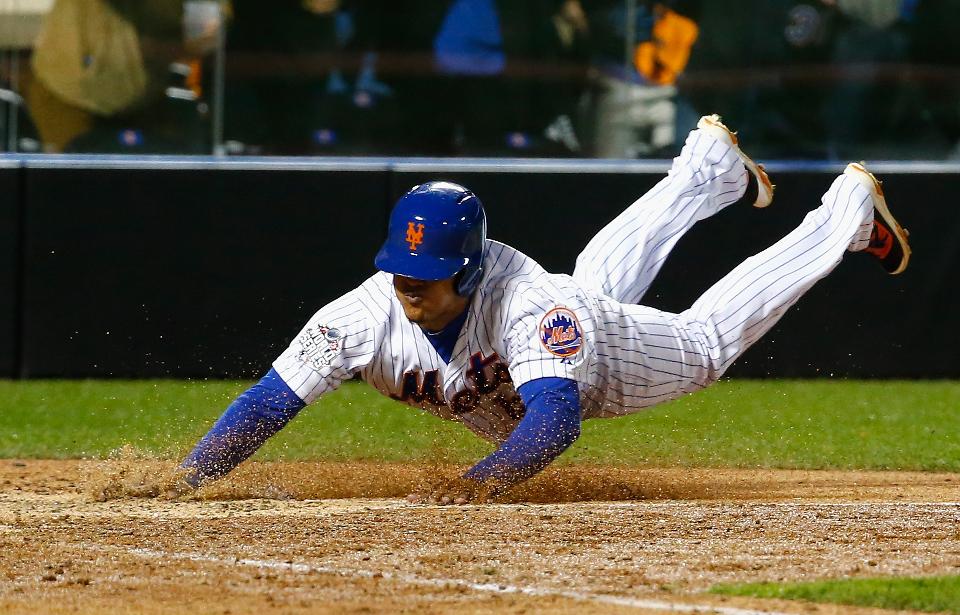 Busy day of Major League Baseball for Sunday:
MLB BASEBALL BETTING FOR JUNE 12, 2016:
NEW YORK METS AT MILWAUKEE BREWERS:
The New York Mets took the first two games of this four game set against the Milwaukee Brewers but dropped a 7-4 decision on Saturday. That loss combined with a win by the Washington Nationals leaves the Mets 3.5 games out of first place and just two games up on the third place Miami Marlins. The Brewers aren't going anywhere in the same division with the Chicago Cubs. Milwaukee is 14 games out of first place and need to keep an eye on the last place Cincinnati Reds. Cincy is five games back but have won 7 of 10. If the Reds could improve on that brutal 7-20 road record they might be more of a threat.
Ryan Braun jerked a pair of home runs into the seats in the victory, part of the five home runs for the entire team. After this series, New York will return home for three games with the Pittsburgh Pirates followed by a three game set against the hapless Atlanta Braves. New York has held together fairly well considering that they've been dealing with a rash of injuries and have struggled offensively all year long.
Sunday could present a very good pitching matchup. New York will send lefthander Steven Matz to the hill and he's put up very good numbers this year. He's got a 2.78 ERA overall and 1.67 road ERA. The Mets are 7-3 overall when he starts and 4-1 away from home. He'll be countered by Zach Davies who has pedestrian numbers for the year but has been very good in his last three starts putting up a 1.74 ERA and 0.677 WHIP. He's also struck out 18 to only 3 walks in those games, all Milwaukee wins.
Milwaukee is pretty good against LHP (11-8 +4.8 units) but Matz is far better than your garden variety southpaw.
BET NEW YORK METS -115 OVER MILWAUKEE BREWERS
MIAMI MARLINS AT ARIZONA DIAMONDBACKS:
Miami is starting to make a move in the NL East and are now just 2 games back of the second place Mets. They've won six of ten including the first two games of this three game weekend series against the Arizona Diamondbacks. The Diamondbacks have been heading in the opposite direction and are currently tied for last place in the NL West with the San Diego Padres. Arizona is 3-7 in their last 10 games while the Padres are 6-4 and those numbers don't really add up well for the D-Bax.
Making matters worse for the home team is the pitching matchup. Arizona will start lefthander Robbie Ray who has been hit hard this season. Ray has a 4.99 ERA overall but a 7.14 ERA at home. His L3 ERA is a brutal 8.36–all Arizona losses. The real problem is that Miami has put up excellent numbers against lefthanders this season averaging 5.2 runs per game and posting a record of 9-3 +9.1 units.
Miami will counter with a lefthander of their own in Adam Conley. Conley's numbers are decent with a 3.76 ERA overall and a 3.13 road ERA. Arizona has lost money against lefthanders this year going 8-11 -5.6 units. They've also been awful on their home field with a record of 10-24 -18.8 units! On the road they've actually made a small profit but for whatever reason they're terrible on their home field.

BET MIAMI MARLINS -105 OVER ARIZONA DIAMONDBACKS
SAN DIEGO PADRES AT COLORADO ROCKIES:
One of the most difficult things for me is a handicapper is deciding what to do with a weird situational angle. Here's what I'm talking about–the San Diego Padres are 0-9 -9.1 units on Sunday this year and 3-16 -12 units in day games. I've talked to a lot of people about day/night performance differences and while some ersatz wise guys like to tut-tut it as a 'small sample size' the people I know that have actually played the game think there's something to it. The 0-9 on Sunday's is also strange–do the Padres go out and hit it hard on Saturday nights? Are they vampires and the combination of Sunday and daylight just too much for them? Who knows.
We'll go against these trends today. Assuming that the Padres lineup aren't members of the walking dead they're in good form and are a decent value against a Colorado team that has lost a ton of $$$ at home this year. After Saturday's win they're 12-16 -8.4 units at Coors Field.

BET SAN DIEGO PADRES +135 OVER COLORADO ROCKIES
ST. LOUIS CARDINALS AT PITTSBURGH PIRATES:
These teams are heading in opposite directions. Cardinals are in second place in the NL Central just 9 games back of the mighty Chicago Cubs. They've won four straight and 7 of 10. The Pirates are in third place but are now just three games ahead of the Milwaukee Brewers. Pittsburgh has lost four straight 7 of 10. The Pirates have been a streaky team over the last few years.

BET ST. LOUIS CARDINALS +110 OVER PITTSBURGH PIRATES