Kobe Bryant To Retire After This Season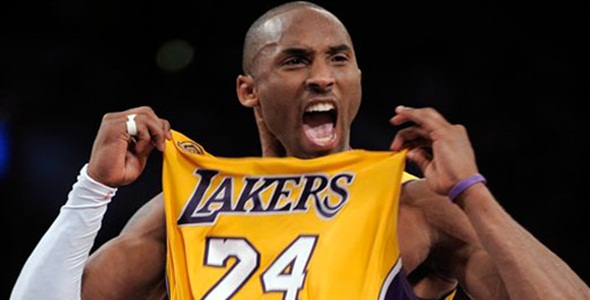 The end of an era is upon the National Basketball Association. Kobe Bryant will retire at the end of the 2015-2016 season.
If it seems that Kobe has been around for ever–the definition of 'icon'–it isn't far from the truth. He joined the league right out of high school and has been in the NBA since age 17. That means he's been playing professional basketball for 20 years, all for the Los Angeles Lakers. In the process, he's helped the Lakers to five NBA championships and cemented a legacy as one of the most dominating players in the history of the sport.
Kobe made his announcement in an article on the 'Players Tribune' website entitled 'Dear Basketball':
"Basketball gave a six-year-old boy his Laker dream and I'll always love you for it. But I can't love you obsessively for much longer. This season is all I have left to give. My heart can take the pounding. My mind can handle the grind but my body knows it's time to say goodbye. And that's OK. I'm ready to let you go."
Lakers' head coach Byron Scott says that Kobe is still very competitive: "I think he still loves this game. He still has a passion for it. He's still a competitive young man."
That might be true, but Kobe has already done it all in the sport of basketball–and then some. NBA Commissioner Adam Silver ran down a ridiculous list of accomplishments: "With 17 NBA All-Star selections, an NBA MVP, five NBA championships with the Lakers, two Olympic gold medals and a relentless work ethic, Kobe Bryant is one of the greatest players in the history of our game. Whether competing in the Finals or hoisting jump shots after midnight in an empty gym, Kobe has an unconditional love for the game."
"I join Kobe's millions of fans around the world in congratulating him on an outstanding NBA career and thank him for so many thrilling memories."
Only two players in NBA history have scored more points than Kobe–Kareem-Abdul-Jabbar and Karl Malone. It's tough to contemplate the NBA without Kobe Bryant. Legitimate legend.