'Dancing With The Stars' Season 26–Handicapping the Field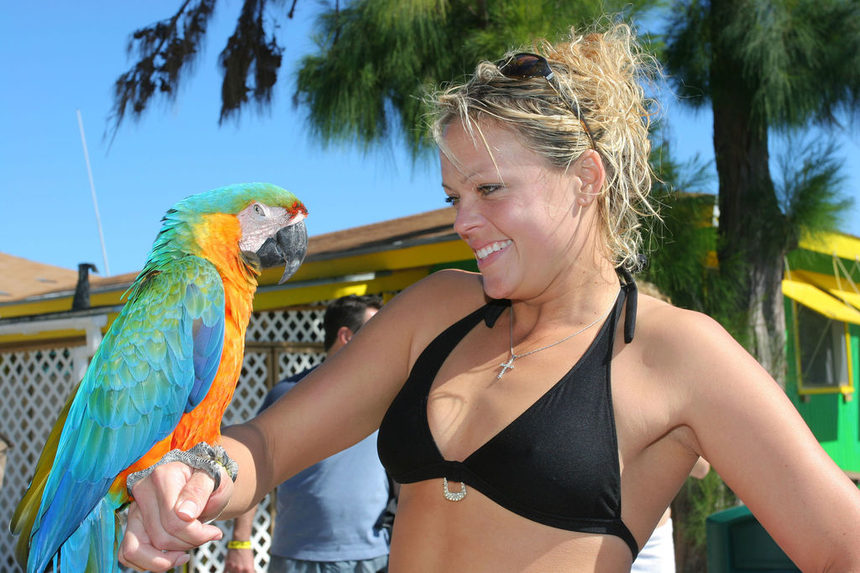 –This is the 26th season for ABC's reality show.
–Season 26 is a special 4 week competition featuring a field of athletes.
–'Dancing With The Stars' Episode 1 will air on April 30, 2018.
The 26th season of ABC's reality franchise 'Dancing with the Stars' begins on April 30, 2018 and with the producers releasing the full roster of contestants we're ready to put up some prices. By now it seems redundant to explain the format of 'DWTS' since it's been copied by so many reality shows since. Each celebrity contestant is paired with a professional dancer. They then prepare and perform dances every week. 'DWTS' is scored using a combination of judge's scoring and audience voting. Three judges rate each performance on a 1 to 10 scale and the team with the lowest combination of scoring and audience vote gets eliminated. The process continues until there is a winner.
That sounds simple enough, but this season will be unlike any other in the long history of 'DWTS'. For one thing, the entire contestant field is comprised of current or former athletes. That notwithstanding, they run the gamut from legit legends (Kareem Abdul-Jabbar) to infamous 'heels' (Tonya Harding) to young upstarts like Olympic figure skaters Mirai Nagasu, Adam Rippon and Notre Dame basketball star Arike Ogunbowale. Athletes have historically performed well on 'DWTS' so it makes sense to have a field full of 'em for once.
Making less sense–this 'season' of 'DWTS' will be only four weeks long with double eliminations promised every week. That not only makes it hard to set odds on but really defeats the purpose of the show. A good component of the entertainment value is watching a guy like Terrell Owens or Drew Scott round into form after a rocky start. In season 25, the two favorites–Lindsey Stirling and Jordan Fisher–were as well qualified as any in recent memory. Even so, neither scored a '10' until Week 4 (J-Fish nabbed two in that week). Even though it was Week 4 it was the fifth hour meaning that we might not see a '10' all season long.
You can check out the full rundown of the SPORTS BETTING EXPERTS official odds for Season 26 of 'Dancing With The Stars' along with the odds for Episode 1 at this link:
'DANCING WITH THE STARS' SEASON 26 EPISODE 1 BETTING ODDS
Here's the full field rundown of the Season 26 contestants with their opening odds to win in parenthesis.
HANDICAPPING THE FIELD
It's tough handicapping the 'DWTS' field before the season begins. Contestants that you think will struggle turn out to perform well such as Season 24's runner up, David Ross. Contestants that should be in contention until the end flame out early as Olympic gymnast Simone Biles did in Season 24. The show's judges seem to reward improvement from week to week rather than determine their scores with some objective criteria of dancing ability. Of course that will be difficult with only four weeks to work with. The best way to explain my thought process in setting these odds is to run through the field which we'll do in alphabetical order:
KAREEM ABDUL-JABBAR (+2500): Not many reality show contestants can be described as a 'legitimate legend' but Kareem most definitely deserves that sobriquet. An absolute monster during his hoop career–three NCAA titles, six NBA championship with the Lakers, six MVP awards, 19 time NBA All Star, 15 time All NBA selection, 11 time NBA all defensive team selection and the #1 point scorer in league history with 38,387. His 'sky hook' was among the most undefensible shots in NBA history. The constant ESPN LeBron hype notwithstanding and with the shadow of Michael Jordan looming over this statement you can make a compelling case that Kareem is the best basketball player to ever step on a court. Making Kareem even more of a legend–he's a very intelligent, classy gentleman off the court. A serious jazz aficionado (his autobiography was called 'Giant Steps' as an homage to John Coltrane). Throw in a hilarious acting performance in 'Airplane' and a Presidential Medal of Freedom and you've got one hell of an impressive life.
Obviously I think the world of Kareem but he's going to have a tough time here. We'll start with the height disparity between Kareem and partner Lindsay Arnold. She's 5'6″, he's 7'2″. That's going to be tough to deal with. Kareem's knees took a pounding during his basketball career, he's a cancer survivor and had a quadruple bypass in 2015. He's made a full recovery from all of that but he's also 70 years old which puts him at 18 years older than the previous oldest male winner (then 52-year old Donny Osmond). The truncated schedule for Season 26 hurts Kareem as much as anyone. He could be first out.
JAMIE ANDERSON (+900): The United States has essentially dominated Olympic snowboarding since the sport was introduced. There's some degree of parity on the men's side but the US women are a force. Anderson won the slopestyle competition in 2014 and repeated it in 2018 making her the first female snowboarder to win more than one Olympic gold. She's also got a ridiculous number of X-Games medals (four gold, five silver, two bronze). Snowboarders get a bad rap for their approach to training but if you think what they do is easy go try it and report back. That being said, I just don't see her doing well. She's built perfectly for snowboard slopestyle with a low center of gravity at 5'3″ but that's not exactly the build you want for a dancer. There's not a lot of skills you can extrapolate from Olympic slopestyle–essentially a roller derby on a mountain–to dancing. She could surprise, but with little time to improve it's hard to see her hanging with some of the others in the field.
JOHNNY DAMON (+1200): Johnny Damon could go either way. The former Major League Baseball player who won a pair of World Series titles (one with the Red Sox, one with the Yankees). Hard to see him hanging with this field but that's what everyone thought about David Ross in Season 24 and he finished second. Ross was a few years younger and benefited greatly from the longer 11 week format. Can't write him off entirely, but with the brutal weekly double elimination format he faces an uphill battle.
JENNIE FINCH (+700): Full disclosure–I dated a highly touted college softball pitching prospect during my days at the University of South Carolina. She was a smart girl and figured she'd benefit more in the long run from an academic scholarship but had she chosen to do so she could have written her own ticket in college softball. We actually went out to the diamond once and I got to take some cuts against her. I might as well have been batting against Randy Johnson in his prime. You haven't lived unless you've been humiliated by a cute girl in a sundress with a mid-90 MPH fastball (she had lost some velocity since high school). I fouled off a couple of pitches which was a moral victory for me.
Finch is an intriguing contestant. She was something of a sex symbol in her prime and even appeared in the Sports Illustrated Swimsuit Issue. Claims to have been approached to pose for Playboy but turned it down due to her religious beliefs. She's tall (6'1″), looks good in a dress and knows how to train. The big question mark might be the shape she shows up in–she retired from competitive softball in 2008. If she's in good shape she has a chance to win but if she's not she'll fall victim to the grinding 4 week format.
TONYA HARDING (+2500): So where do we start with Tonya Harding? In her day she was an exceptional figure skater and was the second female in history to land a triple axel in competition. She was never one of the prim, delicate Oksana Baiul type skaters–she was all power, athleticism and attitude. She's been a celebrity boxer and was involved in some pro wrestling angles during the dying days of the Portland Wrestling promotion. At one point she managed Los Gringos Locos aka 'Love Machine' Art Barr and Eddie Guerrero who collectively might be the most hated heels in Mexican wrestling history. She's had a sex tape in wide distribution that was released by her ex-husband Jeff Gillooly. Oddly enough, she has a legit land speed record driving a Ford Model A on the Bonneville Salt Flats.
Hard to tell where she's at. She claims that she still skates three times a week and performed some jumps and spins on the Ellen DeGeneres show earlier this year. On the other hand, she pulled out of a boxing match last year claiming that she was suffering from asthma. She's just 47 years old but due to her infamous 'cigarettes, vodka and Oregon Lottery video poker' training regimen its a hard 47 years. Can't dismiss her entirely and if she gets some momentum she might attract a 'cult following' among the show's fans. I'd have more enthusiasm for her in a longer season.
CHRIS MAZDZER (+1200): Earlier we talked about how the US has run roughshod over Olympic snowboarding. The opposite is true of Olympic luge where the US has been flat out dominated for decades. Mazdzer became the first and currently only non-European to earn a medal in the event when he won a silver at the 2018 Winter Games. A total question mark–there's nothing in his sport that translates to dancing. On the other hand, he's a pleasant enough guy, should be able to carry a suit and should find his share of supporters. Lest we forget, short track ice skater (essentially roller derby on ice) Apolo Anton Ohno won the Season 4 competition. Other than that I don't have a clue and I've priced him accordingly.
MIRAI NAGASU (+250): Born in Los Angeles to Japanese parents who own a sushi bar (Kiyosuzu in Arcadia), won a bronze medal at the 2018 Winter Olympics as part of the US Team. Interesting side note–has attended college at the University of Colorado-Colorado Springs and worked as an ice girl for the Colorado Avalanche NHL team during the 2015-2016 season. Her skating style is essentially the opposite of Tonya Harding's as she's all finesse. She's had to work on her jumping power which was Tonya's strength. In a ridiculously short four week season you've got to favor contestants that will be able to pick up dancing from the outset. That gives Nagasu and fellow skater Adam Rippon a big edge. They're the only ones who've ever had to deal with 'choreography' in a professional context. I give her a slight edge over Rippon for being female–the competition has historically split down the middle with male and female winners and after Jordan Fisher's win last year there have been 13 male winners and 12 female. A Nagasu win would even it out.
JOSH NORMAN (+500): The Washington Redskins' cornerback is the highest paid player at his position in NFL history after signing a five year, $75 million deal in 2016. A native of Greenwood, South Carolina he graduated from Coastal Carolina University and was drafted in the 5th round in 2012. Last year in our handicap of Terrell Owens we talked about the historical track record of NFL players on the show:
NFL players have really excelled with four wins, 7 top two finishes and 9 top three finishes. Of those nine NFL-ers 5 of them were wide receivers. There's any number of reasons that NFL players in general and wide receivers in particular have done so well–they've got athleticism, they're 'coachable' and they're used to intense periods of preparation (eg: training camp). Wide receivers share many of the same physical characteristics of dancers–they're usually tall, ridiculously athletic though with amazing grace and finesse.
Since cornerbacks are essentially the defensive counterpart to the wide receiver they've got many of the same physical characteristics and attributes. Norman might not be the overall physical freak that 'T.O.' is but he's known for his athleticism, speed and good hands. As an active player he'll be in excellent shape and I'd be willing to guess that his pre-show training would put the rest of the field to shame. Was a dramatic arts minor in college so he's not a complete newcomer to onstage performance. Not sure there's anyone else in this field that can currently be considered an 'elite athlete' on the level of a NFL football player. If he shows up focused and 'wants to win' he'll be a handful.
ARIKE OGUNBOWALE (+700): Talented basketball player who plays guard for the 2018 NCAA champion Notre Dame Fighting Irish. Deserves thanks from a grateful nation for taking the shot beating perennial powerhouse Connecticut and their unctuous coach Geno Auriemma. She's coming back for her senior year and had to get a special dispensation from the NCAA to compete. Their 'guidelines' for her to follow are as stupid as you'd expect from such an evil organization. For example, she can accept prize money for winning 'DWTS' since it's unrelated to her 'day job' as a basketball player. On the other hand, she can't 'make money off her likeness' and the NCAA is taking this to ridiculous extremes by not allowing her to participate in commercial promotions. Notre Dame is also handcuffed–they can't promote her either beyond the "factual statement" that she is on the show. She's a very likable, bubbly girl that did great making the talk show rounds following Notre Dame's NCAA win. Generally has everything you'd want from a contestant but there's one problem–I don't have a clue if she can dance. If she can, she could steal the win on the short format of Season 26.
ADAM RIPPON (+350):We eluded to Rippon in our handicap of Mirai Nagasu. You can apply the same analysis of the advantage that elite level figure skaters should have this season. Partnered with Provo, Utah's Jenna Johnson. Became the first openly gay US athlete to win a medal at the 2018 Winter Olympics. I'd like to think that 'Middle America' has reached the point that Rippon being openly gay won't be an issue. Sadly, I'm not sure that's the case. A bigger issue might be his refusal to meet with Vice President and certified nut Mike Pence who 'led' the US Olympic delegation to Pyeongchang. Rippon cut a promo on Pence for, among other things, his support for 'gay conversion therapy'. Pence was determined to exploit Rippon for political purposes and sent a Tweet trying to placate the ice skater, blaming 'fake news' for the perception that he's a homophobic nut. His office reportedly reached out directly to Rippon though later denied it lest his supporters think that he was treating a gay person as an actual human being. Rippon didn't fall for the ruse though his PR people repeatedly 'no commented' questions about the Pence fiasco. So do you think that Pence or Trump is vindictive enough to rally their 'supporters' to quash Rippon's 'DWTS' chances? I'll let you answer that question for yourself. In a perfect world, would be co-favored with Nagasu. In the United States circa 2018, I'm making him a slight second choice.