College Football Betting for October 1, 2016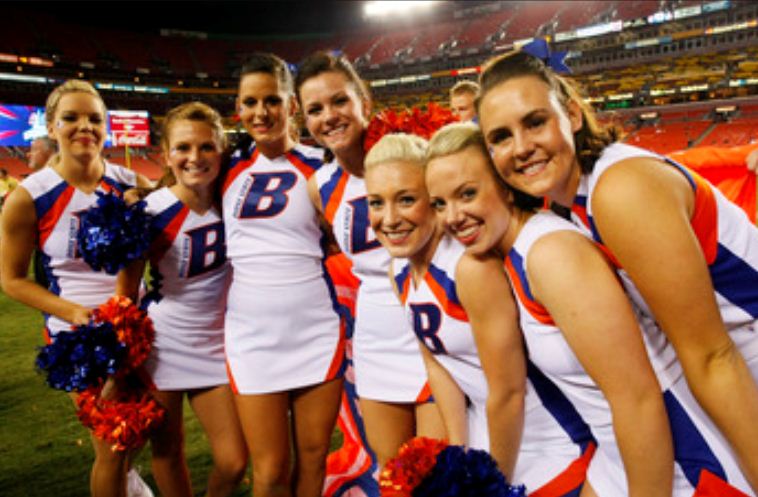 Busy Saturday of college football as we move into October:
COLLEGE FOOTBALL BETTING FOR OCTOBER 1, 2016:
KANSAS STATE AT WEST VIRGINIA:
Made to order set up for us in this game. Kansas State lost their opening game against Stanford but have run roughshod over two overmatched opponents since beating Florida Atlantic and Missouri State by a combined score of 98-7 in only three halves of football (the Missouri State game was called at halftime due to inclement weather). West Virginia is 3-0 after beating Missouri and Youngstown State at home and surviving a feisty comeback from BYU last week in a game played in Landover, Maryland. The Mountaineers led by 16 in the fourth quarter but would have to hold on for a three point win.
K-State is rightfully proud of their football tradition and that's a nice segue way to another tradition worth discussing–since West Virginia joined the Big 12 Kansas State is 4-0 SU and ATS against the Mountaineers. In three of those games, West Virginia was favored and the Wildcats covered the spread in these four games by a combined 70 points. 76 year old Bill Snyder doesn't seem to have lost a step. West Virginia's Dana Holgorson isn't a bad coach but this is a tactical mismatch.
Synder's K-State bio does a nice job handicapping this game for us. It begins: "Precise. Intense. Tireless. Accomplished. Dedicated". This is certainly a description of Snyder but it also applies to his teams and these are the precise reasons why, in our opinion, the Wildcats have owned West Virginia. Kansas State is always one of the most fundamentally sound teams in college football. They don't 'beat themselves'. That's not the case with West Virginia and one only need to look at the box score of last week's game against BYU to validate that. They blew a 16 point lead to a team that had been struggling to score this year with a first year head coach on the sideline with a first year offensive and defensive coordinator. This wasn't one of LaVell Edwards' lethal weapons of offensive destruction that almost stole the win in Landover.
Basketball fans frequently hear that teams 'lost at the right point in the season'. That might be the case with Kansas State–it immediately put an already disciplined team into midseason focus. Kansas State won't beat themselves and we can't say that about West Virginia. Wildcats will also control the game 'in the trenches' with their superior size and toughness.
BET KANSAS STATE +2.5 OVER WEST VIRGINIA
UTAH STATE AT BOISE STATE:
Utah State overachieved as a program during the past few seasons but it'll be hard for them to quickly return to that level. The state of Utah isn't the easiest sell to A list recruits to begin with but things are especially difficult for the Aggies. The University of Utah is in a power conference, has put together a nationally competitive program and is located in the legit urban area of Salt Lake City. BYU's recruiting focuses on members of the LDS Church and they're located in Provo, Utah which is a half hour South of Salt Lake City. It has a burgeoning tech industry and has been named as one of the best places to live in America by a number of sources.
Logan, Utah is a much more rustic experience–it has more in common with Bozeman, Montana or Laramie, Wyoming than with their Beehive State cousins. It's a 90 minute drive from Salt Lake through a canyon that is downright treacherous during the Winter (even by the standards of snowy Utah). Locally, it has the reputation as a 'party school'–again, by Utah standards–and it's remote location is a perk for students that don't want their parents dropping in for unannounced visits. It's also one of the hardest recruiting 'sells' in all of college football.
Boise State isn't. Even if Boise wasn't one of the up and coming cities in the West (think Portland, Oregon 25 years ago) they've established a legacy of success on their unique blue 'Smurf Turf'. Nationally, many bettors have forgotten about Boise State since the Broncos are no longer 'money in the bank' at home. The prices have caught up with them as they always do but that doesn't negate the fact that they've only lost 10 games on their home field in the past 24 years. This is also a 'revenge spot' for the home team–Boise was embarrassed by Utah State 52-26 in Logan last year. It was one of the sloppiest games in memory by a Boise State team and they were undone by eight turnovers.
The last time Boise faced Utah State on this field they won 50-19. That was without a 'revenge motive'–not that Boise has really needed one during this series. Broncos on a 12-1 SU/10-2-1 ATS run in the series including a 7-0 SU/5-1-1 ATS run at home. Aggies will be without starting running back Devante Mays making it even more difficult for them to trade points with the high octane Broncos' offense.
BET BOISE STATE -21.5 OVER UTAH STATE