Chess.com Speed Chess Championship 2018 Round Of 16 Betting Odds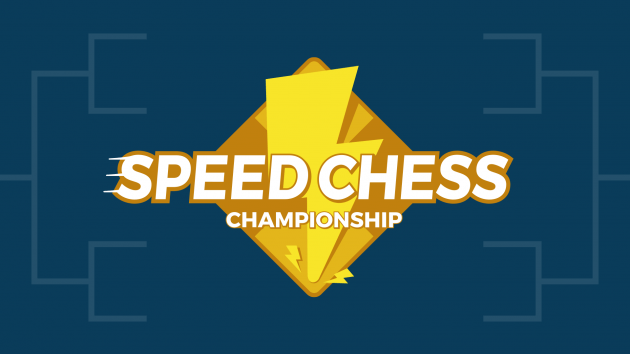 –Chess is a surprisingly popular game among bettors–particularly in Europe.
–Magnus Carlsen won this tournament in 2017 but isn't in the field this year
–All events will be streamed live at Chess.com and Twitch.
The Chess.com Speed Chess Championship is definitely one of the most unique and innovative tournaments you'll find anywhere. The fact that it's a Speed Chess tournament isn't particularly unusual as they're are plenty of those all over the world at all levels of competition. For example, there's a high level World Chess Tour event in August called the 'Saint Louis Rapid & Blitz' with a prize pool of $150,000 US.
What's innovative about the Speed Chess Championship is how it is contested and presented. It takes inspiration from eSports with a single elimination tournament where the participants are in remote locations–in other words, they're not playing head to head on a stage as in most events. They're in different places but the audience can watch their moves and see their reaction on webcam as part of Chess.com's live streaming coverage. The tournament will begin on July 24, 2018 and the 'Round of 16' will continue until early September.
You can read the full format for the competition at the link below but the basic rules are as follows: "Each 2018 Speed Chess Championship match will feature 90 minutes of 5/1 blitz, 60 minutes of 3/1 blitz, and 30 minutes of 1/1 bullet chess."
2018 SPEED CHESS CHAMPIONSHIP FORMAT
All events will be streamed live on Chess.com and video game streaming powerhouse Twitch.tv:
You'll find a preview of the opening match between Fabiano Caruana and Levon Aronian at the link below:
CHESS.COM SPEED CHESS CHAMPIONSHIP 2018–FABIANO CARUANA VS. LEVON ARONIAN PREVIEW
You'll find a schedule with a full field rundown here:
CHESS.COM SPEED CHESS CHAMPIONSHIP 2018–SCHEDULE & FULL FIELD RUNDOWN
Anything else you need to know about the tournament can be found here:
CHESS.COM SPEED CHESS CHAMPIONSHIP 2018
A good explanation of Blitz Chess is found at Wikihow.com
HOW TO PLAY BLITZ CHESS (WIKIHOW)
They've even got a 'hype video':
Here's the official SPORTS BETTING EXPERTS odds on all eight 'Round of 16' matchups. We'll be back for the quarterfinals which kick off on September 20, 2018:
CHESS.COM SPEED CHESS CHAMPIONSHIP 2018 ROUND OF 16 BETTING ODDS
FABIANO CARUANA VS. LEVON ARONIAN (7/24/18)
Fabiano Caruana: +210
Levon Aronian: -250
HIKARU NAKAMURA VS. HOU YIFAN (7/26/18)
Hikaru Nakamura: -3500
Hou Yifan: +1750
WESLEY SO VS. WEI YI (7/29/18)
Wesley So: -250
Wei Yi: +210
MAXIME VACHIER-LAGRAVE VS. LEINIER DOMÍNGUEZ (8/2/18)
Maxime Vachier-Lagrave: -475
Leinier Domínguez: +400
IAN NEPOMNIACHTCHI VS. ALEXANDER GRISCHUK (8/7/18)
Ian Nepomniachtchi: +125
Alexander Grischuk: -145
ZAVEN ANDRIASIAN VS. GUJRATHI VIDIT SANTOSH (8/30/18)
Zaven Andriasian: +100
Gujrathi Vidit Santosh: -120
SERGEY KARJAKIN VS. JAN-KRZYSZTOF DUDA (9/6/18)
Sergey Karjakin: -475
Jan-Krzysztof Duda: +400
ANISH GIRI VS. SHAKHRIYAR MAMEDYAROV (9/7/18)
Anish Giri: +150
Shakhriyar Mamedyarov: -170