Cavs' Irving To Return On Sunday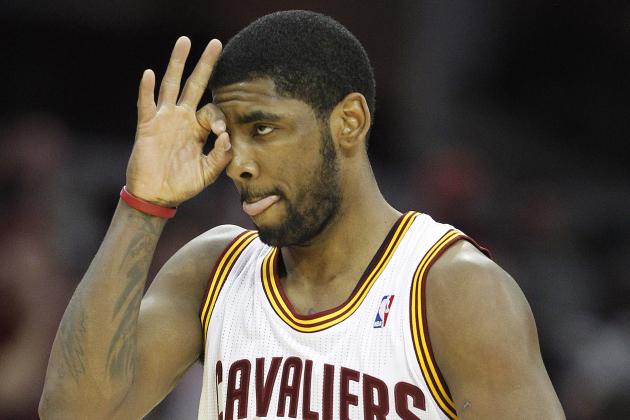 The Cleveland Cavaliers get an early Christmas present on Sunday–Kyrie Irving will make his season debut as the team faces the lowly Philadelphia 76ers on their home court. Irving hasn't played since last season's NBA Finals. The Cavs have done well in his absence–they enter the weekend with a record of 17-7–but that's just the third best record in the league behind Golden State and San Antonio.
Irving said that he was ready to play mentally but wanted to make sure he was right physically: "There were a few things I had to clear, but there was no rush on it. … I've been ready to play, but biomechanically we just wanted to make sure everything was good so I wouldn't put myself at risk." Irving also took to Twitter sending out a simple update "I'm back". While it no doubt pleased Cleveland fans it was nowhere as significant as when Michael Jordan said "I'm back" to announce his return to the NBA in 1995.
It has been almost six months to the day since Irving last played. He suffered a fractured kneecap in Game 1 of last season's NBA Finals. He had surgery a few days later and although his timetable for rehab was three to four months the Cavs made it clear that they weren't going to rush him back into the lineup. Cleveland says they'll monitor Irving's minutes at first though they're thin at guard right now with backup pointguard Mo Williams out and Iman Shumpart listed as 'questionable'.
Irving said that a lot has changed in the past six months–both on the court and in his personal life. He recently became a father for the first time and has spoken of this as a transformative experience. He elaborated to say that managing his emotions was the most difficult thing to deal with during his rehabilitation: "The emotions and thoughts, that's hardest thing. A lot has changed on the basketball court and in my life."
Irving averaged 21.7 points per game during the regular season and 19 points a game during the playoffs in 2014-2015. This is his fourth year in the NBA after being drafted out of Duke University.