Biel International Chess Festival 2018 Round 5 Betting Odds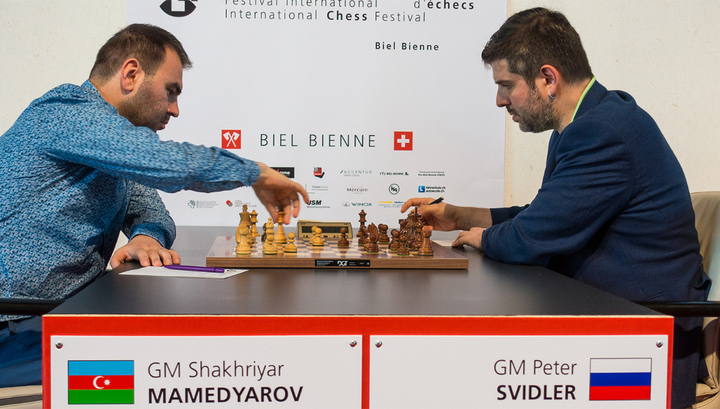 –Chess is a surprisingly popular game among bettors–particularly in Europe.
–Hou Yifan won this tournament in 2017 but isn't in the field this year
–Maxime Vachier-Lagrave won this event four straight years from 2013 to 2016.
This is the 51st Annual Biel International Chess Festival held in Biel/Bienne Switzerland. The Biel event has a very small but top heavy field led by defending World Champion Magnus Carlsen.
The Biel International Chess Festival has two primary competitive events. The oldest is the Master Open Tournament which dates back to 1968. The Grandmaster Tournament was added in 1977 and is the focal point of the festival. The odds below are for the Grandmaster Tournament which has come to completely overshadow the Masters Open. There are three previous winners in the 2018 Biel International Chess Festival Grandmasters Tournament Field. Magnus Carlsen is a two time winner, winning in 2007 and 2011. Peter Svidler won this tournament in 2000. The most dominant player in the history of the Grandmasters Tournament, however, is Maxime Vachier-Lagrave of France who is a five time winner. Maxime won his first Biel Grandmasters Tournament crown in 2009 and after a three year drought essentially made the event his own. He won the Grandmasters Tournament in four consecutive years from 2013 to 2016 inclusive. Another notable entrant into this field is Shakhriyar Mamedyarov, currently ranked #3 in the world. With so much talent at the top of the field it doesn't leave the other two competitors–David Navara and Nico Georgiadis–with much of a chance 'on paper' and the odds reflect this.
The Grandmasters Tournament began on July 22 and will run through August 1. Below are the updated odds to win the Biel Chess Festival Grandmasters Tournament and all three fifth round matchups. Round 6 will be played on July 27 with a rest day on July 28:
2018 BIEL INTERNATIONAL CHESS FESTIVAL BETTING ODDS (UPDATED 7/26/18)
TO WIN 2018 BIEL INTERNATIONAL CHESS FESTIVAL
Magnus Carlsen: -450
Shakhriyar Mamedyarov: +450
Peter Svidler: +600
Maxime Vachier-Lagrave: +1200
David Navara: +20000
Nico Georgiadis: +20000
TO FINISH TOP TWO 2018 BIEL INTERNATIONAL CHESS FESTIVAL
Magnus Carlsen: -750
Shakhriyar Mamedyarov: +150
Peter Svidler: +300
Maxime Vachier-Lagrave: +700
David Navara: +10000
Nico Georgiadis: +10000
2018 BIEL INTERNATIONAL CHESS FESTIVAL ROUND FIVE BETTING ODDS
PETER SVIDLER VS. DAVID NAVARA
Peter Svidler: -250
David Navara: +210
Peter Svidler: +250
DRAW: -275
David Navara: +750
Peter Svidler/DRAW: -750
Peter Svidler/David Navara: +150
David Navara/DRAW: -350
MAXIME VACHIER-LAGRAVE VS. NICO GEORGIADIS
Maxime Vachier-Lagrave: -1500
Nico Georgiadis: +900
Maxime Vachier-Lagrave: -250
DRAW: +200
Nico Georgiadis: +1250
Maxime Vachier-Lagrave/DRAW: -25000
Maxime Vachier-Lagrave/Nico Georgiadis: -450
Nico Georgiadis/DRAW: +250
MAGNUS CARLSEN VS. SHAKHRIYAR MAMEDYAROV
Magnus Carlsen: -250
Shakhriyar Mamedyarov: +210
Magnus Carlsen: +250
DRAW: -250
Shakhriyar Mamedyarov: +650
Magnus Carlsen/DRAW: -3500
Magnus Carlsen/Shakhriyar Mamedyarov: +150
Shakhriyar Mamedyarov/DRAW: -350