'American Idol' Season 16 Finale Betting Odds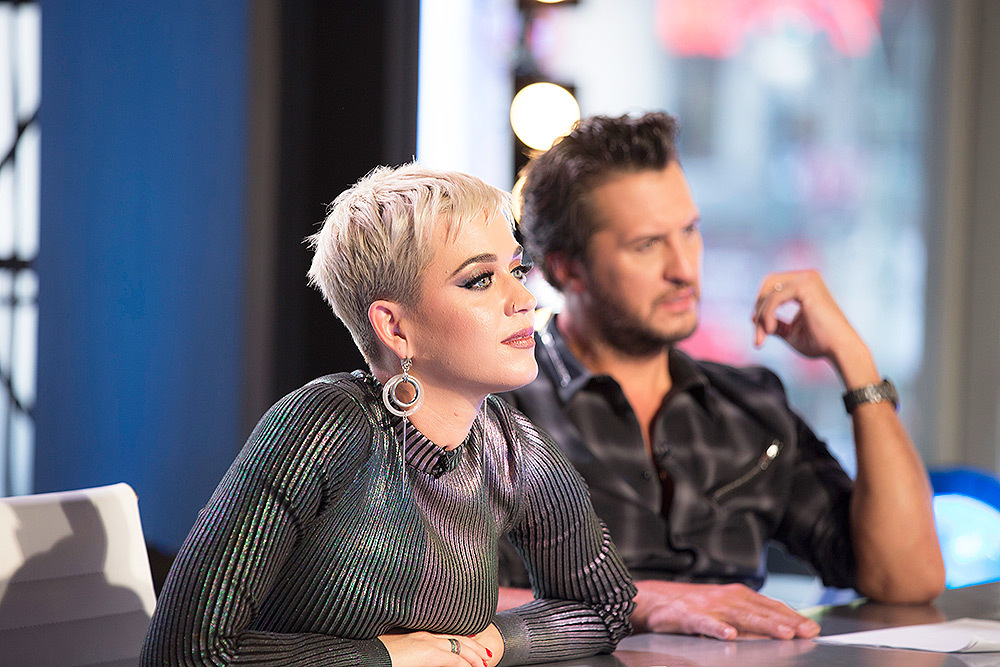 –This is the 16th season for the long running reality show.
–'American Idol' was on Fox for the first 15 seasons, this is the show's first season on ABC.
–'American Idol' Season 16 Finale performances air on Sunday, May 20 at 8:00 PM Eastern/5 PM Pacific. Results will be announced on Monday, May 21.
ABC has finally announced that 'American Idol' will return for a second season on the network which will be the 17th season overall. They've also announced new deals for all three hosts–Katy Perry, Luke Bryan, Lionel Richie and host Ryan Seacrest. Given the solid ratings that the show generated this year none of this is a huge surprise–a classic 'if it ain't broke don't fix it' situation. The deal was announced in time for the ABC upfronts on May 15. That's where…actually, I'll let Rani Molla at Recode explain it:
Basically, the upfronts are a chance for TV networks to show off the upcoming season's programs in the hope that ad buyers will spend money on ads to run alongside those programs. Networks offer better rates if advertisers buy space ahead of time — or up front — which is why it's a big deal for both sides.
Molla also addresses the proverbial 'elephant in the room' for network TV on a macro level. I've emphasized the 'money shot' from this quote:
The trouble is, fewer people — especially young people — are watching traditional pay TV. That hasn't seemed to bother advertisers, who've continued to increase spending at the upfronts.

But with the specter of tech companies like Netflix, Facebook and Apple creating their own content, networks are scared. Upfront spending is likely to decline this year, according to research firm Magna Global. Critically, prime-time viewership among the 18- to 49-year-olds is down 9 percent from last year, according to Nielsen.
Her article on the NBC upfront is excellent and well worth reading. She recounts NBC Chairman of Advertising Sales Linda Yaccarino's big pitch to advertisers:
Onstage, she made the case for advertising on TV. "No family has ever gathered around a newsfeed before," she said. "We're not in the 'Likes' business, we're in the results business."

If you're trying to sell billions of dollars in ads, perhaps you should be.
NETWORK TV IS 'PLAYING OUT THE STRING'
Molla is correct but network TV is more concerned about milking the cow for as long as they can, not reinventing the wheel (2 trite metaphors in one sentence!). In the big picture, the loss of younger viewers is a huge deal. To be sure, 18 to 49 year olds is a pretty broad definition of 'younger viewers' but based on the most recent demographics I was able to find with a perfunctory search (2017) network TV viewership is on the decline in every subset of that group. This data shows that even in viewers 35-49 the decline is significant, in this case 7%. Older viewers are–for now–fairly loyal but even they were down. Adults age 50-64 was down -1.8% from 2016 to 2017 but network TV has lost just 1.1% of their viewership in this group. Adults age 65 and older was down -1.1% year to year but note that this was the first downturn since Q1 2015 and overall viewership in this group is actually *up* 6% over five years.
That's why reality shows like 'American Idol' are in a very strong position in the new landscape of broadcast TV. They might be well off their all time viewership–in 'American Idol's' case that's 31 million viewers–but they're still able to aggregate a decent sized audience. The recent episodes of 'American Idol' have brought in approximately 8.7 million viewers and that's good enough to make the top ten. That sounds great but back to Molla's point about the erosion of the younger audience–it's an ugly situation for the networks. In the ratings week beginning April 30 and ending May 6, 'Idol' brought in 8.6 million viewers but only 2.3 million in the 18-49 age group. That 2.3 million was good enough for 5th place in this key demographic but it means that roughly 75% of the viewership is either 50+ or under 18. Not that other network shows fare any better–the number one show in the country in this period was 'The Big Bang Theory' which is as 'hip' as it gets on traditional television. The show brought in nearly 13 million viewers (12.93 million) but just over 3 million were in the 18-49 demographic. The percentage of viewers older than 50 or under 18 is essentially the same as 'American Idol'.
Given the demographics of network TV maybe the rationale that 'no family has gathered around a newsfeed before' is as good as any. It has to work better for selling ads than saying 'we're facing a media environment that is becoming increasingly fragmented and decentralized and we don't have a clue how to deal with it'.
Here are the final odds to win 'American Idol' Season 16:
AMERICAN IDOL SEASON 16 BETTING ODDS
TO WIN AMERICAN IDOL SEASON 16
Gabby Barrett: -200
Maddie Poppe: +175
Caleb Lee Hutchinson: +350
TO FINISH SECOND AMERICAN IDOL SEASON 16
Maddie Poppe: -150
Gabby Barrett: +175
Caleb Lee Hutchinson: +250
TO FINISH THIRD AMERICAN IDOL SEASON 16
Caleb Lee Hutchinson: -350
Maddie Poppe: +200
Gabby Barrett: +600
WILL JUDGE KATY PERRY EXPERIENCE A WARDROBE MALFUNCTION' ON THE MAY 20 OR MAY 21 EPISODE?
Yes: +600
No: -750
Perry must experience a 'wardrobe malfunction' that is mentioned on air on the May 20 or May 21 'American Idol' broadcast.
AMERICAN IDOL SEASON 16 FINALE BETTING ODDS
FINALE MAY 20 EPISODE KEY DEMO (18-49) RATINGS
Over 1.75: -150
1.75 or lower: +130
FINALE MAY 20 EPISODE KEY DEMO (18-49) SHARE
6 or higher: -210
Under 6: +180
FINALE MAY 20 EPISODE TOTAL VIEWERS
Over 8.5 million: -250
Under 8.5 million: +210
FINALE MAY 20 EPISODE NIELSEN RANKING (5/14/18 through 5/20/18)
Over 7.5: -180
Under 7.5: +150
FINALE MAY 21 EPISODE KEY DEMO (18-49) RATINGS
Over 1.7: -130
1.7 or lower: +110
FINALE MAY 21 EPISODE KEY DEMO (18-49) SHARE
6 or higher: -210
Under 6: +180
FINALE MAY 21 EPISODE TOTAL VIEWERS
Over 8.25 million: -250
Under 8.25 million: +210
FINALE MAY 21 EPISODE NIELSEN RANKING (5/21/18 through 5/27/18)
Over 7.5: -180
Under 7.5: +150