45th Daytime Emmy Awards 2018 Drama Category Nominations Betting Odds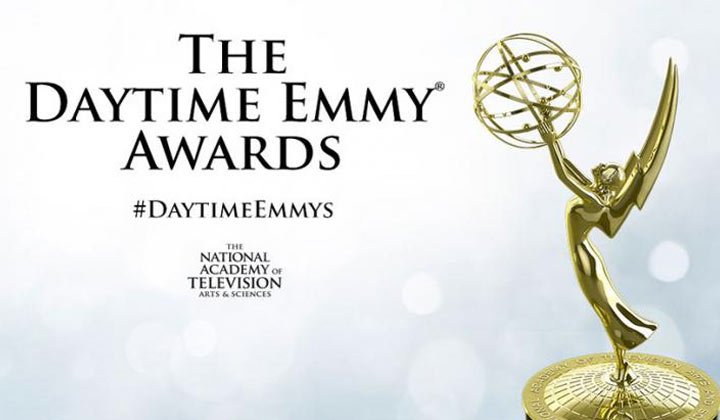 –The winners of the 2018 Daytime Emmy Awards will be announced on Sunday, April 29.
–Final nominations will be released on the CBS TV show 'The Talk' on March 21, 2018.
–The Emmys have released a list of 'pre nominees' in the drama series category.
The Daytime Emmy Awards occupy a strange place among US television awards shows. They're clearly subordinate to the Primetime Emmy Awards which not only has their own ceremony but holds it several months after their daytime counterparts. The Primetime Emmy Awards are held in September and hosted by a big name celebrity (Steven Colbert was the 2017 host). The Daytime Emmys have yet to announce a host after the 2017 Awards were hosted by Mario Lopez and Sheryl Underwood. The Primetime Emmy Awards will be broadcast by CBS while it's not yet been determined if the Daytime Emmy Awards will air live at all. Daytime Emmy Awards tickets are being sold through Ticketmaster should you want to attend live.
Soap operas are the big draw on the Daytime Emmy Awards–aficionados call them 'Daytime Dramas' while the National Academy of Television Arts and Sciences refers to them simply as a 'Drama Series'. That's also what they call nighttime drama series on the separate Primetime Emmy Awards show but no one seems to get confused. The other shows that are honored on the Daytime Emmy Awards are talk shows, game shows, morning shows and kids shows. There are award categories for Spanish language programming in most categories as well. The actors and actresses on these shows get recognized on the Daytime Emmy Awards while the technical staff gets kicked down the awards pantheon even further into a separate ceremony called the 'Daytime Creative Arts Emmy Awards' which is held a couple of days earlier.
Since the soap operas aka daytime dramas are the focal point of the Daytime Emmy Awards 'the Academy' releases an early list of 'pre-nominees' which will eventually get cut down to five nominees in the acting categories. The final nominations will be announced on the CBS TV show 'The Talk' on March 21, 2018. We're focusing on the 'Drama' categories for now. The rest of the nominees in the other categories be revealed at a later date.
45TH DAYTIME EMMY AWARDS 2018 BETTING ODDS
TO WIN THE DAYTIME EMMY AWARD FOR OUTSTANDING DRAMA SERIES
Days of Our Lives: +150
The Bold and the Beautiful: +200
General Hospital: +250
The Young and the Restless: +325
TO WIN THE DAYTIME EMMY AWARD FOR OUTSTANDING DRAMA SERIES DIRECTING TEAM
General Hospital: +150
Days of Our Lives: +200
The Young and the Restless: +225
The Bold and the Beautiful: +350
TO WIN THE DAYTIME EMMY AWARD FOR OUTSTANDING DRAMA SERIES WRITING TEAM
Days of Our Lives: +150
General Hospital: +215
The Young and the Restless: +250
The Bold and the Beautiful: +300
Previously three propositions are odds to win the Daytime Emmy Award. Due to the limited number of entries all four should be nominated
TO BE NOMINATED FOR OUTSTANDING ACTOR IN A DRAMA SERIES
Peter Bergman (The Young and the Restless): +200
James Reynolds (Days of Our Lives): +200
Scott Clifton (The Bold and the Beautiful): +350
Billy Miller (General Hospital): +350
Billy Flynn (Days of Our Lives): +400
Eric Martsolf (Days of Our Lives): +400
Michael Easton (General Hospital): +400
Stephen Nichols (Days of Our Lives):+400
Galen Gering (Days of Our Lives): +500
John McCook (The Bold and the Beautiful): +500
TO BE NOMINATED FOR OUTSTANDING ACTRESS IN A DRAMA SERIES
Maura West (General Hospital): +200
Sharon Case (The Young and the Restless): +250
Eileen Davidson (The Young and the Restless): +250
Judi Evans (Days of Our Lives): +300
Kelly Monaco (General Hospital): +300
Nancy Lee Grahn (General Hospital): +350
Gina Tognoni (The Young and the Restless): +350
Laura Wright (General Hospital): +400
Mary Beth Evans (Days of Our Lives): +400
Marci Miller (Days of Our Lives): +450
Melissa Claire Egan (The Young and the Restless): +450
TO BE NOMINATED FOR OUTSTANDING SUPPORTING ACTOR IN A DRAMA SERIES
Chad Duell (General Hospital): +200
Steve Burton (The Young and the Restless): +200
Greg Vaughan (Days of Our Lives): +250
Chandler Massey (Days of Our Lives): +250
Greg Rikaart (The Young and the Restless): +300
Anthony Montgomery (General Hospital): +350
Bryton James (The Young and the Restless): +400
James Patrick Stuart (General Hospital): +400
Darin Brooks (The Bold and the Beautiful): +450
Wally Kurth (General Hospital) +450
TO BE NOMINATED FOR OUTSTANDING SUPPORTING ACTRESS IN A DRAMA SERIES
Elizabeth Hendrickson (The Young and the Restless): +200
Maria Adams (The Young and the Restless): +200
Arianne Zucker (Days of Our Lives): +250
Susan Hayes (Days of Our Lives): +250
Eileen Davidson (Days of Our Lives): +300
Camryn Grimes (The Young and the Restless): +300
Jacqueline MacInnes Wood (The Bold and the Beautiful): +350
Lisa LoCicero (General Hospital): +400
Mishael Morgan (The Young and the Restless): +400
Nadia Bjorlin (Days of Our Lives): +400
TO BE NOMINATED FOR OUTSTANDING YOUNGER ACTOR IN A DRAMA SERIES
Casey Moss (Days of Our Lives): +200
Rome Flynn (The Bold and the Beautiful): +200
Tristan Lake Leabu(The Young and the Restless): +250
Pierson Fode (The Bold and the Beautiful): +250
Anthony Turpel (The Bold and the Beautiful): +300
James Lastovic (Days of Our Lives): +300
Lucas Adams (Days of Our Lives): +350
Garren Stitt (General Hospital): +350
Noah Anthony Gerry (The Young and the Restless): +400
Hudson West (General Hospital): +400
TO BE NOMINATED FOR OUTSTANDING YOUNGER ACTRESS IN A DRAMA SERIES
Chloe Lanier (General Hospital): +200
Reign Edwards (The Bold and the Beautiful): +200
Hayley Erin (General Hospital): +250
Eden McCoy (General Hospital):+250
Victoria Konefal (Days of Our Lives): +300
Cait Fairbanks (The Young and the Restless): +300
Olivia Keegan(Days of Our Lives): +350
Paige Searcy(Days of Our Lives): +350
Lexie Stevenson (The Young and the Restless): +400
Courtney Grosbeck (The Bold and the Beautiful): +400