2018 Women's World Chess Championship Betting Odds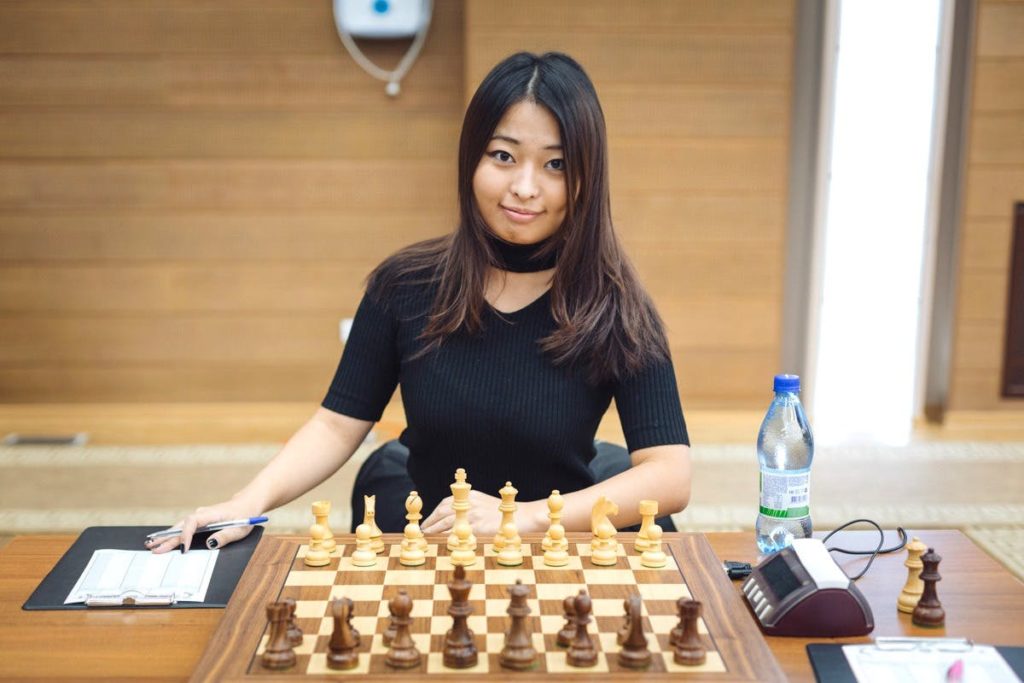 –Chess is a surprisingly popular game among bettors–particularly in Europe.
–Tan Zhongyi is the reigning World Champion, a title she's held since 2017.
–Ju Wenjun will challenge for the Women's Chess Championship crown
While the Men's World Chess Championship won't take place until November the Women's World Championship is coming up in early May. The tournament will take place in Shanghai and Chongqing, China between May 2 and May 19. The first five rounds will be held in Shanghai and the final five in Chongqing. Contesting the world championship will be the current titleholder Tan Zhongyi and challenger Ju Wenjun. The women will play 10 games of classical time control chess with rapid and blitz tie breakers if necessary. The two competitors have met 16 times under classical time control rules with Zhongyi holding a slight advantage of 3 wins, 2 losses and 11 draws.
One interesting thing about the 2018 Women's World Championship is that the challenger is favored due to her status as the higher rated of the two competitors. Ju Wenjun is currently the #2 ranked woman in the world with a Classic rating of 2570.5 as of April 16. Tan Zhongyi is ranked #10 in the world with a FIDE Classic rating of 2522.1. If tiebreakers are necessary, Ju Wenjun has a larger advantage based on the ratings–she has a Rapid rating of 2568 to Tan Zhongyi's 2462. The challenger has a similar advantage in Blitz holding a rating of 2558 to the champion's 2494. Based on win probability derived from ELO advantage, Ju Wenjun has a win probability of 56.9%. Should the tournament go to tiebreakers, the challenger would hold a theoretical rating based Rapid win probability of 64.8% and a Blitz win probability of 58.3%.
FIDE HAPPY TO HAVE THE FOCUS ON CHESS FOR A CHANGE
The matchup in China between two Chinese players is a welcome change for World Chess governing body FIDE. The Women's side of the championship qualifying has been in disarray for the past couple of years. Complicating matters for FIDE was the publicity debacle of their decision to hold the 2017 World Women's Championship in Teheran, Iran and the 2017 Rapid/Blitz World Championship in Saudi Arabia. The Saudis paid a healthy $1.5 million to host the event but that was hardly worth the PR damage suffered by FIDE. The Saudi's refusal to issue visas to Israeli chess players was the least of FIDE's PR problems. The previous Women's World Championship had been held in Iran where players had to wear headscarves. Speed and Blitz champion Anna Muzychuk didn't think the move to Saudi Arabia was a step up and along with a number of other players chose to boycott the event:
"In a few days I am going to lose two World Champion titles – one by one," Muzychuk wrote on Facebook on Dec. 23. "Just because I decided not to go to Saudi Arabia. Not to play by someone's rules, not to wear abaya, not to be accompanied getting outside, and altogether not to feel myself a secondary creature. Exactly one year ago I won these two titles and was about the happiest person in the chess world, but this time I feel really bad. I am ready to stand for my principles and skip the event, where in five days I was expected to earn more than I do in a dozen of events combined."
FIDE tried to sell the 'glass half full' version–at least the women didn't have to wear a burka. Instead, the hosts were 'kind enough' to allow women to get by with *just* a head scarf. Interestingly, FIDE claims to be committed to 'tackling discrimination'. Here's the relevant part of their governing statutes (emphasis added):
Fide Statute 1.2

FIDE is concerned exclusively with chess activities. FIDE is democratically established and bases itself on the principles of equal rights of its members. FIDE is a non-profit making organisation. It rejects discriminatory treatment for national, political, racial, social or religious reasons or on account of gender. It observes strict neutrality in the internal affairs of the national chess federations.

FIDE events (competitions, congresses, meetings) may be hosted only by Federations where free access is generally assured to representatives of all Federations.

The General Assembly may take exceptions for reasons of state of war or severe violence between countries, only on a three quarter majority vote.
As of this writing, they haven't added a disclaimer to this statute that they're willing to ignore all of this assuming the hosts are willing to scratch out a check with enough zeros on the end.
Here are the odds for the 2018 Women's Chess Championship:
2018 WOMEN'S WORLD CHESS CHAMPIONSHIP PROPOSITION ODDS
TO WIN 2018 WOMEN'S WORLD CHESS CHAMPIONSHIP (MAY 2-19, 2018)
Tan Zhongyi: +150
Ju Wenjun: -180
RESULT OF 2018 WOMEN'S WORLD CHESS CHAMPIONSHIP AFTER 10 GAMES (BEFORE TIEBREAKERS)
Tan Zhongyi: +200
DRAW: +400
Ju Wenjun: -115
DOUBLE CHANCE RESULT OF 2018 WOMEN'S WORLD CHESS CHAMPIONSHIP AFTER 10 GAMES (BEFORE TIEBREAKERS)
Tan Zhongyi/Draw: -110
Tan Zhongi/Ju Wenjun: -600
Draw/Ju Wenjun: -250