10 Weirdest PED Cases in Sports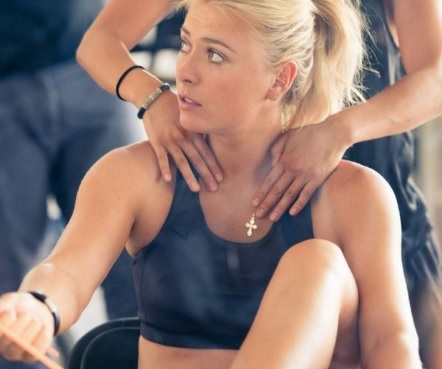 Back in 1963, the San Diego Chargers were coming off a very Cleveland Browns-like 4-10 record and looking to turn things around.
Coach Sid Gillman's answer was to start the Chargers' first weightlifting program, hire football's first-ever strength training coach, and, most importantly, give his players the steroid Dianabol at team breakfasts.
The end result was an 11-3 record and the AFL championship, with no PED suspensions whatsoever.
Professional sports are much different these days, and even a tainted GNC supplement can land you a big suspension.
Over the years, we've seen some very strange cases when it comes to performance-enhancing drugs (PEDs), as players try to find unique ways around the rules. Below you can see the weirdest of the weird when it comes to sports PED cases.
1. East German Athletes Undergo Sex Changes
Despite being a superpower in the Olympic Games, East Germany became a running joke for producing female athletes so hairy that they could be stunt doubles for Chewbacca.
Everybody knew that East Germans doped their athletes en route to over 500 Olympic medals between 1968 and 1988. But few knew the long-term consequences that these athletes would suffer.
A couple of examples:
-Shot putter Heidi Krieger literally changed from a woman to a man due to steroids.
-Weightlifter Roland Schmidt grew 36DDD breasts and stopped producing testosterone.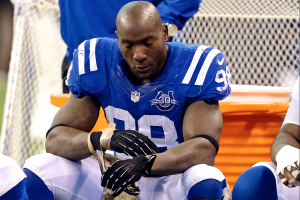 2. Colts' Robert Mathis Takes Female Fertility Drug
In 2013, Robert Mathis led the NFL in sacks with 19.5 – eight more than his previous career high. What's amazing about this is that the Indianapolis Colts linebacker was in his 11th season, a point where many players are getting around the house in motorized scooters.
During the 2014 offseason, Mathis produced a positive test for a female fertility drug called Clomid. This drug is often used after an anabolic steroid cycle to help athletes restore their natural hormone levels. Mathis claimed he was using Clomid to help him produce another child, but the NFL didn't buy it, handing him a 4-game suspension.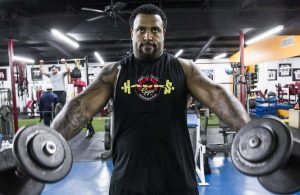 3. Texans' Duane Brown Almost Suspended for Eating Meat
PED standards get tougher and tougher in professional sports every year. But what almost happened to Houston Texas lineman Duane Brown in the 2016 offseason is ridiculous.
Brown, who'd already been suspended for four games due to a 2010 PED violation, tested positive for Clenbuterol, an asthma medication that doubles as a fat-burner. Facing a 10-game suspension for a second violation, Brown got good news when the NFLPA discovered that the culprit was tainted meat that he ate in Mexico.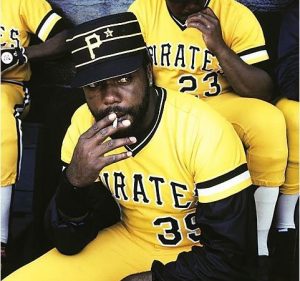 4. Dock Ellis Pitches a No-Hitter on LSD
Dock Ellis, who notably pitched for the New York Yankees and Pittsburgh Pirates in his 11-year career, admitted that he was never clean during his major league days.
But Ellis took this to a new level in 1970, when he pitched a no-hitter against the San Diego Padres while high on LSD. He threw about as wildly as a pro pitcher could during this game, but it somehow resulted in a no-hitter. Lucky for Ellis, the MLB was decades away from worrying about drug use.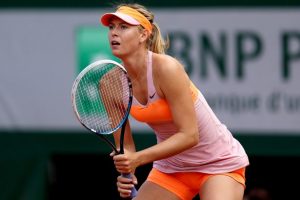 5. Maria Sharapova Takes Latvian Heart Drug
Up until 2016, Maria Sharapova had been known as the hot Russian tennis player who could actually win once and a while – basically the anti-Anna Kournikova.
Unfortunately, the 5-time Grand Slam champion will also be known for testing positive for meldonium, a Latvian heart drug that helps the body produce and use energy more efficiently. She originally received a 2-year ban from tennis, but this was later reduced to 15 months.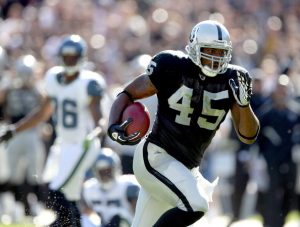 6. Raiders Marcel Reese Says His Body Created PED
Just after Christmas 2015, Oakland Raiders fullback Marcel Reese got a nasty present when he was slapped with a 4-game suspension for the banned dietary supplement methylhexaneamine.
This isn't unique because Toronto Blue Jays pitcher Marcus Stroman was suspended for 56 games for taking methylhexaneamine.
But Reece's explanation is what makes this story weird, saying that he took a legal plant extract called Umcka, and his body's chemical reaction turned it into methylhexaneamine. It sounds like a reasonable explanation, but FanSided's Jonathan George thinks that Reese was trying to game the system by taking a precursor to methylhexaneamine.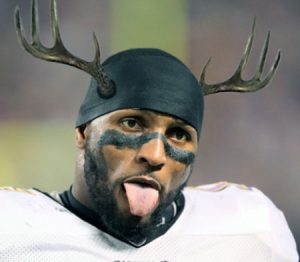 7. Ray Lewis Uses Deer Antler Spray
We start this with a caveat: deer antler spray isn't banned in sports…but it's just weird that somebody would take extract from deer antlers.
In 2013, it was reported that Lewis used deer antler spray to rapidly return from a torn triceps muscle. Lewis would help his Baltimore Ravens win the 2013 Super Bowl, but questions remained on the validity of deer antler spray, which contains traces of the banned IGF-1. Even today, athletes are still allowed to use this product.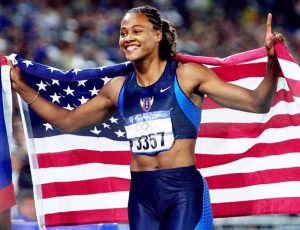 8. Marion Jones Goes to Prison
The 2000 Summer Olympics will forever be known as the stage where Marion Jones became a star. But her stardom began to unravel years later, when she was linked to sprinter boyfriend Tim Montgomery, who was tied up in the BALCO Scandal.
Jones denied taking PEDs on the stand, but later admitted using steroids supplied by BALCO. She spent 6 months in prison as a result of her perjury and was stripped of her 5 Olympic medals.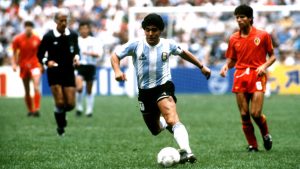 9. Diego Maradona Banned for Nose Candy, Stimulants
Argentine's Diego Maradona is one of the greatest football (soccer) players in history, leading his country to the 1986 World Cup title. Unfortunately, he also had a Scarface-level coke problem and was suspended for 15 months in Italy in 1991.
Three years later, Maradona failed drug tests for Ephedrine, a blood pressure medication that also causes weight loss. FIFA banned him, and Maradona ended his international playing career after this.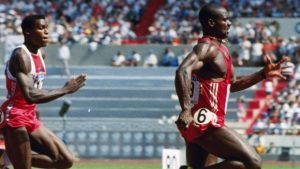 10. Everybody at 1988 Olympics Uses Steroids
Okay…maybe not every athletes who participated in the 1988 Seoul Olympics was juicing. But this is where Canadian sprinter Ben Johnson tested positive for stanozolol (Winstrol) and was stripped of his gold medal and world-record 100m time of 9.79 seconds.
Multiple runners in Seoul's 100m, including Carl Lewis, who received the gold after Johnson's ban, also failed drug tests. So it's little wonder why Johnson is still bitter over the race and how other runners like Lewis weren't punished.