10 Times Tom Brady Wasn't the GOAT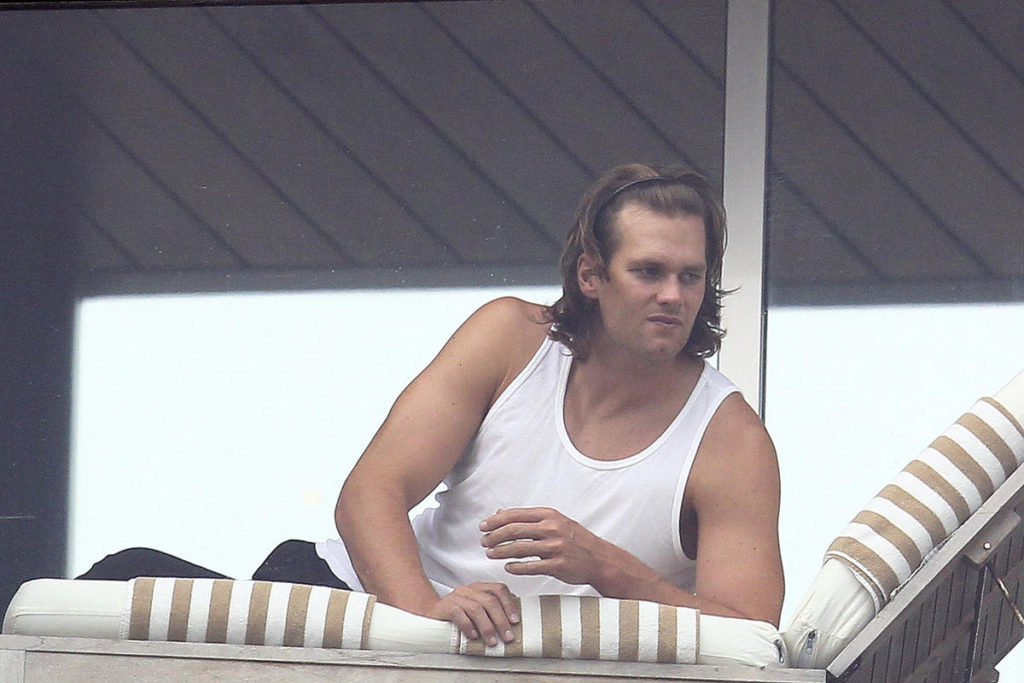 Thanks to his recent 34-28 victory over the Atlanta Falcons in Super Bowl LI, Tom Brady now has five Super Bowl rings – a record for any player.
His latest win will go down as the best, given that Brady and the New England Patriots erased a 28-3 deficit to stage the biggest-ever Super Bowl comeback.
Considering his career exploits, it's little surprise that Brady is being mentioned as the NFL's all-time GOAT here, here, and here. He's also being called the GOAT in any sport here and here.
But despite how great No. 12 is, there have been plenty of times when he hasn't been so hot, including the 10 instances below.
1. When Brady was Drafted in the Sixth Round…then Later Cried About It
When looking at Brady's accomplishments, it's incredible that he was only drafted in the sixth round with the 199th overall pick.
Compared to other future Super Bowl champion quarterbacks, he had an unremarkable college career that saw him split time with fellow Michigan QB Drew Henson his senior year.
But coach Bill Belichick knew he had something special in Brady and decided to keep four quarterbacks on the roster his rookie year. Brady's second season saw him take over for an injured Drew Bledsoe and never look back.
Not to make fun of the guy for caring so much, but Brady can be seen crying about the draft drama below.
2. Deflategate
Scandal arose when Brady was accused of having a team equipment manager deflate balls to his liking for the 2014-15 AFC Championship game.
Judge Richard M. Berman initially vacated a four-game suspension handed down by the NFL. But in 2016, the NFL appealed and won when a three-judge panel ruled in their favor.
Brady eventually accepted the decision and chose not to fight it any longer, serving a 4-game suspension at the beginning of 2016. Despite him missing four games, New England still earned the AFC's top seed and won Super Bowl LI.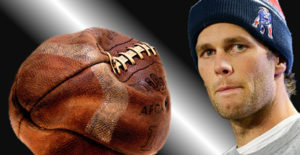 3. A 2003 Road Game Against Buffalo
Brady and the Patriots have long tormented the Buffalo Bills and the rest of the AFC East, winning 14 division titles in his 17-year career. But as a 2003 game in Buffalo proved, Brady can be human.
Not only did he throw four interceptions, but the team lost 31-0, which is the worst pummeling of Brady's career. If there's some solace here – and there definitely is – New England would finish up 14-2 and win another Super Bowl title.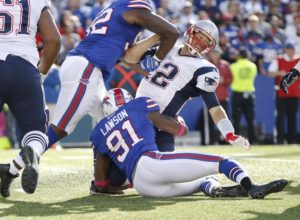 4. When the GOAT Held a Goat
I have no idea what this modeling shot gone wrong is about. But something with Brady doing a farm photo shoot just looks weird. A close runner-up is the fetish/dog-attack photo shoot with a doberman pinscher.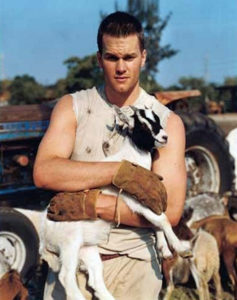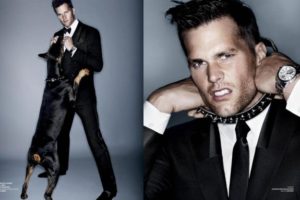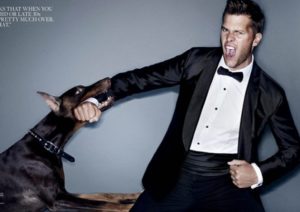 5. The 2006 Season vs. the Indianapolis Colts
Many believe that Brady has now surpassed Peyton Manning and everybody else in the conversation for the NFL's GOAT. But Manning got the better of Brady twice during the Colts' 2006 championship season.
The first was a 27-20 win over New England, where Brady threw four interceptions. The second was a 34-30 victory in the AFC Championship game.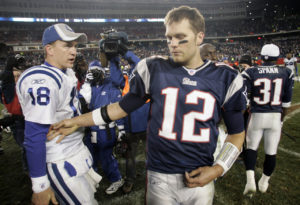 6. Several Times in Patriots' Practices
The nice thing about Belichick – a fellow 5-time Super Bowl champion – is he doesn't show favorites, even if your name is Tom Brady. As ESPN explains, Bellchick has chewed Brady out in practice many times.
Former teammate Kevin Faulk recalled the following: "I loved when Bill would yell at Tom Brady and say, 'Hey, Tom, I could go get the quarterback at Foxborough High to do it better than that.'"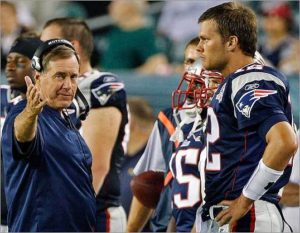 7. Tom Brady Dancing at a Carnival
Brady doesn't do much to break the stereotype about white men dancing. The following video is so bad that the second clip could be considered him redeeming himself.
8. 2009 Playoff Game Against Baltimore
As far as New England's standards go, the 2009 season was a total wash. They barely won the AFC East with a 10-6 record, then bowed out to Baltimore 33-14 in the Wild Card round.
Not only was it the worst playoff loss of Brady's career, but it's also just the second time he's went winless when making the postseason.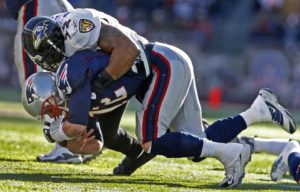 9. When Brady Looked Like a Girl Going Down the Water Slide
For a guy who's used to being pursued by 300-pound linemen, you'd think Brady would look a little more manly going down a water slide.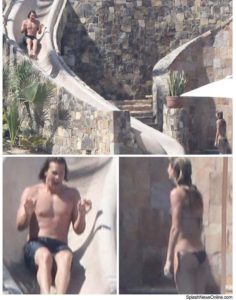 10. When New England Lost the 2007 Super Bowl
After becoming the first team to go 18-0 in the NFL's expanded schedule, New England was pursuing greatness in the 2007 season. The only trouble is that they ran into a hot New York Giants team led by Eli Manning in Super Bowl XLII.
Brady played decent, completing 29 of 48 passes for 266 yards and one touchdown. But they couldn't move the ball enough in a 17-14 loss, just missing out on perfection.