10 Times Jurgen Klinsmann Screwed Up as US Coach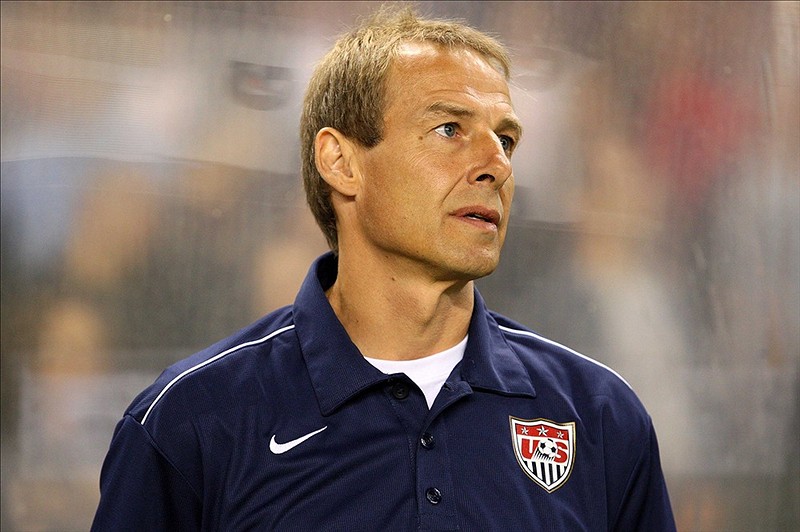 The US Men's National Team has had a rough go of things in World Cup qualifying matches.
They lost 2-1 to Mexico and 4-0 to Costa Rica this month, meaning they'll have to do some serious winning to earn a spot in Russia's 2018 World Cup.
As a result of his poor job performance, head coach Jurgen Klinsmann has been fired.
While he led US soccer to a strong 2014 World Cup Round of 16 performance, the USMNT isn't in the same position that it was two years ago.
Now that Klinsmann has officially been fired, let's look at 10 haunting mistakes that hastened his departure.
1. Bashing the MLS and Its Level of Competition
Any fan knows that Major League Soccer isn't exactly the English Premier League or Spanish La Liga, but Klinsmann makes the MLS sound like some half-baked, recreational adult league.
In 2014, he questioned whether US stars Clint Dempsey and Michael Bradley could maintain their skill level while playing in the MLS.
This convinced some top MLS players that it's not worth pursuing a spot on the USMNT, given Klinsmann's comments and favoritism towards Europeans who defect to America.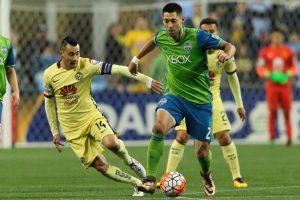 2. Trying a 3-5-2 Formation Against Mexico
Most would agree that a huge match against your rivals isn't the time to try a brand-new formation. But don't tell this to Klinsmann, who used a 3-5-2 formation against Mexico last week.
Klinsmann thought this formation would allow 18-year-old Christian Pulisic to excel at attacking midfielder. The only problem is that Pulisic hadn't played central midfield since he was 15.
The team was badly outplayed in the first half and abandoned their 3-5-2 formation. But it was too late as Mexico won their first game in Columbus, Ohio in the last five tries.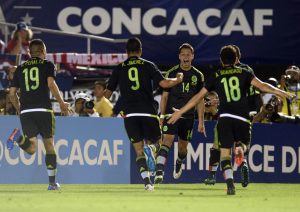 3. Bashing US Fans After a 4-0 Loss to Costa Rica
Rather than accept criticism for his team's embarrassing 4-0 loss to Costa Rica, Klinsmann was quick to deflect fans' anger.
"I'm not afraid," Klinsmann told the New York Times regarding American fans' criticism. "What you need to do is stick to the facts. Soccer is emotional, and a lot of people make conclusions without knowing anything about the inside of the team or the sport.
"I still believe we will get the points we need to qualify, and I am even confident we could win the group. The fact is, we lost two games. There is a lot of talk from people who don't understand soccer or the team."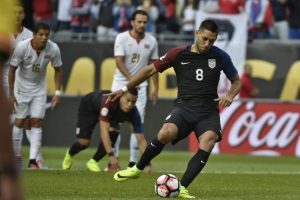 4. Being Both the Coach and Technical Director
While Klinsmann is a qualified coach who oftentimes gets the most out of players, he shouldn't have been both the coach and technical director.
The problem here is that the director needs to ensure that the youth develops and the program is headed in the right direction. The coach needs to take the current talent and mold it into a successful unit.
A select few could do this on the world's biggest soccer stage. But Klinsmann struggled to blend the two jobs, especially with the insulting way that he speaks of the MLS.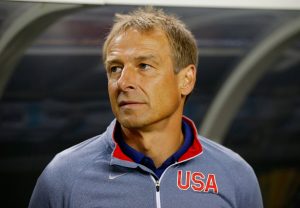 5. Puzzling Caps with Older Players
When the USMNT played Argentina in the semifinals of the Copa America Centenario in June, Klinsmann made a surprising addition to the starting lineup – Chris Wondolowski.
The forward is best remembered for missing an easy shot against Belgium in the World Cup.
This is forgivable, but Wondolowski is a 33-year-old MLS player who's now on the downside of his career. And capping older players like this is part of what made Klinsmann a failure as a dual director and coach.
6. Failing to Initiate Change After Bob Bradley
While Bob Bradley had some highs during his 5-year stint as the USMNT coach, he also saw some lows that got him fired.
It was hoped that Klinsmann would breath new life into the program when he was hired in 2011. But after several years, the team doesn't look much different than Bradley's team.
It still uses a 4-4-2 formation with deep-playing midfielders that anchor a defensive team focused on stopping goals, then pushing for counters. The formula worked against superior 2014 World Cup talent, but it hasn't provided many results since.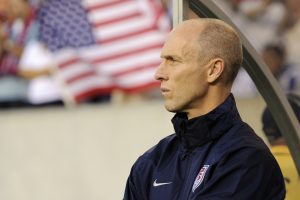 7. Butting Heads with the Technical Director "Help"
According to Sports Illustrated, Klinsmann didn't have as much say in the technical director position as he once did prior to being fired.
Jay Berhalter, US Soccer's chief commercial director, has been handling day-to-day responsibilities that go with the technical director job.
Last year, Berhalter called a meeting in Chicago and didn't invite Klinsmann. Insiders described the situation as a "power struggle" and "not good." Obviously this held some weight since Klinsmann is now looking for a job.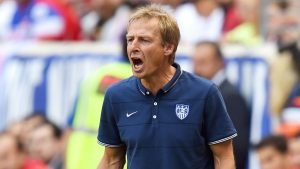 8. Using Jermaine Jones as a Center Back
Klinsmann will never be accused of being the greatest tactician in soccer history. And he proved so by putting Jermaine Jones at center back against Honduras.
Normally an attacking midfielder, Jones was a disaster on defense and couldn't stop from incessant fouls and damn near injuring every opponent who came in his area.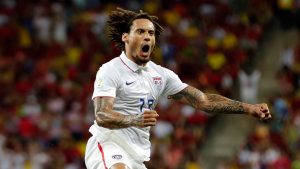 9. Using DeAndre Yedlin at Winger
It makes sense to put DeAndre Yedlin at winger since it's a position where you want lots of speed. And Yedlin is one of the fastest soccer players on the planet.
The only problem is that he's been playing right back most of his young professional career, including with the Seattle Sounders, Sunderland, and Tottenham Hotspur.
With just four USMNT assists in two-plus years at winger, it's clear that the idea was a bad one.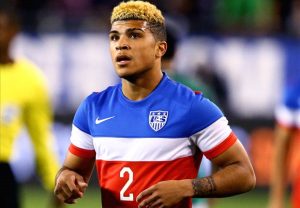 10. Putting the Blame on Players
Ever since coming aboard the US program, Klinsmann has been quick to criticize his players while making himself seem like an untouchable soccer god.
One notable time that this happened was in March 2016, following America's first loss to Guatemala since the 1980s. Once again, Klinsmann took this opportunity to place all the blame on his players.
"Too many mistakes, especially in the first half hour," he said. "On international level you cannot make the mistakes that led to the two goals. You simply cannot allow that."