10 Reasons why the 2017 Cubs Suck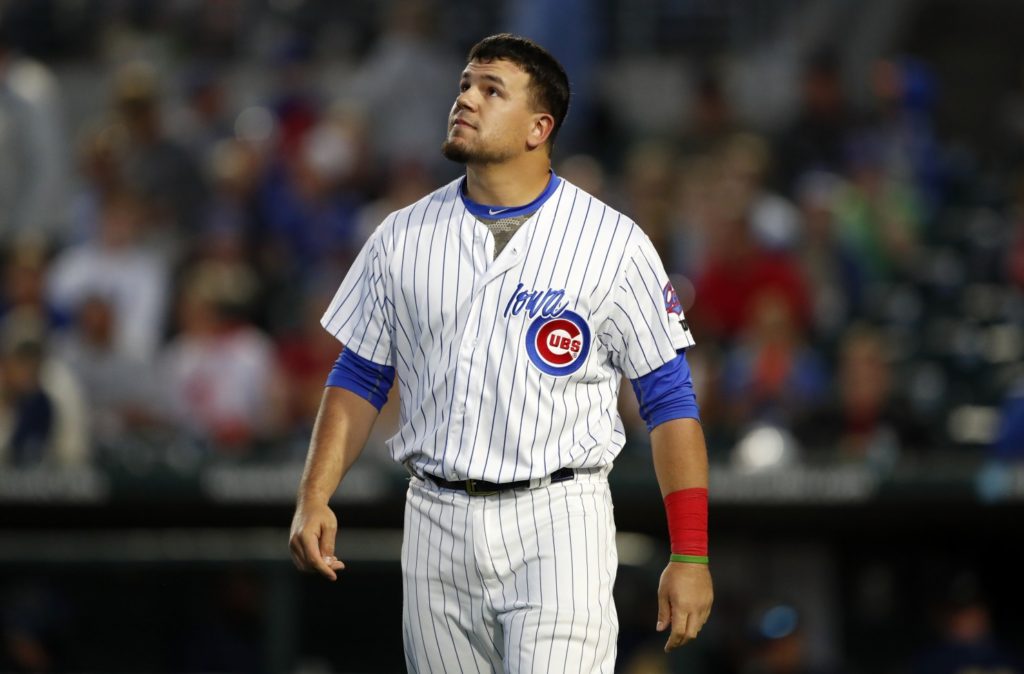 Following a 103-win season and World Series victory, the Chicago Cubs were everybody's favorite in 2017.
And why not? The same championship core is back this season, including a pitching staff that shut opponents down.
Unfortunately for Chicago, 2017 has been a nightmare.
The Cubs (46-45) are several games behind the Milwaukee Brewers (52-43) in the NL Central. And they're not even qualified for a Wild Card spot over halfway through the season.
So what's the problem? We'll give you 10 reasons why they suck below.
1. Jon Lester hasn't been an Ace
Jon Lester was everything you could ask for from a staff ace last season.
He boasted a 2.44 ERA, which was second in the league behind teammate Kyle Hendricks. Lester also got W's, as evidenced by his 19-5 record.
He was so good that people thought he should've started Game 7 of the World Series, shortly after he won Game 5.
Fast-forward to now, and Lester is pretty average. The 33-year-old has a 4.25 ERA and is only 5-6.
This might be a staff ace for the Cincinnati Reds. But it doesn't cut it for the world-champion Cubs.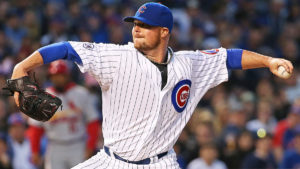 2. Jake Arrieta is Aging Quickly
Jake Arrieta is only two years removed from his Cy Young season. But he might as well be 10 years removed.
The 31-year-old is throwing with less velocity this season. And his ERA (4.17) is showing it.
With free agency looming, it's hard to see the Cubs ponying up serious money for a guy who's already on the descent.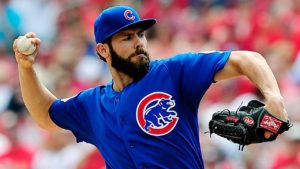 3. Kyle Schwarber has been Terrible
Let's not make this an all-out attack on Chicago's pitching. After all, their batting hasn't been great either.
Exhibit A: Kyle Schwarber.
This linebacker lookalike is built for power. And so far, Schwarber has been decent in this department (14 homers).
But a lot of good above-average power does you when your batting average is .177.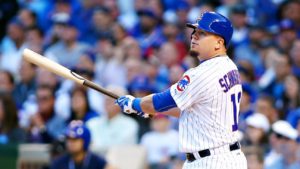 4. Addison Russell is also Hitting Poorly
Addison Russell has never been known for his hitting. But he's now batting a career-low .230. He's also toting a lowly .301 on-base percentage.
This would be okay if Russell was batting seventh or later. But he's hitting fifth in the order.
Russell and Schwarber are a large part of what's holding back a lineup that includes stalwarts Kris Bryant and Anthony Rizzo.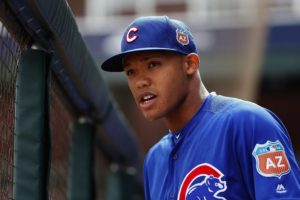 5. Kyle Hendricks is another Struggling Pitcher
Kyle Hendricks was as much a part of the Cubs' success last season as Lester and Arrieta.
He led the league with a  2.13 ERA and served up the big Game 7 win against the Cleveland Indians.
But like Lester and Arrieta, Hendricks has been very mediocre with a 4.09 ERA and a 4-3 record.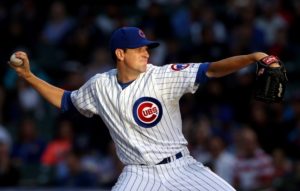 6. Locker Room Drama
We're not saying that the Chicago Cubs have become a soap opera. But the recent Miguel Montero drama was definitely a black eye.
Montero blamed Arrieta's slow delivery for the Washington Nationals' 7 stolen bases. The catcher was promptly reassigned, then shipped off to Toronto afterward.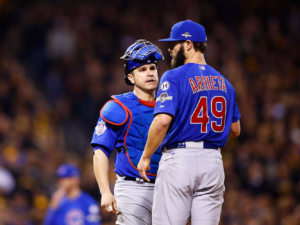 7. Jose Quintana Expected to Help Turn Things Around
Jose Quintana is a solid pitcher with a career-3.50 ERA. But the recent Quintana trade isn't going to fix a pitching staff that's played poorly from top to bottom.
Even Quintana himself is having a down season. The former White Sox hurler has a 4.49 ERA with a 5-8 record in 2017.
Maybe he'll turn things around. But this doesn't look like an earth-shattering trade.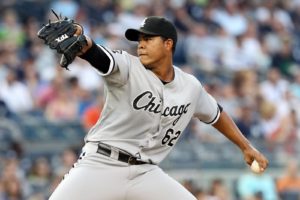 8. John Lackey Needs to Retire…or at Least Go to the Bullpen
John Lackey has had a fine career that saw him peak in his mid-30s – a point when few pitchers are even still around.
But we emphasize the "peak" part because Lackey is well over the hill now.
The 38-year-old is 5-9 with a 5.20 ERA. He's also given up 24 home runs, which is the most in the National League.
It's time for the Cubs to say thanks for last year's 3.35 ERA, but we need you to go to the bullpen.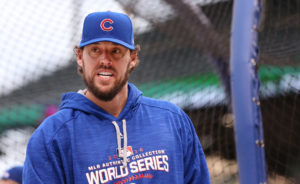 9. Cubs still haven't Landed Sonny Gray
One player who could definitely help Chicago's struggling rotation is Sonny Gray.
Not only is he younger (27) than most of Chicago's pitchers, but he also has good numbers (3.72 ERA).
Chicago is very interested in Gray. But they've yet to land him in a trade.
10. From World Series Curse to Hangover
Even if Chicago misses the playoffs, fans can forgive them. After all, this unit ended 107 years without a World Series title.
But ending the curse seems to have turned into a massive World Series hangover.
There's no way Chicago will reach their 103-win total from last year. And the way it's going, they could very well be the sixth straight World Series champion to miss the postseason.