10 Reasons why Bulls Got Fleeced in Jimmy Butler Trade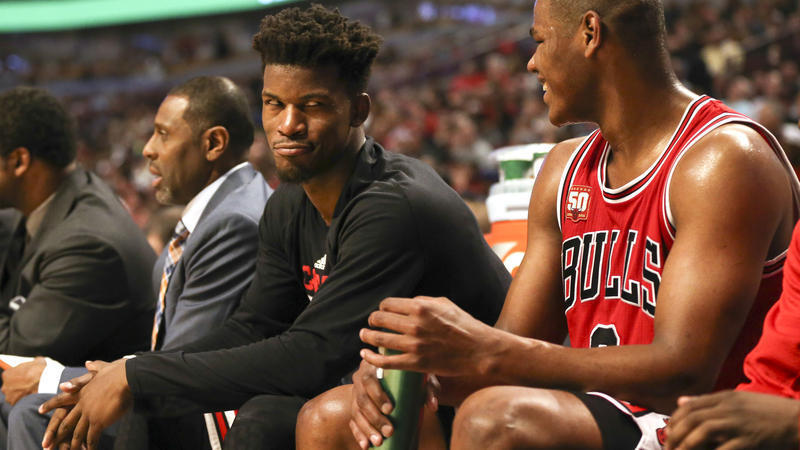 For years, Chicago Bulls fans have been saying that Gar Forman, their GM, and John Paxson, VP of Basketball Operations, need fired.
But Chicago hasn't fired them yet, allowing the GarPax brain trust to make one more terrible deal – trading star guard Jimmy Butler to the Minnesota Timberwolves for Kris Dunn, Zach LaVine, and the No. 7 pick (pick swap for Bulls' No. 16).
Just how bad did the Bulls get fleeced by former coach Tom Thibodeau (now Minnesota GM/coach)?
Find out as we look at 10 reasons why Chicago was on the losing end.
1. Chicago Got Less Value from Butler than they could've Last Year 
It's no surprise that Butler was traded. After all, he's been at the center of trade rumors for the past year. But Chicago could've gotten more value from this deal in 2016 than they did in this summer.
Sure, Butler put up better numbers in the 2016-17 campaign. But they weren't markedly better than what he did in 2015 and '16. Plus, the 6'7″ wing is down to 2 years left on his contract.
On paper, the LaVine/Dunn/Markkanen haul doesn't seem bad, considering that the team wanted to part with Butler and undertake a full rebuild. But as we'll keep discussing, it's still not a great return.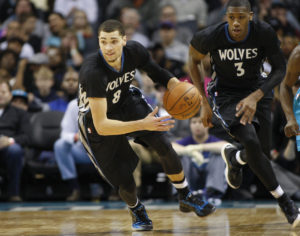 2. Dunn was a Terrible Rookie & He's 23
When Minnesota took Kris Dunn fifth overall last summer, part of his luster was supposed to be that he wouldn't take long to adjust.
After all, he's a 23-year-old rookie who got plenty of college seasoning at Providence. But the numbers suggest otherwise…
Dunn averaged 3.8 PPG, 2.4 APG, and 2.1 RPG in 17.1 minutes. Okay, not great, but not the worst ever.
However, where Dunn really struggled was his shooting, posting FG/3P/FT lines of .337/.288/.610.
Going further, his 43% true shooting percentage is a full 10 percentage points behind the NBA average.
We could put up with this if Dunn were 19 or even 20. But he was 22/23 last season, which doesn't show much promise for the future.
That said, is Dunn going to be yet another failed Chicago point guard experiment?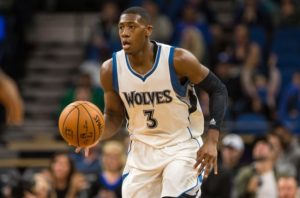 3. LaVine is an Athlete Coming off an ACL Tear
Better known for his dunks than on-court play entering last year, Zach LaVine took a huge step forward. He averaged 18.9 PPG and shot a solid 38.7% from the three-point line.
But then the combo guard tore his ACL in February and has been rehabbing ever since.
Odds are that LaVine comes back and remains a productive player. But chances are that he also doesn't have quite the same explosiveness.
Combining Dunn with an injured LaVine, it's hard to tell what the centerpiece of the trade was in Chicago's case.
4. Chicago Never Worked Out Markkanen
Lauri Markkanen, a 7-footer out of Finland, put up solid stats at Arizona. The 20-year-old averaged 15.6 PPG, 7.2 RPG, and shot a respectable 42.3% from beyond the arc.
Markkanen projects to fit into the modern NBA, where centers play more when they can shoot.
But on the other hand, the Bulls don't know this first-hand. After all, they didn't even bring the Finn in for a workout or bother interviewing him prior to the draft.
Sure, you can watch video and talk with other scouts. But this is a mid-level lottery pick – not the 58th pick in the second round.
The fact that Chicago took a player whom they have no first-hand knowledge of this high could blow up in their face.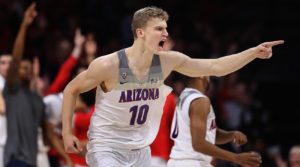 5. Bulls Settled for the 7th Pick
The 2017 NBA Draft class projects to be one of the most-talented that we've seen in a while. And Chicago was hoping to move into the top 5 range.
They famously struck out by trying to trade Butler to Philadelphia for the No. 3 pick. They weren't able to work anything with other top-5 teams either.
This makes the Markkanen pick look even worse because they settled for a mid-lottery selection.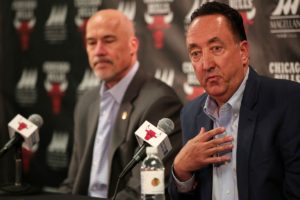 6. Chicago Missed their Point Guard of the Future
Continuing on the last point, the Bulls have desperately sought some young player to run the point for them.
Last season, they tried Michael Carter-Williams, Cameron Payne, Isaiah Canaan, and Jerian Grant – with none showing franchise potential.
This year's draft featured elite point guard prospects Markelle Fultz (No. 1), Lonzo Ball (No. 2), and De'Aaron Fox (No. 6).
Chicago could've even gone with NC State Dennis Smith (No. 9). But maybe this is another situation where they didn't work him out or interview him prior to the draft (of course, that doesn't seem to stop them).
Long story short, this adds more salt to the wound of settling for the seventh overall pick.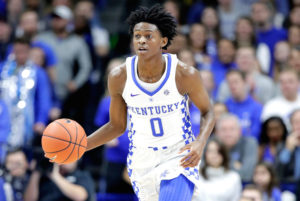 7. They Still Have Wade
When Dwyane Wade opted into his $23.8 million deal and famously cited "24 million reasons," it looked like Chicago might actually make another run at being half-good. But then they traded Butler shortly thereafter.
This means that they need to get rid of Wade and his massive payday at some point. Either that…or have him take minutes from the developing LaVine and Denzel Valentine.
Chicago is likely looking at a buyout in the $15-$20 million range this year.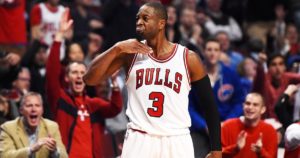 8. Without Butler, the Bulls are Terrible
In the 6 regular season games that Jimmy Butler missed last year, Chicago was 1-5 with a 28-point loss to Minnesota and a 15-point loss to the New York Knicks.
If the Bulls don't pick up Rajon Rondo's option and eventually buy out Wade, we're looking at a bottom-3 team next season.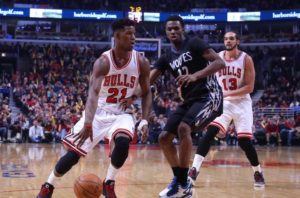 9. Fred Hoiberg May Jump Ship or be Fired
It's not like Fred Hoiberg has been outstanding in his two seasons of NBA work. His greatest accomplishment was guiding Chicago to a 41-41 record last season and losing to Boston in the first round.
But dumping your best player and losing your coach afterward is not a good way to go.
The Ohio State job rumors proved untrue, but it's hard to see why Hoiberg would stick around much longer after his first two lackluster seasons.
Even if he doesn't leave, Chicago may be so bad this season that they just can Hoiberg.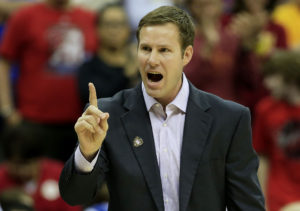 10. This Trade Exposed More Incompetence in Chicago's Front Office
As mentioned before, GarPax have already been taking lots of heat for their years of dis-service. The Butler trade only makes them look worse and will have every GM salivating every time they get a call from Paxson and Forman.