Who Will Win 'Game of Thrones' Betting Odds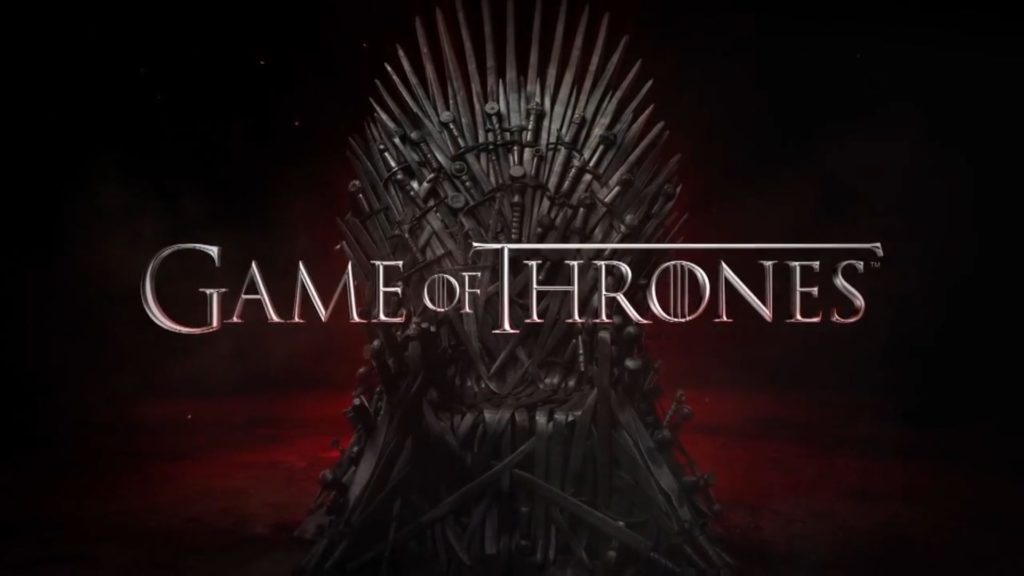 –With a huge international following HBO's 'Game of Thrones' is likely the most popular TV show in the world.
–Season 7 will premiere on Sunday, July 16, 2017.
–Season 7 will consist of only 7 episodes. Previous seasons have had ten episodes.
In a television broadcasting landscape that has been transformed by the digital revolution 'Game of Thrones' is an almost nonexistent quantity–legitimate 'must see TV'. In that sense it may be the end of an era–Time Magazine called it the 'last consensus show on television' following the Season 6 finale. Even if you don't watch the show you're probably aware that Season 7 of the massive HBO hit series will premiere on Sunday, July 16. 'GoT' became the most popular show in HBO history back in 2014 and has since left the viewership of the previous leader–'The Sopranos' dead and buried in a New Jersey landfill. The 2016 season saw a total US viewership in excess of 23 million and there's every reason to think the highly anticipated Season 7 will shatter that mark. After the many 'alternate methods' of watching the show are factored in the actual US viewership might be close to 50 million viewers. That doesn't even consider the show's unprecedented international popularity. The accuracy of viewership metrics vary greatly from country to country but what *is* known is that GoT airs in approximately 170 countries. A recent Time Magazine cover story called it 'the most popular television show in the world' and there's little basis by which to refute that as mere hyperbole.
'GAME OF THRONES' COMPLEXITY MAKES IT A GREAT TOPIC FOR SPECULATION
In many ways, it's massive popularity is a surprise. Famous (or infamous) for it's huge cast and complex plotlines, it contradicts the conventional wisdom that the only way to find a huge television audience is by racing to the bottom and finding the 'lowest common denominator'. Then again, HBO was disrupting the legacy analog broadcast industry years before anyone had a clue what the concept of 'disruption' means. Ironically, HBO is now the incumbent industry giant that is the primary target of a new era of digital content distribution. There's a big difference between HBO's long term prognosis and the legacy TV networks–it's done an excellent job remaining relevant in the radically transformed broadcasting landscape. In fact, you can make a compelling case that they *became* the 'pound for pound' champion of television broadcasting by leveraging the by products of the digital revolution. With extremely high quality program and an understanding of how media consumption behavior is changing there's nothing to suggest that HBO won't maintain a dominant leadership position in broadcasting and entertainment for the foreseeable future. Meanwhile, the traditional 'Big 3' television oligarchy of CBS, NBC and ABC are to the entertainment industry what Sears and K-Mart are to retailing–an outmoded relic of another era trying desperately to survive in a world they no longer recognize and understand, let alone control.
That's why just about every website has been featuring 'Game of Thrones' recaps and previews along with plenty of ersatz 'spoilers'. The complexity of the show makes it a natural for discussion, theorizing and speculation among it's passionate fanbase. It also makes it a natural for our favorite form of 'speculation' here at Sports Betting Experts. This will be the first of a series of articles featuring proposition betting odds on Season 7 of 'Game of Thrones'. We'll get things started with what has become the most common 'GoT' betting market at bookmakers in Europe–who will emerge victorious and sit on the 'Iron Throne' at the end of the series. Check back often all the way up to Sunday's Season 7 premiere for the widest variety of 'Game of Thrones' betting odds you'll find anywhere in the world.
GAME OF THRONES SERIES PROPOSITION BETTING ODDS
To Rule Westeros at end of series?
Daenerys Targaryen: +350
Jon Snow: +500
Sansa Stark: +750
Tyrion Lannister: +1250
Arya Stark: +1250
Petyr Baelish: +1250
Cersei Lannister: +1750
Gendry: +1750
The Night King: +1750
Any Child of John Snow: +2100
Bran Stark: +2100
Jaime Lannister: +2100
Prince Aegon Targaryen: +2750
Euron Greyjoy: +3500
Lord Varys: +3500
Jaquen Hghar: +5000
Davos Seaworth: +5000
Any Sand Snake: +5000
Yara Greyjoy: +5000
Stannis Baratheon: +5000
Theon Greyjoy: +7500
Samwell Tarly: +7500
Brienne of Tarth: +10000
Bronn: +10000
Field (Any character not listed): +10000
Victarion Greyjoy: +15000
Eddison Tollett: +17500