Top 10 Moments from Houston Rockets GM Daryl Morey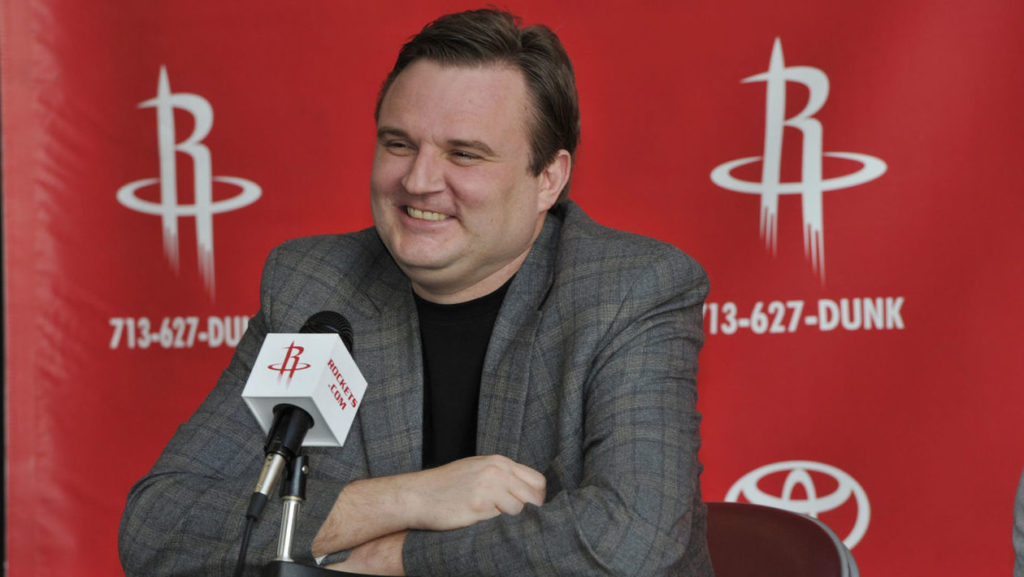 General managers of sports teams don't normally grab many headlines. But Houston Rockets GM Daryl Morey is an exception thanks to his heavy analytics-based approach and public statements.
It also doesn't hurt that the Rockets have experienced a resurgence thanks to Morey's moneyball style of management, and philosophy that three-pointers are statistically better than two's.
All of this has led to Morey getting more press than ever before, giving him an avenue to create some very memorable moments. Let's look at 10 of these moments below.
1. Public Campaign for Harden as MVP
Morey hasn't been shy about endorsing his own team's best player for MVP. It's a neck-and-neck race between Oklahoma City Thunder guard Russell Westbrook and Rockets guard James Harden.
Morey believes that team records should play a bigger factor than somebody averaging a triple-double, like Westbrook has done.
AAU…All-Star game…Draft Lottery…2017 MVP race. Basketball is losing its focus on winning

— Daryl Morey (@dmorey) April 8, 2017
And the #1 player on this list has the 3rd best record in the NBA https://t.co/XqtOxIgzUm

— Daryl Morey (@dmorey) April 8, 2017
More context: '62 MVP #1 Bill Russell (60 Wins-20 Losses),#2 Wilt Chamberlain (49 W-31 L), #3 Oscar Robertson (43 W-37 L, avg triple double) https://t.co/2wRKI4JfFT

— Daryl Morey (@dmorey) April 9, 2017
.@JHarden13 should be more clutch in these Ws: Rockets 128-Nuggets 110, Rockets 111-Jazz 102, Rockets 109-Mavericks 87,Rockets 128-Magic 104

— Daryl Morey (@dmorey) April 10, 2017
2. Barkley on Morey: "Never Got the Girl in High School"
Not a fan of Charles Barkley's TNT commentary, Morey ripped Sir Charles with the following during the 2016 NBA season:
"Best part of being at a TNT game live is it is easy to avoid Charles spewing misinformed biased vitriol disguised as entertainment."
This comment didn't escape Barkley, who fired back the following:
"I'm not worried about Daryl Morey. He's one of these idiots who believes in analytics. He went out and got James Harden, got Dwight Howard, you gonna tell me that's analytics. Then he went out and got Trevor Ariza, then he went out and got Josh Smith. I've always believed analytics is crap. You know I never mention the Rockets as a legitimate contender cause they're not. And I wouldn't know Daryl Morey if he walked in this room right now."
During the discussion, Barkley added:
"Analytics don't work at all. It's just some crap that some people who are really smart made up to get in the game cause they had no talent. Because they had no talent to play, so smart guys want to fit in, so they made up a term called analytics … The NBA is about talent. All these guys who run these organizations, who talk about analytics, they have one thing in common: they a bunch of guys who ain't never played the game, and they never got the girls in high school, and they just wanna get in the game."
3. Morey Dismisses Westbrook's Triple-Down Chase
Morey's MVP campaign for Harden got a little aggressive, especially when he dissed Westbrook. Aside from the thinly veiled tweets in the first point we discussed, Morey also mentioned how we shouldn't follow some "random number combo" with regard to the MVP race.
Given that this tweet came in mid-March, you can see that Morey started his campaigning early on.
If we might make someone MVP because they have hit a random combo of numbers then why not this random combo? https://t.co/HnAEvNHTfo

— Daryl Morey (@dmorey) March 18, 2017
4. Trade for James Harden
In the fall of 2012, Morey made the biggest move of his Rockets career by trading for then-Oklahoma City guard James Harden.
The move didn't send shockwaves at the time because Harden's best scoring average with the Thunder was 16.8 PPG. But he quickly became the team's superstar and is now a triple-double machine.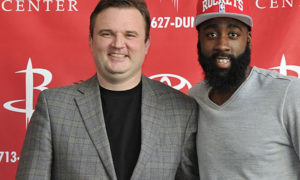 5. Morey Says NBA Schedule should Follow NFL's Lead
Many think that an 82-game regular season schedule is excessive for NBA teams. Morey is one of these people, and he doesn't buy the argument that teams will make less money with fewer games.
"The idea that the NFL would make more money with 82 games is absurd," Morey told ESPN's Tom Haberstroh. "Shorter schedule increases the importance of each game, which drives TV ratings, which drives the lion's share of money for most top pro leagues."
6. Morey Writes Musical Called "Small Ball"
First we have Morey becoming the NBA's king of analytics, then building a fringe championship contender Rockets club. And now….he writes musicals!?
From the Houston Chronicle's Hunter Atkins, we know that Morey has written a musical called "Small Ball." Here's an excerpt from Atkins' article:
"He has collaborated with playwright Mickle Maher on a treatment for a musical he titled "Small Ball."
The premise: The people of Lilliput, a fictional island nation that appears in the 1726 novel "Gulliver's Travels," want to join an international basketball league. But to be competitive enough for that, they import "Michael Jordan," a man who turns out not to be the NBA Hall-of-Famer but happens to have the same name.
"This merger of his life passions is not a pipe dream. Morey said the show will debut in Houston within 18 months.
"It's definitely happening," he said.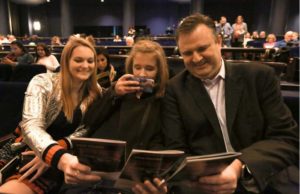 7. Morey in Book called "Undoing Project"
Given that Morey used moneyball to construct the Rockets' roster, it's little surprised that Moneyball author Michael Lewis created several excerpts about Morey in the Undoing Project.
Lewis' latest book looks at human decision making, and how to make good choices by not relying on association or bias. Morey's interesting decision-making process is mentioned several times in the Undoing Project.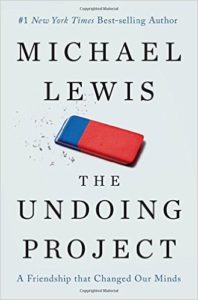 8. Being Dubbed the Nerd King
In a Slate story about Morey's decision-making abilities, he was dubbed the NBA's "Nerd King." The lengthy articles goes into some of the many prospects that Morey has interviewed while trying to find the perfect players for his roster.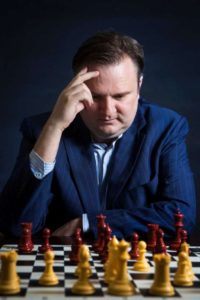 9. Morey Says eSports are like 1950's Basketball
For some reason, Morey has become an unofficial spokesperson of eSports. In fact, he was featured in an ESPN article discussing video game sports at length.
"I think it's [eSports] the 1950s basketball right now, where there's that kind of opportunity," Morey said.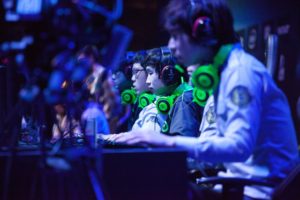 10. Admits He and other NBA GMs Overlooked Jeremy Lin because He's Asian
One excerpt from the Undoing Project book we covers Morey's thoughts on point guard Jeremy Lin.
Specifically, he admits that he and other NBA GMs stereotyped Lin as not being athletic because he's Asian. Here's an excerpt from the book:
"He lit up our model," said Morey. "Our model said take him with, like, the 15th pick in the draft." The objective measurement of Jeremy Lin didn't square with what the experts saw when they watched him play; a not terribly athletic Asian kid. Morey hadn't completely trusted his model – and so had chickened out and not drafted Lin. A year after the Houston Rockets failed to draft Jeremy Lin, they began to measure the speed of a player's first two steps: Jeremy Lin had the quickest first move of any player measured. He was explosive and was able to change direction far more quickly than most NBA players. "He's incredibly athletic," said Morey. "But the reality is that every **** person, including me, thought he was unathletic. And I can't think of any reason for it other than he was Asian."