Tigers, Rays Face Off in Evenly Contested Series Opener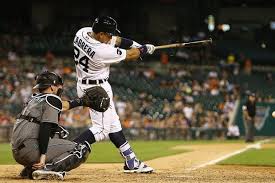 Both the Tampa Bay Rays and Detroit Tigers have not been particularly bad so far this season, but neither team has been objectively good either. Both sides find themselves sitting 3rd in their respective division, and both are fringe playoff contenders. When the two meet in Detroit on Thursday night, two veterans will face off on the mound, but one will find himself in much better form than his opponent.
As for how these two teams' recent form has been, it is a contrasting tale. On one side of the ball, you have the Rays, who have won 6 of their last 8 games and are keeping pace with the 2nd place Red Sox. At the other end of the spectrum, however, there is Detroit (-143), who have lost 6 of their last 8 but are still managing to keep pace in a particularly weak AL Central. This series is pivotal for both teams, and both will be hoping to get off to a solid start Thursday night.
Verlander Out of Form, Alex Cobb to Make 100th Start
Through 13 starts this year, Justin Verlander is a far cry from the Justin Verlander most of us have come to know. He has a record of just 4-4 with an ERA of 4.68; more than 1 worse than his career average. To say that Verlander is not living up to expectations would be an understatement of massive proportions. While all of this is true, tonight might very well be the night Verlander turns things around.
The reason we say this is due to the fact that the Rays' current roster boasts a meager .188 (18-96) batting average against Verlander. What's more, if there is any silver lining to Verlander's performances so far this year, it is that he is 2-0 at home with an ERA just over 2. Added to all of this is the fact that Verlander has generally been solid against the Rays.
Alex Cobb is going to take the mound for the Rays (+123), and in doing so he will make history. Cobb's start tonight will be his 100th for the Rays, making him only the 7th pitcher in the club's history to record 100 starts. As far as describing Cobb's season thus far, it can best be described as one of ups and downs. Cobb's last 5 decisions have been W-L-L-W-W. To say that he has been inconsistent would be an apt description. With that being said, Cobb has only given up more than 2 runs on 5 occasions out of his total of 13 starts.
Cobb is not a very strong pitcher this year, and his stats show exactly that. The type of performance we are going to get from him is difficult to decipher because it seems as though a different Alex Cobb stands on the mound every time he starts. If we see the Cobb who started against Oakland last Friday, however, the Rays are going to have a good shot of emerging victorious. During that start, he allowed just 1 run on 4 hits and helped the Rays secure a 13-4 victory.
Safe Betting Predictions
A Night of Strong Pitching
Though neither Cobb nor Verlander have had solid seasons thus far, we feel as though that might change tonight, for both. As such, the Under, which is currently listed on Bovada at 9.5 runs (-105), seems like a safe bet to make. The Tigers have scored more than 4 runs on just 2 occasions over their last 8 games, and do not boast the most potent of offenses. The Rays have been scoring more of late, but they matchup terribly against Verlander.
Detroit to Win
With Detroit (-143) at home and starting their best pitcher, it is tough to find a reason to bet against the Tigers' moneyline. So long as Verlander does not completely implode, the Tigers should have no worries securing the W.
Bold Betting Predictions
Tigers Team Over
Though only listed at -145 odds on Bovada, the Tigers' team over of 4.5 runs seems like a bold bet, and is. Having said that, however, I think this game is going to be all Tigers right from the start. While I still believe 4.5 runs is quite a bit for this rather weak offensive outfit, I would not be at all surprised to see it go over.
Tigers to Score First
An interesting prop bet from MyBookie is Tigers to score first at +105. I like this for the sole fact that I think Verlander will shut the Rays down during the top of the 1st. If this does happen, the Tigers will be poised to drive in runs early. Of course, this is much more of a toss-up than anything else, but at +105 odds it offers the bettor some decent value.
Because these two teams are seemingly evenly matched on paper, this was a tough one to call. Verlander and his experience should be more than enough to see the Tigers through, but the Rays have been playing decently of later so anything can happen.