'The Amazing Race' Season 30 Episode 1 Betting Odds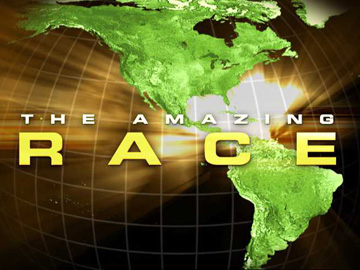 –This is the 30th season for CBS's reality show.
–'The Amazing Race' is one of the most critically acclaimed reality shows.
–Episode 1 airs on Wednesday, January 3 at 8:00 PM Eastern.
Season 30 of 'The Amazing Race' gets the 2018 reality TV docket off to a quick start on January 3. That'll be the first episode of CBS' critically acclaimed series with Episode 2 set to air on January 10. The biggest news in advance of the show is the presence of a duo from Season 19 of 'Big Brother' as Cody Nickson and Jessica Graf are among 11 teams of two vying for the $1 million USD grand prize. I'd have to check my notes on this (OK, I don't really have notes on reality show history) but Nickson would likely be the first person to win two different reality shows in the same year with a victory here. There's one thing that I am expecting and I don't even have to check my 'notes' to validate this–I expect that the 'Big Brother' entry will be around for awhile if for no other reason than to attract viewers. I'm not sure if the addition of some formulaic 'tatted up dudes' and their distaff counterparts from 'Big Brother' is what the show needs but if nothing else the CBS 'suits' will want to keep them on the show for at least a month or so.
'The Amazing Race' is in the same boat as the rest of the reality show industry. It's way down from the halcyon days of the genre in the early 2000's but still pulls enough of an audience to stay on the schedule. In 2005, 'The Amazing Race' pulled in 13 million viewers a week. The broadcast television industry has changed dramatically in the past decade, however, but the 4 million plus that 'The Amazing Race' does every week is pretty solid in the fragmented entertainment world of 2018. Anything that can aggregate a large, mainstream audience week after week is a very valuable commodity for the legacy broadcast networks. There's not many shows that can do this dependably with the exception of the top tier reality TV franchises (eg: 'Survivor', 'Big Brother', 'Dancing With The Stars'). Unless CBS decides to do a dramatic reboot look for them to keep grinding with shows like this for as long as possible.
We'll start with a more in-depth analysis of the show after the first episode is 'in the books'. For now, here's the opening odds for Season 30 of 'The Amazing Race':
THE AMAZING RACE SEASON 30 BETTING ODDS
TEAM TO WIN SEASON 30 OF 'THE AMAZING RACE'
Cody & Jessica: +350
Trevor & Chris: +500
Lucas & Brittany: +500
Kristi & Jen: +750
Alexander & Conor: +750
Cedric & Shawn: +1000
Eric & Daniel: +1000
Henry & Evan: +1000
Dessie & Kayla: +1500
April & Sarah: +1500
Joey & Tim: +1500
'AMAZING RACE SEASON 30 EPISODE 1 BETTING ODDS
TEAM TO BE ELIMINATED IN EPISODE 1 OF 'THE AMAZING RACE'
No One Eliminated in Episode 1: +350
Joey & Tim: +600
Dessie & Kayla: +600
April & Sarah: +600
Cedric & Shawn: +900
Eric & Daniel: +900
Henry & Evan: +900
Kristi & Jen: +1250
Alexander & Conor: +1250
Trevor & Chris: +1500
Lucas & Brittany: +1500
Cody & Jessica: +2500
EPISODE 1 KEY DEMO (18-49) RATINGS
Over 0.85: -150
Under 0.85: +130
EPISODE 1 KEY DEMO (18-49) SHARE
Over 3.5: +110
Under 3.5: -130
EPISODE 1 TOTAL VIEWERS
Over 4 million: -150
Under 4 million: +130