Pirates Favored to Win Series Opener Against Detroit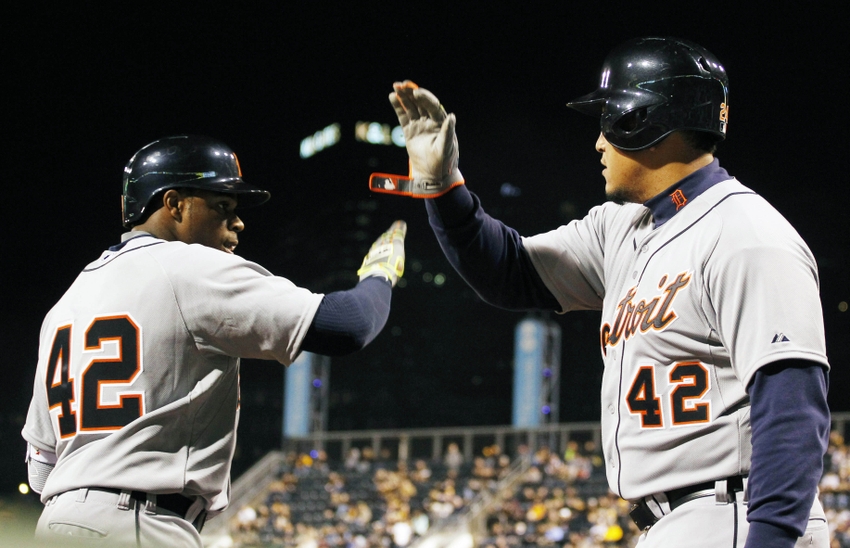 Who: Detroit Tigers v. Pittsburgh Pirates
When: Monday August 7th, 2017 7:05PM EST
Where: PNC Park—Pittsburgh, Pirates
For the Pittsburgh Pirates, their recipe for making the playoffs is quite simple; beat the teams that you are better than. The Detroit Tigers are exactly that, and the Pirates will be playing them in their next 4 games—2 at home, and 2 in Detroit. Having just won 2 of 3 from San Diego, the Pirates will be expected to take care of the Pirates, especially if they want any last hope of making the playoffs. At this point, they are more than 4 games off the pace in the NL Central, and do not have much of any route, other than by way of winning the division, into the playoffs.
To be fair, neither the Pirates nor the Tigers have been playing particularly great baseball. Prior to winning 2 of 3 against San Diego, the Pirates had lost 6 of their previous 8. That little 6 game skid did a number to the Pirates' playoff hopes, but somehow the Buccos are still alive. Their chances may not be the best, but their fans are still holding onto hope.
The Tigers, though not really in a position to make the playoffs, have been playing better baseball of late. They have won 6 of their last 9, with most games being against playoff-bound opposition like the Yankees and Astros. Regardless of this, the Tigers will be underdogs in this series with the Pirates. That being said, if they can continue to play the baseball they have been over the past 1 or 2 weeks, they will surely make this an exciting home and home series. For the Pirates, it really does seem as though this is, in fact, the final turning point. If they do not perform, their playoff hopes will have been dealt a final blow.
Game Analysis and Overview
For the Tigers (+141), it will be the right-hander Jordan Zimmerman (7-8 5.35 ERA) taking the starting duties. Zimmerman, a pitcher who has historically been a very solid pitcher, is not have a very strong season overall. Not only is he regularly allowing a solid tally of runs, he also has very little offensive support. Though the latter of those two problems is out of his control, the former is entirely up to him. His control has been lacking all season long, and because of that he has found no level of consistency. To put this in perspective, his last 5 games have seen him go 2-2 with one no decision. His range of performance was quite dramatic, as one game saw Zimmerman pitch 7 complete innings, giving up 0 earned runs, and striking out 6, while another saw him give up 5 earned runs in just over 3 innings.
The offense has not improved much over their recent streak, however they have been managing to pull off some close wins. I honestly think the Tigers will be outmatched as far as offenses go in this series, but I probably would have said that in over 50% of their recent wins.
For the Pirates (-162), it will be the right-hander Trevor Williams (4-4 4.47 ERA) who will get the start. This is the first time Williams has ever faced the Tigers, but he has been performing well at home in recent weeks. In fact, in each of his last 4 home starts he has not given up more than 2 earned runs. In those last 4 starts, he has gone 1-0, with three no-decisions.
As you can tell from that last stat, the offense has not been helping Pittsburgh pitchers out all that much. That is something that needs to change if the Pirates want any hope of making the post-season.
Betting Prediction
As far as who you should bet on, I think you need to take the Pirates (-162) moneyline. Though the odds offered by Bovada are not the best, I think Trevor Williams is having a far superior year than Zimmerman. The only aspect of the Pirates' game that might hold them back is their inability to score runs, but I think that they will have no issue getting runs across the plate in this series opener.
Bovada lists the over/under at 8.5 runs (-115/-115), and I think the choice in this one has to be the over (-115). If you look at the Pirates' recent games you might tend to disagree with that stance, but I think the Buccos can and will get runs across the plate in this matchup. With their backs against the wall, the Pirates simply cannot afford to have their offense let them down any longer.
The Pirates are -1.5 run (+120) favorites, and I think this bet presents you with a good bit of value. If the Pirates win, they can definitely win by at least 2 runs, and the +120 odds are just valuable enough to be worth a try.