NFL Football Betting: Pittsburgh Steelers at Kansas City Chiefs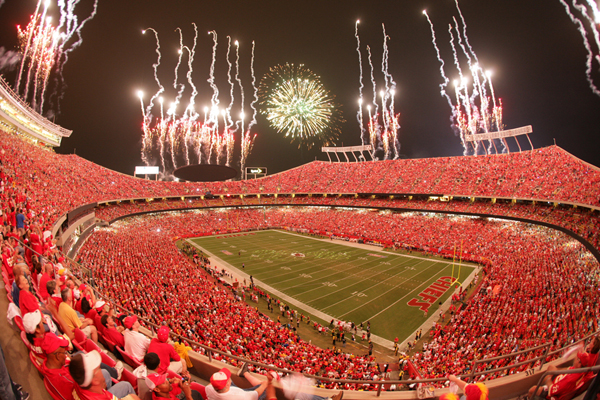 Despite playing with starting quarterback Ben Roethlisberger for most of the season the Pittsburgh Steelers have somehow managed to keep their head above water. They're 4-2 and still have a very realistic shot at returning to the postseason. Roethlisberger is still rounding back into form but is nearing a return. Some have speculated that it could come this weekend but he's officially listed as 'questionable'. He has participated in the last three Steelers practices on a limited basis though he is still wearing a knee brace. The reality of the situation is that he's still unlikely to play this weekend but depending on how his rehab goes over the next week he could target next Sunday's game at home against Cincinnati for his return to action.
For now, however, it will most likely be rookie Landry Jones under center after the bumbling Michael Vick managed to lose his latest starting quarterback gig. This would be Jones' first career start at quarterback and it won't be in a particularly hospitable venue. Arrowhead Stadium is a notoriously difficult place for visiting teams to play and on Sunday the Steelers will also have to deal with a very disgruntled group of Chiefs fans. Kansas City won their first game of the season but have since lost five straight and just about taken themselves out of the postseason picture.
Kansas City gets a much needed bit of good news this week–in a season that has seen the team riddled by injuries they're finally getting an impact player back in the lineup. That would be wide receiver Jeremy Macklin who returned to practice this weekW after suffering a concussion. Weird scheduling spot for Pittsburgh who will play their only road game amid four home games. The Chiefs know the situation but they are a prideful team that has covered six of their last nine home games. A strong performance here won't mean much and it certainly won't bring franchise running back Jamaal Charles back from injury. It will, however, show some character and it this point they owe this if nothing else to their loyal legion of fans.
BET KANSAS CITY CHIEFS -2′ OVER PITTSBURGH STEELERS