2018 Cannes Film Festival Palme d'Or Betting Odds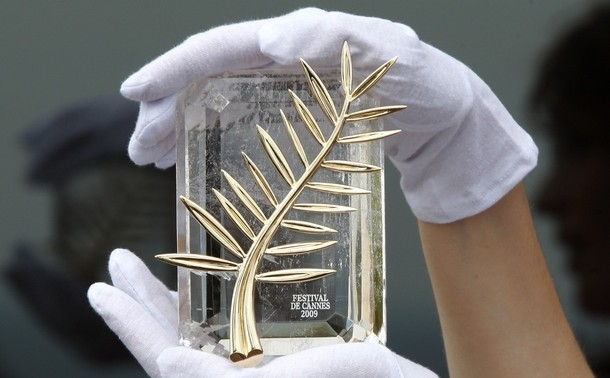 –The first Cannes Film Festival was held in 1946.
–The festival is a big opportunity for European films to get exposure.
–The Palme d'Or ('Golden Palm') is awarded to the best film exhibited at the festival.
The 71st Cannes Film Festival (Festival de Cannes is underway in France. The festivities got underway on Tuesday, May 8th and will continue through Saturday, May 19th. The festival will conclude with an award ceremony that will give out a variety of prizes with one standing above all others–the Palme d'Or.
The invitation only Cannes Film Festival is a gathering of 'A List' actors, directors and producers from all over the world. The entire scene is a bigger event than that would suggest as would be actresses, directors and assorted hangers on flood the area despite not having access to the festival itself. The Cannes Festival was founded in 1939 but got off to a slow start due to budgetary issues and World War 2. The first Cannes Film Festival wouldn't be held until 1946 with the second in 1949 and the third in 1951. It's been held annually since then. The basic premise behind the creation of the Festival was to celebrate excellence in film making from around the world without regard to commercial factors. The founders took great care to keep the judging process equal with only one representative per country allowed on the jury that evaluates the films and awards the Palme d'Or.
Initially, the top prize at the Festival was known as the Grand Prix du Festival. In 1955, the Palme d'Or was created to replace the Grand Prix. Or at least that was the idea–in 1964 there was a controversy over copyright issues involving the Palme d'Or which resulted in the Grand Prix du Festival being re-introduced. It would be over a decade until the Palme d'Or returned. The Palme d'Or was restored to its spot as top prize at the festival in 1975 and continues to this day. The Palme d'Or is just one of over twenty awards given out at the Festival running the gamut from awards for acting, directing, writing and technical excellence to awards for student films, documentaries and the critics' choice. There's even an award for the 'best canine performance' called the 'Palm Dog' and the 'Queer Palm' for the best LGBT related film.
Here are the odds to win the Palme d'Or at the 2018 Cannes Film Festival:
2018 CANNES FILM FESTIVAL BETTING ODDS
TO WIN PALME D'OR
Everybody Knows: +500
Three Faces: +500
Happy as Lazzaro: +700
Ash is Purest White: +900
Girls of the Sun: +900
Burning: +1200
Asako I & II: +1200
BlacKkKlansman: +1500
Capernaum: +1500
The Image Book: +2000
Dogman: +2000
Cold War: +2000
Summer: +2000
Shoplifters: +2500
At War: +3000
Under the Silver Lake: +3000
Yomeddine: +5000
Sorry Angel: +5000