2018 Biggest US Opening Box Office Weekend Betting Odds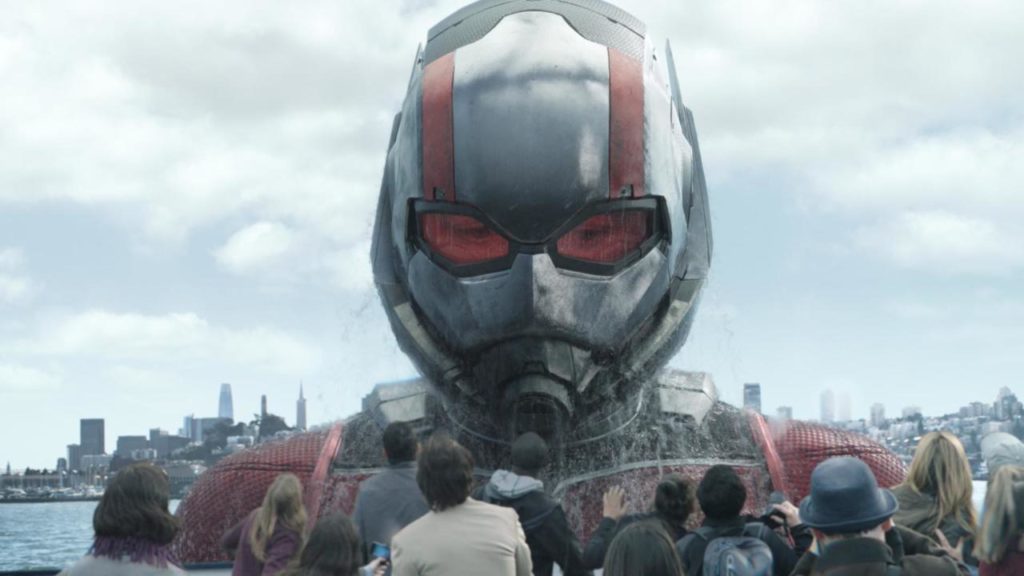 –'Avengers: Infinity War' is the current leader with a massive $257 USD million opening weekend.
–'Black Panther' also broke the $200 million USD mark in its opening weekend.
–There's a number of potential hits still on the 2018 release schedule but they might not reach 'blockbuster' level.
We haven't talked movie box office odds in a while now. Actually, that statement needs to be qualified–we haven't talked general movie box office odds in a while now though we have discussed a few specific films including what was *supposed* to be the blockbuster of the summer. That was 'Solo: A Star Wars Story' and it didn't quite work out that way. 'Solo' limped to a $84,420,489 USD opening weekend. To be fair, it doesn't look as bad in context as it is the #5 US box office opening weekend of 2018. That being said, my Over/Under number for that film was one of the lower projections out there and that was $165 million.
In our last article talking about general box office betting odds in January 2017 a very sharp cookie (OK, it was me) opened the discussion by asking:
Is the 'Star Wars' franchise all of a sudden 'vulnerable'?
Not to toot my own horn but 'toot toot'. With the latest entry in the 'Star Wars' cannon not a factor the question becomes very simple–is any film scheduled for a 2018 release capable of even coming close to 'Avengers: Infinity War' which enjoyed the biggest domestic opening weekend in history pulling in over $257 million USD? It's worth mentioning that as of now three of the top ten US opening weekends ever have come in 2018–in addition to Avengers: Infinity War there's 'Black Panther' at #6 with $202,003,951 USD and something of a surprise at #8 with 'Incredibles 2' opening to the tune of $182,687,905 USD.
Disney/Pixar obviously has to be thrilled with the performance of 'Incredibles 2' which absolutely demolished the previous high mark for an animated film opening weekend. Another Pixar film–'Finding Dory' opened with weekend revenues of $135 million US in 2016. With 'Incredibles 2' sneaking semi close to the $200 million mark there's at least a theoretical chance for some competition for 'Avengers: Infinity War'. The best shot for another $200 million opening weekend could come from 'Ant Man and the Wasp' which is rumored to reveal the titles for the upcoming 'Avengers IV' film at the end. Debuting this weekend is 'Jurassic World: Fallen Kingdom' which has at least one thing going for it–it'll open on 4,400+ screens nationwide. Eight of the top ten opening box office weekend's this year and all 10 of the all time US opening weekend box office champs have debuted on 4000+ screens. It's worth noting that 'Jurassic World: Fallen Kingdom' has been extremely strong internationally–it opened in China last weekend with $111 million US in box office. That being said, the reality is that producers would be thrilled to get a $150 million USD opening.
It's going to be tough for anyone to touch 'Avengers: Infinity War' and the odds reflect it. Stay tuned for more movie box office odds in the weeks to come. I'll likely do a market for 'biggest opening weekend' of the remaining film releases for 2018 and one for the top grossing overall film of the year:
2018 FILM BOX OFFICE BETTING
WHICH FILM WILL HAVE THE BIGGEST US OPENING WEEKEND BOX OFFICE FOR 2018?
Avengers: Infinity War: -10000
Ant Man and the Wasp: +2000
Jurassic World: Fallen Kingdom: +2000
Aquaman: +2500
Spider-Man: Into the Spider-Verse: +2500
The Predator: +5000
Venom: +5000
Fantastic Beasts: The Crimes of Grindelwald: +7500
Ralph Breaks the Internet: Wreck-It Ralph 2: +7500
Mission Impossible: Fallout: +10000
Skyscraper: +10000
The Girl in the Spider's Web: +25000
Mary Poppins Returns: +25000
Bohemian Rhapsody: +50000
The List: +50000
The Nutcracker and the Four Realms: +50000
Data from Box Office Mojo will be used for grading