2018 'Best Picture' and 'Best Director' Academy Award Nominations Betting Odds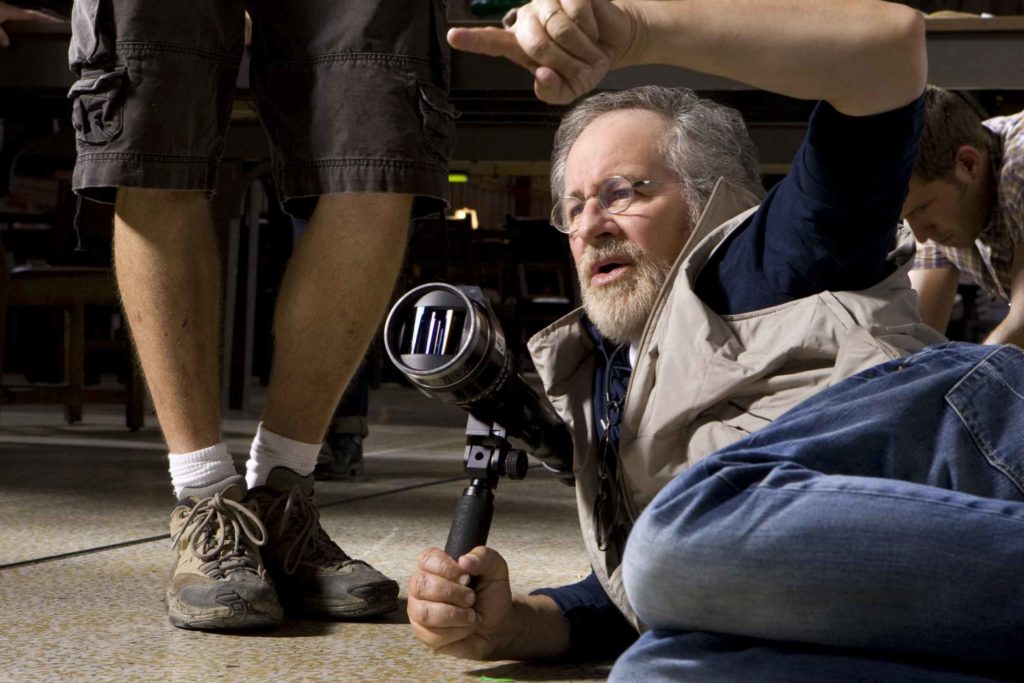 –Nominations for the 2018 Academy Awards will be released on January 23, 2018
– The 90th Annual Academy Awards will be held on March 4, 2018
– All films released prior to midnight, December 31 2017 are eligible
Hard to believe that there's just four months until the announcement of nominations for the 2018 Academy Awards. The nominations will be announced on January 23, 2018 and the awards ceremony itself will take place on March 4, 2018. This will be the first of several posts on the nominations themselves which will be followed in due course by early betting on the Academy Awards winners. After the nominations are announced we'll revise these numbers, add in the lower profile categories and come up with a bunch of 'prop bets' on the awards ceremony itself.
In this post I've got the odds to be nominated for 'Best Picture' and 'Best Director'. Look for nomination markets on all four acting categories, the two screenplay categories and maybe a couple of others in the next week or so. Here's the official nomination rules for 'Best Picture':
The pictures receiving the highest number of votes shall become the nominations for final voting for the Best Picture award. There may not be more than ten nor fewer than five nominations; however, no picture shall be nominated that receives less than five percent of the total votes cast.
and the nomination rules for 'Best Director'. Keep in mind that the nominations are determined by the Directors' Branch of the Academy of Motion Picture Arts and Sciences but the final award is voted on by the full membership:
The five motion pictures receiving the highest number of votes shall become the nominations for final voting for the Directing award.
That means there will be five and only five 'Best Director' nominations but anywhere from five to ten 'Best Picture' nominations. The 'Best Picture' nominating process was changed in 2009 to the current nomination format. Previously, the film nominations were also limited to five. Since the change was made the number of films nominated has gone as follows:
2009: 10 nominations
2010: 10 nominations
2011: 9 nominations
2012: 9 nominations
2013: 9 nominations
2014: 8 nominations
2015: 8 nominations
2016: 9 nominations
Pay attention to the 'all nominations must receive 5% of total votes cast or higher" to be nominated for 'Best Picture'. After presumptive favorite to win everything 'Dunkirk' and Steven Spielberg's 'The Post' there's not really another 'lock' for a 'Best Picture' nomination. That means that we could see fewer than 8 nominees in the category for the first time since the rule change. It also means that late release films could be at an advantage–good example being the Tonya Harding bio-pic 'I, Tonya' which opened to rave reviews at the Toronto Film Festival. 'I, Tonya' is also the kind of film that can linger in the memories of voters due to it's familiar subject matter.
Here are the nomination odds for 'Best Picture' and 'Best Director':
TO BE NOMINATED FOR 'BEST PICTURE' 2018 ACADEMY AWARDS:
Dunkirk: -750
The Post: -500
Call Me By Your Name: +150
Darkest Hour: +250
The Shape of Water: +250
I, Tonya: +250
Lady Bird: +250
Battle of the Sexes: +250
Get Out: +450
Untitled Paul Thomas Anderson film: +450
Mudbound: +450
Downsizing: +500
Baby Driver: +500
The Big Stick: +500
The Florida Project: +500
mother!: +750
Wonderstruck: +750
The Beguiled: +750
Three Billboards Outside Ebbing, Missouri: +900
The Current War: +900
Last Flag Flying: +900
Detroit: +1250
The Greatest Showman: +1250
Molly's Game: +1250
Blade Runner 2049: +1500
Suburbicon: +1500
Wonder Woman: +1500
Star Wars: The Last Jedi: +1500
Any film not listed here: -250
TO BE NOMINATED FOR 'BEST DIRECTOR' 2018 ACADEMY AWARDS:
Christopher Nolan (Dunkirk): -1500
Steven Spielberg (The Post): -750
Luca Guadagnino (Call Me By Your Name): -350
Joe Wright (Darkest Hour): -250
Guillermo Del Toro (The Shape of Water): -250
Paul Thomas Anderson (Untitled Paul Thomas Anderson film): +100
Craig Gillespie (I, Tonya): +250
Alexander Payne (Downsizing): +250
Kathryn Bigelow (Detroit): +250
Jordan Peele (Get Out): +350
Sofia Coppola (The Beguiled): +350
Greta Gerwig (Lady Bird): +350
Dee Rees (Mudbound): +350
Jonathan Dayton and Valerie Faris (Battle of the Sexes): +450
Patty Jenkins (Wonder Woman): +600
Ridley Scott (All the Money in the World): +600
Kenneth Branagh (Murder on the Orient Express): +750
Woody Allen (Wonder Wheel): +750
Edgar Wright (Baby Driver): +750
George Clooney (Suburbicon): +750
Lynne Ramsey (You Were Never Really Here): +750
Denis Villeneuve (Blade Runner 2049): +1500
Stephen Frears (Victoria and Abdul): +1500
Alfonso Gomez-Rejon (The Current War): +1500
Aaron Sorkin (Molly's Game): +1500
Scott Cooper (Hostiles): +1500
Todd Haynes (Wonderstruck): +1500
Yorgos Lanthimos (Killing of a Sacred Deer): +1500
Rian Johnson (Star Wars: The Last Jedi): +1500
Any director not listed here: -150