2017 Time Magazine 'Person of the Year' Betting Odds Updated 11/30/17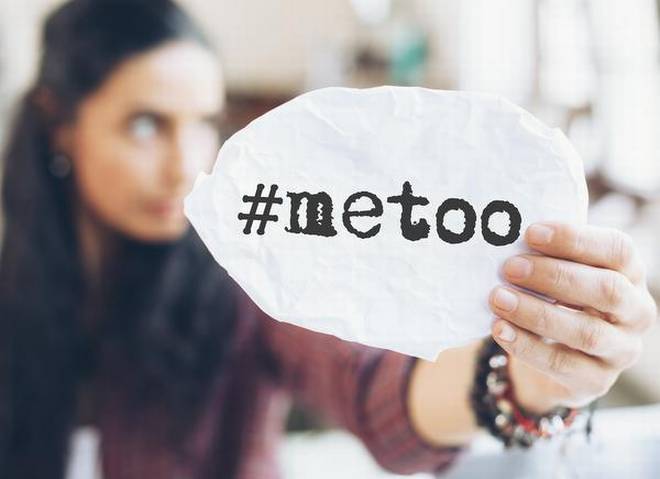 –TIME Magazine started selecting a 'Man of the Year' in 1927.
– In 1999, it became the 'Person of the Year'.
– The designation is given to the person "for better or for worse…has done the most to influence the events of the year".
SPORTS BETTING EXPERTS posted our first odds on the 2017 Time Magazine 'Person of the Year' in early March. I repriced the market in September and this will be our final 'full field' rundown. My expectation in September was that there would be a big shakeup being as nine months of 2017 (give or take a week) were in the books. Imagine my surprise when it didn't. 2016 winner Donald Trump was the favorite back in March and he was still the favorite in September. At that point, his odds had actually dropped despite the fact that TIME has gone 'back to back' with the 'POTY' Award only once in history. Oddly enough, that was Richard Nixon in 1971 and 1972.
Spoiler alert–Trump is no longer the favorite to win the TIME 'POTY'. He's not even close. "So, Mr. Oddsmaker" you might be asking "how do you explain keeping The Donald as the favorite for so long?". It's simple enough that even a Trump or Clinton voter should be able to understand it. TIME Magazine is an outdated relic of the analog era. Unfortunately, they've yet to get the memo that everything has changed so they keep fishing in the shallow end for 'POTY' candidates and winners. Bookmakers all around the world have to balance the people that have *really* had a significant impact on the world with the ones that TIME *thinks* have had a significant impact. The net result of all of this? It's a blast doing the 'POTY' odds as it is tangible evidence that entire concept of autocratic, monolithic power structures is dying a painful and rapid death. Since TIME Magazine is essentially 'The Gold Sheet' for a world run by the centralized elite they'll be the last to read the obituary. They're too stubborn to actually write it, of course….
A BAD YEAR FOR CENTRALIZED STATISM
If you can ignore the chattering of the politically involved–the Coke and Pepsi of partisanship who depending on their brand affiliation insist that Trump is either saving or destroying the world–you'll notice that it's really been an uneventful year. 2016 'POTY' winner Trump has done next to nothing despite all of his rants on Twitter and the kvetching of the butthurt Hillary supporters that were it not for sexism James Comey the electoral collage fake news the Russians any number of reasons she would have taken her preordained seat in the Oval Office. Trump has done very little not so much because he's an ineffective leader (although he is) but because he's holding a gig that no longer has anything more than ceremonial power in a country that is watching the rest of the world pass it by. The US political class is trying to do anything it can to hold the future at bay for its financial benefactors–the big banks, the military industrial complex, labor unions, etc. Meanwhile, once insignificant countries like Estonia and Slovenia are poised to assume leadership roles in a digitally connected and digitized world. They've done the 'war and violence thing' and find peaceful economic cooperation much more to their liking. Sure, the US political class–left and right–is still trying to sell the notion that the Russians are meddling in everything and that a tinhorn dictator in North Korea who can't even keep the lights on in his country is a legit threat. That's as convincing as believing that career jobber/tag team specialist Otto Von Heller was a legit threat to Bruno Sammartino's WWWF Championship back in the day.
As much as politicians pretend that they're still a significant source of power in the world they're not. This is bad news for TIME as well, which is why they've tried to convince an unwitting readership that mediocre French President Emmanuel Macron is someone of serious significance. Macron essentially fell into the job but TIME's interminable fawning over him has boosted him to the top tier of 'POTY' favorites. At many European books he's been *the* favorite since mid-year but keep in mind that some of these books are the same outfits that had Trump as a 100/1 longshot to win earlier this year despite winning the 2016 'POTY' award. The utter irrelevance of political/government types this year has dropped not only Trump and Macron down the list to +2500 and +1500 respectively but it's also prompted me to rid the list of most political clowns that the 'serious people' who read TIME still consider important for inexplicable reasons. This includes the 'world's sorest loser' Hillary Clinton, beachfront property owner Bernie Sanders, faux Native American Elizabeth Warren, former President Barack Obama, his wife Mrs. Obama, so on and so forth. The politicians I've kept in are ones that pseudo intellectuals like to think are important, good or bad (Aung San Suu Kyi for example). Andrea Merkel is still at the top of the list, if for no other reason that she comported herself like an adult and the bar really is *that* low. I've also eliminated celebrities that did nothing wrong (and definitely did more good for the world than the aforementioned laundry list of politicians) but simply won't win. Tom Brady and Serena Williams are in this category although I've left Connor McDavid since I'm personally a fan.
Also eliminated–entrepreneurs like Google's Larry Page and Sergy Brin, Facebook's Mark Zuckerberg, Marc Andressen, etc. These men are actually changing the world but in TIME's pitiful reality nothing happens unless politicians preordain it. Some private sector types are so impactful that even TIME couldn't miss their significance–Jeff Bezos, for example.
THE REVOLUTION WILL BE DECENTRALIZED
The new favorite–the '#MeToo' anti sexual harassment campaign. The past six months have seen a seismic transformation in the seriousness given to sexual harassment allegations. It really started with the downfall of loathsome Hollywood gatekeeper Harvey Weinstein and my original inclination was to make *him* the favorite (remember that we're talking net impact good or bad). This won't happen for a few reasons–his previous generosity as a Democratic Party Fundraiser for one and a desire to come up with a 'positive' winner this year. It's hard to make an intellectually honest case for any person, phenomenon or concept being bigger–and particularly in the milieu of people who take TIME seriously.
Unfortunately, there's a lot of political types on the list but if nothing else TIME is a house organ of the 20th Century analog era status quo. There's countless people, things and concepts actually changing the world–like Bitcoin which is freeing money from political control and is #3 on my odds rundown–but TIME and so many other relics of the analog era media still try to act like the politicians are doing 'important things'. They're basically curtailing freedoms and perpetuating wars while the private sector is busy inventing the future. It would be great to see TIME move away from validating statism and its overlords but I'm not holding my breath. Despite TIME's contempt for a decentralized future they're going to have a hard time ignoring Bitcoin's explosive growth in 2017. When they gave out the 2016 'Person of the Year' award Bitcoin was at $966. On January 1, it crossed the $1000 mark but quickly settled back in the high $900's. When I posted the September update Bitcoin is at $3,969. It's skyrocketed since then and has received a ton of mainstream press coverage this year.
TIME will release their 'short list' sometime next with the announcement of the winner on December 8, 2017.
2017 TIME MAGAZINE 'PERSON OF THE YEAR' BETTING ODDS (UPDATED 11/30/17)
#MeToo Campaign: +250
Bitcoin: +500
Angela Merkel: +1000
Trump Protesters: +1500
Edward Snowden: +1500
Kim Jong-un: +1500
Emmanuel Macron: +1500
Colin Kaepernick: +1500
Jeff Bezos: +1750
Mohammad Bin Salman Al Saud: +2000
Donald Trump: +2500
Vladimir Putin: +2500
Aung San Suu Kyi: +2500
Elon Musk: +2500
Ban Ki-Moon: +2750
Xi Jinping: +2750
Hwang Kyo-ahn: +2750
Alexei Navalny: +2750
Robin Li: +2750
Daniella Vargas: +3500
Connor McDavid: +6500
Rick Sanchez: +6500
O.J. Simpson: +25000