10 Workaholic Quotes from Bill Belichick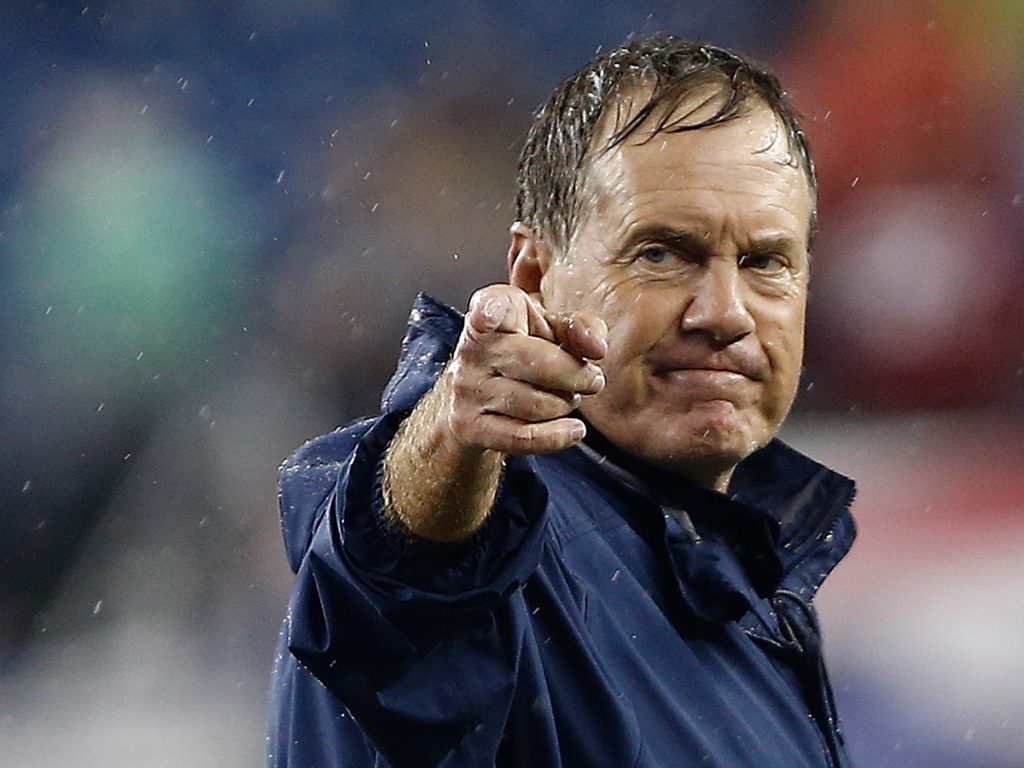 NFL coaches are known for their insane work ethics, often working 18-20 hour days during the season.
But even for NFL coaches, Bill Belichick pushes the boundaries for what's possible, serving as a workaholic Hercules in the profession.
How does he do it?
These 10 quotes from or about Belichick will explain everything you need to know about how the New England Patriots coach and 5-time Super Bowl winner manages his crazy schedule.
1. "As Great as Today is [Super Bowl Win], in All Honesty, We're 5 Weeks behind."
After staging an amazing comeback to defeat the Atlanta Falcons in Super bowl LI, where was Bill Belichick's mind?
On becoming the first coach to win 5 Super Bowls? Holding the Lombardi Trophy again?
No, it was on preparing for the next season.
"As great as today is, in all honesty, we're five weeks behind 30 teams in the league in preparing for the 2017 season," he was quoted by CBS. "If you don't do a good job with your football team in February, March and April, you're probably going to see that in January."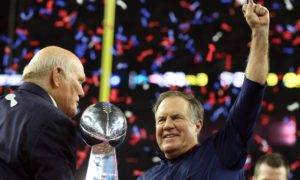 2. "These Interviews Are Long Days"
One of the ways that Belichick picks out qualified assistants is by putting them through the grind during an interview.
"Those interviews are long days," said Belichick. "I think you see after 8, 9, 10 hours of an interview you see what kind of staying power they have, how excited they are to keep grinding through the information, how detailed they are, how important it is to them."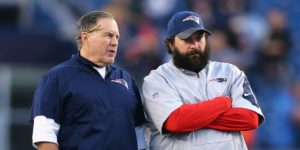 3. "He's Football 22/7"
Want to know just how much time Belichick spends on football, versus other aspects of life, like, say, sleeping?
"He's football 22/7," former Patriots linebacker Rosevelt Colvin told ESPN. "He gets maybe two hours of sleep, and the rest of his life is football."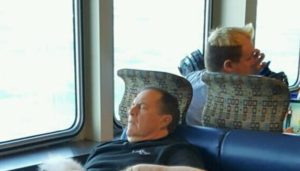 4. "Twenty Hours a Day for 20 Grand a Year"
Don't think that Belichick's assistants are going to have it any easier, even if they're making $7.48 million less than Belichick's salary.
"The 20/20 deal," Patriots tight ends coach Brian Daboll told MassLive. "Twenty hours a day for 20 grand a year. And it wasn't exactly 20 yet."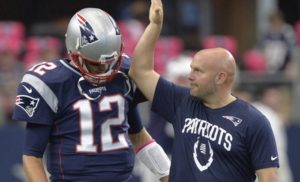 5. "Bill could Outwork All of Us"
Former Cleveland Browns general manager Phil Savage told a story about how even Alabama Crimson Tide and fellow workaholic Nick Saban had trouble hanging with Belichick's demanding schedule.
"Saban might be the greatest college coach ever, and I can honestly say in the last eight years at Alabama I have never once seen him tired," said Savage. "But in Cleveland, under Bill, he'd go slump down against a wall and stutter, 'I gotta get out of here, I can't function anymore.' Bill could outwork all of us."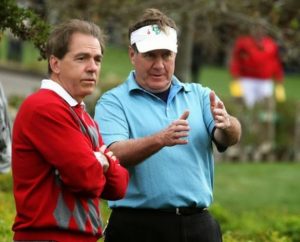 6. "The Rest of Us can't be the Head Coach and GM"
Bob Quinn, current general manager of the Detroit Lions, points out how there's only one person who can manage coaching and general manager duties the way that Belichick does.
"The rest of us can't be both the head coach and the GM," said Quinn. "There's only one person who walks on this earth that does it at this level."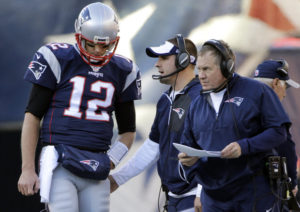 7. "It's a Grind, but It's Very Beneficial in the Long Run"
We've discussed Belichick's assistants making 20 grand a year. But this is nothing compared to the $25 per week that he made working for the New York Jets at the beginning of his coaching career.
"It was a low-paying job for me, but it was probably the best job I ever had because I learned so much," Belichick explained. "And I felt like, other people who would want to do that, not for the money but do it because they really wanted to learn the game and enjoy that kind of a grind to be honest with you — because it is a grind, but it's beneficial in the long run — that was kind of the person I was looking for."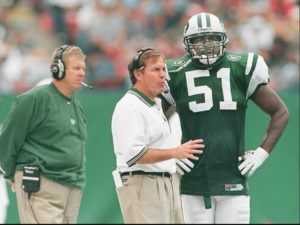 8. "It's 20 Minutes into One Play"
Another thing that Phil Savage discussed regarding Belichick is how much detail he would put into each play during a film session.
"He proceeds to go through all these little intricacies on the game film … and it's 20 minutes on one play," he said. "Twenty minutes! In my immature mind I'm sitting there in the dark doing the math: Three games to break down on each side of the ball, 60 plays in each game, 20 minutes a play means I can get through three plays in an hour. My god, I'll never sleep again. And I didn't."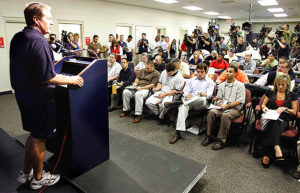 9. "If He's Doing It, We All Should Do It."
Quinn pointed out how Belichick is one of those first-in-the-office-last-out types.
"I'd get to the office somewhere between 6 and 6:30 every morning and he was always there," Quinn recalled. "In 15 years I could probably count on both hands the number of times I pulled into the parking lot and he wasn't there. When the leader of the organization does that, it's really easy for everyone else to kind of take that mentality too and say, 'If he's doing it, we all should do it.'"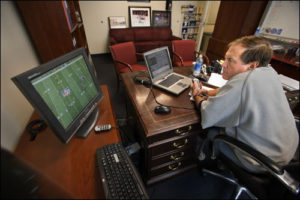 10. "I don't See this as Work, this Actually beats Working"
One thing that explains Belichick's unparalleled work ethic is that he loves football and everything that comes with coaching.
"I don't see this as work, this actually beats working," he said. "Get to do what you love to do, dealing with a lot of great people, have a great staff, players work hard."