10 Baffling Things about Charles Oakley, Knicks Incident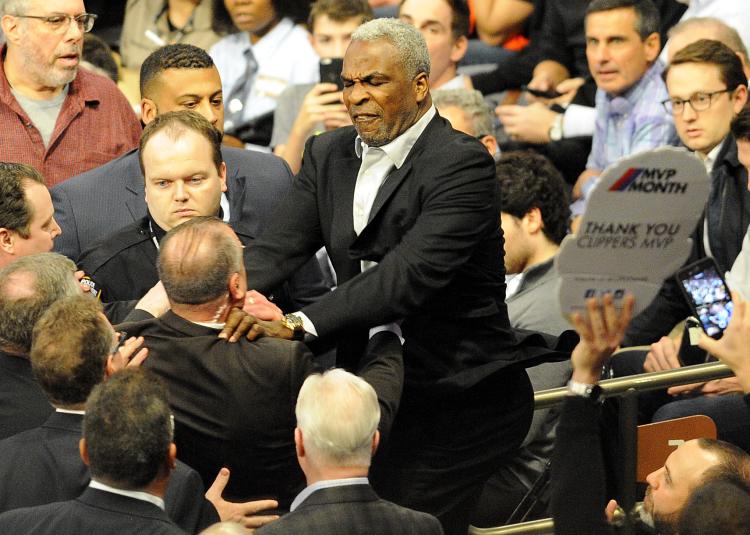 The biggest story in the NBA has nothing to do with current players or coaches. Instead, most sports talk lately has been centered on Charles Oakley's ejection from a New York Knicks game in Madison Square Garden.
The video footage has been seen countless times, with Oakley pushing security away as they asked him to leave the arena.
Since then, Oakley has denied doing anything wrong, while the Knicks (via owner James Dolan) have issued statements that claim Oakley is a liar.
Who's telling the truth here? Is Dolan out to get Oakley over the latter's critical comments of the team?
The reality is that nobody knows because this entire situation is weird. That said, let's look at 10 of the most puzzling aspects of this incident.
1. Oakley Is Now Banned from MSG, Despite Playing 10 Years for the Knicks
Oakley spent the prime of his career in New York, playing for the team from 1988 through 1998. During this span, he was a very important enforcer on a perennial playoff team and championship contender. But despite giving his heart and soul to the Knicks, he's now banned from Madison Square Garden.
"No, he won't be allowed in," Dolan said when speaking of the indefinite ban.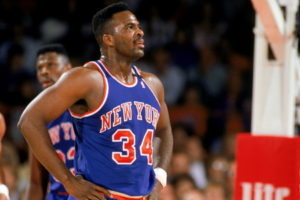 2. Oakley Claims that He Didn't Do Anything Wrong
During an interview with ESPN's Stephen A. Smith, Oakley said that he didn't do anything to draw the intense attention from MSG security.
"I was there 4 minutes, I sit down, I was talking to people, people were talking back to me. And one of the guys I'm with is like 'Why are all them guys watching you, looking at you. I'm like, Who?'"
This is what preceded security coming up and telling Oakley that they had orders to make him leave.
While this makes him sound innocent, testimonies from MSG employees tell different side of the story.
3. Employee Statements Suggest that Oakley could be Lying
Many current NBA players and fans have come out in support of Oakley because he won respect for his hard-nosed playing style. However, his side of the story may not be 100% accurate if we're to believe testimony from team employees. Coming from this PDF file, one VIP escort at MSG had this to say:
"Oakley and his people tried to get off [at floor 3 with Wilkerson's group], said 'This is us. This is us. We're with Charles. We're going to section 7, take us there, take us there.' Oakley said something about Dolan, can't remember exactly what – Something like 'I need to see him' or 'I'm with him.'"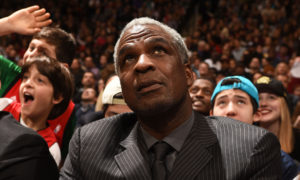 4. What was Oakley's Alleged Agenda?
James Dolan believes that under the surface of this incident was an agenda by Oakley. But what was the agenda? To finally have a face to face with Dolan? To harass the team's owner? Was there even a goal, or was he really just here to watch the game?
"It is very clear to us that Charles Oakley came to the Garden with an agenda, with a mission in mind," said Dolan. "From the moment he stepped into the Garden, from the moment he walked through the doors, he began with this behavior, abusive behavior, disrespectful behavior, stuff you don't want to say on the radio."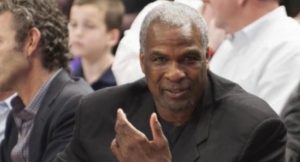 5. Dolan Fired the MSG Security Chief after the Incident
Given that security eventually scuttled Oakley out of the Garden before he was arrested, it appears that they did their job. But then came a report from DNAInfo that Dolan fired Frank Benedetto, the senior vice president for security at Madison Square Garden.
According to Dolan, the reason for the firing is that Benedetto had messed up other times too. And allowing to Oakley to make it to his seat when he berated MSG employees was another mistake.
"That was just a situation where the person didn't work out and this was probably the last straw," Dolan said on ESPN's Michael Kay Show. "We're obviously looking at everything that we did here along the way and what happened. That's one of the casualties."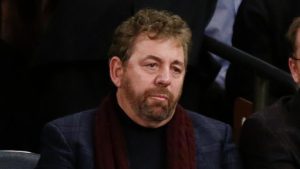 6. Security Must Inform Dolan when Oakley Enters the Arena
Another revelation from the interview with Smith is that James Dolan is updated by security whenever Oakley's in the building. This is just strange…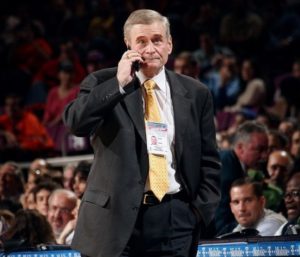 7. Dolan Has an Alcohol Problem…But was Sure to Point Out that Oakley may Have One
Dolan has battled alcohol addiction in the past, which is what makes it all the more strange that he claimed Oakley may have one too. Dolan also said Oakley "has a problem with anger" and he's "physically and verbally abusive."
James Dolan on conflicting accounts over Charles Oakley's actions at MSG: "I think he's somewhat in denial." pic.twitter.com/nuM2xC0Twb

— YES Network (@YESNetwork) February 10, 2017
8. Michael Jordan was Called to Help Calm the Situation
Knicks Team President Phil Jackson didn't have much luck in calming Oakley down. So he called Charlotte Hornets owner Michael Jordan to help diffuse the situation.
"Phil and others felt he was completely out of control," wrote ProBasketballTalk's Dan Feldman. "My sources told me he picked up the phone. He called Michael Jordan, because if there's one person in the world who can get through to Charles Oakley and calm him down, it is Michael Jordan. But Michael Jordan, from what I'm told, was unable to reach Charles Oakley because, by that time, Charles Oakley had been arrested and removed from the Garden and had his cell phone confiscated at the time. So, he couldn't be reached."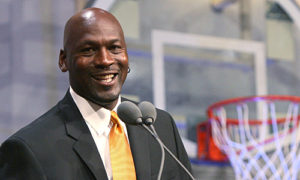 9. Dolan Claims He Wants Oakley to be Part of Team Celebrations Again
As this New York Times piece details, Oakley has been ostracized from the franchise.
Perhaps in order to save face on his treatment of former players, Dolan claims that he'd welcome Oakley to attend future celebrations if he can get his anger under control.
"He was a great Knick, and we would love to have him and all his teammates come and he should be up there at center court," he said. "But this behavior just doesn't work with that. Until he can address it and get it under control, then we probably won't be able to do it. Yes, I would love if that were to happen."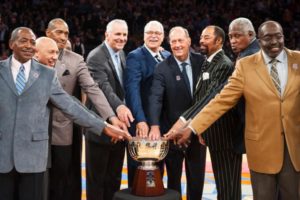 10. A Knicks Statement Said that Oakley Needs to "Get Help"
You'd expect a PR statement from an NBA team to be professional. But what New York released on Oakley was anything but.
"Charles Oakley came to the game tonight and behaved in a highly inappropriate and completely abusive manner. He has been ejected and is currently being arrested by the New York City Police Department He was a great Knick and we hope that he gets some help soon."
While the tape of Oakley may show anger issues, it seems that there's far more to him lashing out at security.