Phoenix Suns Getting Into Sports Betting Business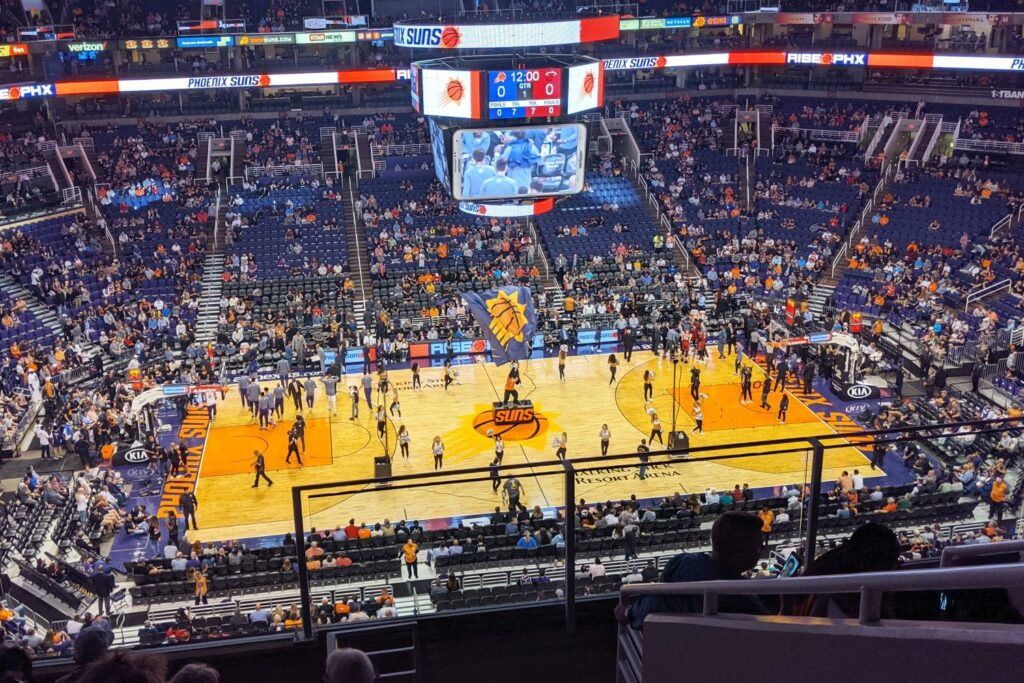 The growth of sports betting in the US continues apace and the latest state to jump on the bandwagon is Arizona. Under Arizona's new regulations not only gaming properties allowed to offer sports betting–so are 'professional sports organizations'. The PGA Tour was the first to get in on the action as they partnered with DraftKings for mobile betting access and a new retail sportsbook at TPC Scottsdale.
Now the Phoenix Suns of the NBA are getting ready to climb on the sports betting gravy train. They've announced a partnership with Fanduel for a market access deal that will allow them to offer mobile betting in the state. More significantly, they're going to build a luxury FanDuel run retail sportsbook in their home arena in downtown Phoenix. This won't be the first 'in arena' sportsbook in the US or for that matter in the NBA. The Washington Wizards have a William Hill run sportsbook in their home arena–odd since the District of Columbia is otherwise right among the worst run sports betting jurisdictions in the US.
In something of an irony, the venue currently known as the Phoenix Suns Arena used to be branded with the name of a casino–more specifically, the Talking Stick Resort in Scottsdale, AZ. The naming rights deal with Talking Stick ended in November 2020 and the 'Phoenix Suns Arena' is something of a placeholder until a new naming sponsor is found.
Phoenix Suns President & CEO Jason Rowley had this comment and is obviously pleased to be adding a new revenue stream that fans will love:
"This is a watershed moment for the Suns organization and our fans. FanDuel is the perfect partner as our missions are fully aligned.  Simply put, FanDuel is committed to making sports more exciting while the Suns are focused on delivering exciting sports and entertainment and engaging fans at the highest level possible."
Mike Raffensperger, FanDuel Group CMO, also shared his thoughts:
"As we gear up to bring our best-in-class online and retail offerings to the state of Arizona, this is a momentous time for FanDuel, the Suns, and Suns fans alike. We're excited to open a luxury sportsbook within Phoenix Suns Arena, as the beginning of a long-term and innovative collaboration that will have a lasting impact on the state."
The in-arena sportsbook is expected to be ready for the 2021-2022 NBA season.