PGA Names theScore Bet As An Official Betting Operator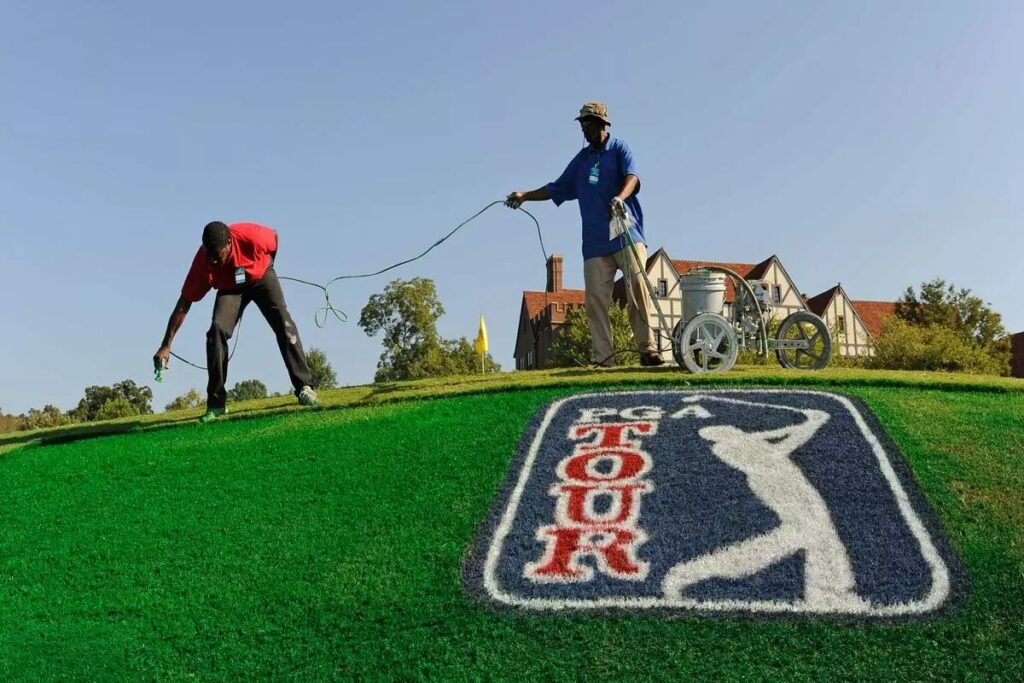 The PGA was an early entrant into the sports betting ecosystem and in many ways have done better than any other league at navigating the new landscape. They've already signed up four 'Official Betting Operators' and earlier this week they named #5. Toronto based theScore Bet was named an official betting operator joining BetMGM, DraftKings, FanDuel and Pointsbet. The deal covers not only the United States but also Canada–Canada is on the cusp of legalizing single game wagering.
In addition to the usual rights to PGA branding and cross promotion theScore Bet has secured branding rights on the tour's audio odds updates:
Additionally, as part of this 2021 Official Betting Operator relationship, the PGA TOUR will begin to incorporate daily odds updates from theScore Bet within the TOUR's live audio play-by-play, distributed via SiriusXM PGA TOUR Radio and PGA TOUR Digital platforms. In addition to this new integration, theScore Bet will have rights to advertise with the PGA TOUR and its media partners and video content rights to enhance its golf offerings and coverage on theScore and theScore Bet apps.
Aubrey Levy, Senior Vice President of Marketing and Content for theScore is excited to be working with a league that 'gets' sports betting:
"The PGA TOUR has been an innovative, industry leader in sports betting and we're excited to collaborate to enhance our integrated media and betting experience. The PGA TOUR is a proponent of leveraging media to create unique betting experiences and shares our view for the sizable potential of a regulated Canadian market. We're proud to partner with the TOUR as an Official Betting Operator immediately across the U.S., and in Canada as soon as legislation allows."
Scott Warfield, Vice President of Gaming at the PGA TOUR, welcomed theScore Bet on board:
"The PGA TOUR is focused on engaging sports fans and Score Media and Gaming is one of the global leaders in delivering highly personalized scores, news, statistics and sports betting information. Leveraging theScore's vast reach via this relationship will allow the TOUR to engage fans in unique and creative ways."
theScore Bet is now available in New Jersey, Colorado, Indiana and Iowa. They've recently secured market access in Illinois.