Indy Eleven USL Soccer Side Signs Partnership Deal With BetRivers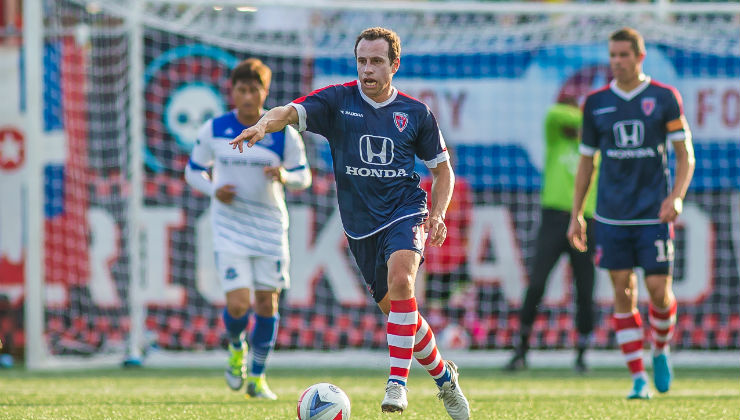 Soccer has grown much more popular in the United States over the past couple of decades. In many markets, the top tier Major League Soccer (MLS) is a very tough ticket and that popularity is starting to trickle down to the second tier United Soccer League (USL). It's reached the point that a good showing with a USL team is something of a prerequisite to get a MLS franchise. Furthermore, the USL games are broadcast nationally on ESPN and have attracted considerable interest from sponsors.
You can add BetRivers.com to the list of companies looking to do business with the USL. They've signed a partnership deal with the Indy Eleven team that validates them as the side's 'Official Sports Betting Partner' as part of a multi year promotional agreement. BetRivers will have exclusivity in the sports betting category as part of the deal.
In addition to the 'Official Partner' designation, BetRivers will receive a variety of branding opportunities like on-field signage, commercials during local TV and streaming video broadcasts and social media promotion. BetRivers will also get a 'sleeve logo' on the team's series and sponsorship of the post-game show following all local game broadcasts.
Indy Eleven President and Chief Executive Officer Greg Stremlaw is pleased by the level of committment that BetRivers has shown:
"Since the legalization of sports betting in Indiana in late 2019, Indy Eleven has been extremely focused on finding a true partner to maximize what has become a pivotal area for growth in all corners of the sports industry. I want to thank BetRivers for the tremendous commitment they have shown to our club. We look forward to working with them in a myriad of ways beginning with the upcoming 2021 season."
The USL season begins on May 1 with the Indy Eleven hosting the Birmingham Legion.