'The Amazing Race' Season 30 Episode 7 Betting Odds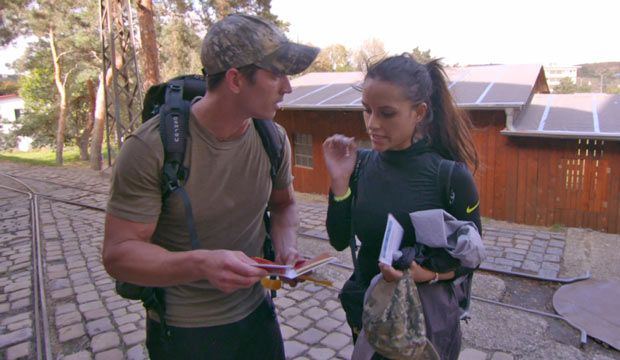 –This is the 30th season for CBS's reality show.
–'The Amazing Race' is one of the most critically acclaimed reality shows.
–Episode 7 airs on Wednesday, February 7 at 8:00 PM Eastern.
Trevor and Chris aka 'Dating Violinists' were eliminated in Episode 6, a victim of the dreaded 'Double U-Turn'. That outcome has caused a great deal of anguish among 'The Amazing Race' cognoscenti as the two classically trained musicians were among the most popular contestants. It is something of a surprise, though not a *massive* surprise. My Week 6 betting odds for 'The Amazing Race' had Trevor and Chris as a +450 second choice to win the season as well as to win the sixth leg. Interestingly, they were also the second 'favorite' to be eliminated at +200 behind Eric and Daniel who–for now at least–live to fight another day. You can read a post elimination with 'Team Well-Strung' which has more bad classical music puns than I've ever seen in one place at one time at Parade.com.
The other subplot from Episode 6 was something of a 'heel turn' from Big Brother veterans Cody and Jessica. They made the right strategic moves but on a show characterized by an unusually collegial competitive spirit (by reality show standards at least) it comes off as more 'evil' than it really is. Trevor and Chris noted this very point (without the use of the word 'collegial' in an interview with Hollywood Life:
Trevor and Chris also admitted that there was no "vicious" strategizing on the race this season, which is why the strategic moves Cody and Jessica did make stood out so much. "It's important for people to realize that they just got done with [Big Brother]," Trevor revealed. "They're subjected to that behavior of having to watch your back and having to have that mindset for however long. So I understand why they would be in that headspace."
The ratings for Episode 6 were back up slightly after a downtick for the two hour episode on January 24. Episode 6 turned in a 1.3 rating with a 5 share and attracted 6.54 million viewers.
Here are the odds for Season 30 of 'The Amazing Race' along with proposition odds for Episode 7:
THE AMAZING RACE SEASON 30 BETTING ODDS
TEAM TO WIN SEASON 30 OF 'THE AMAZING RACE'
Cody & Jessica: +150
Kristi & Jen: +250
Lucas & Brittany: +300
Henry & Evan: +500
Alexander & Conor: +1150
Eric & Daniel: +1500
'THE AMAZING RACE' SEASON 30 EPISODE 7 BETTING ODDS
TEAM TO WIN SEVENTH LEG OF 'THE AMAZING RACE'
Cody & Jessica: +125
Kristi & Jen: +250
Lucas & Brittany: +450
Alexander & Conor: +750
Eric & Daniel: +1000
Henry & Evan: +1000
No One Wins Seventh Leg: +2500
TEAM TO BE ELIMINATED IN EPISODE 7 OF 'THE AMAZING RACE'
Eric & Daniel: +150
Henry & Evan: +200
No One Eliminated in Episode 7: +350
Alexander & Conor: +750
Lucas & Brittany: +1200
Kristi & Jen: +1200
Cody & Jessica: +2500
EPISODE 7 KEY DEMO (18-49) RATINGS
Over 1.35: -130
Under 1.35: +110
EPISODE 7 KEY DEMO (18-49) SHARE
Over 5.5: +130
Under 5.5: -150
EPISODE 7 TOTAL VIEWERS
Over 6.5 million: -130
Under 6.5 million: +110