'The Amazing Race' Season 30 Episode 3 Betting Odds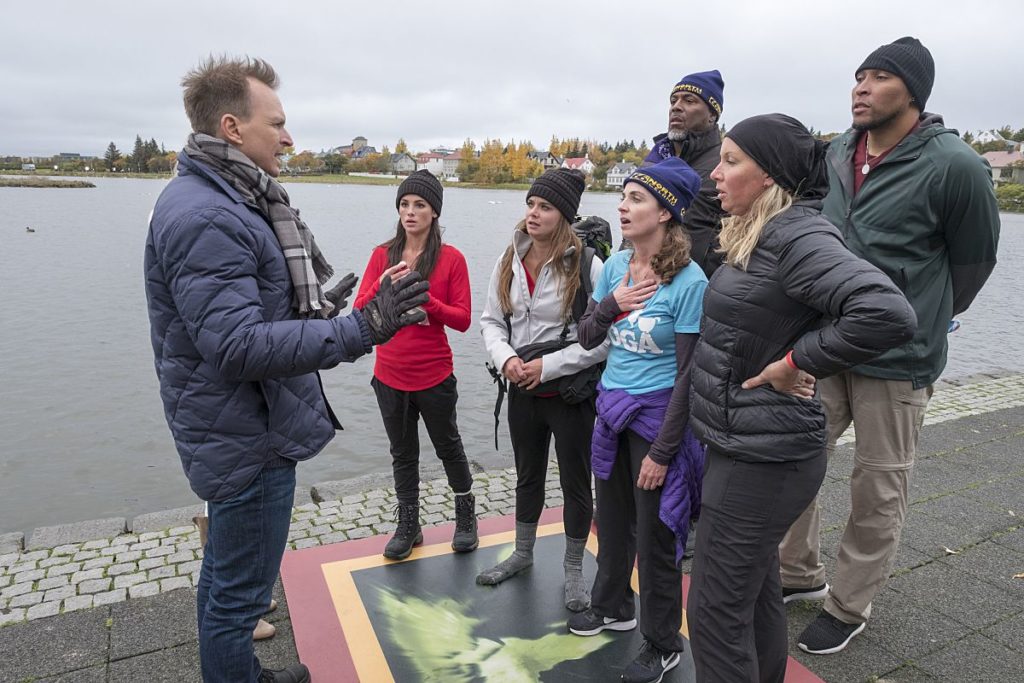 –This is the 30th season for CBS's reality show.
–'The Amazing Race' is one of the most critically acclaimed reality shows.
–Episode 3 airs on Wednesday, January 17 at 8:00 PM Eastern.
April and Sarah aka 'Team Goat Yoga' were eliminated in Episode 2 of 'The Amazing Race' and their departure bodes well for my numbers on the show since they were the top choice to be eliminated at +250. And as if I need any 'gravy' the winners of the second leg of 'The Amazing Race' were none other than 'Team Big Brother' aka Cody & Jessica. FWIW, Cody and Jessica were the +325 favorites to win the second leg and remain the favorite to win the whole show. They obviously have experience at this 'reality TV' thing and more importantly their the 'marquee name' on the current season of this show. They'll be around for awhile.
The ratings for Episode 2 dropped a little bit from the season opener but were generally strong. Key demo rating was a 1.4 with a 5 share and a total of 6.98 million viewers tuned in to watch the proceedings.
We'll start with a more in-depth analysis of the show after the first few episodes are 'in the books'. For now, here are the odds for Season 30 of 'The Amazing Race' along with proposition odds for Episode 3:
THE AMAZING RACE SEASON 30 BETTING ODDS
TEAM TO WIN SEASON 30 OF 'THE AMAZING RACE'
Cody & Jessica: +130
Trevor & Chris: +450
Lucas & Brittany: +450
Kristi & Jen: +450
Henry & Evan: +700
Alexander & Conor: +1250
Cedric & Shawn: +1500
Eric & Daniel: +2500
Joey & Tim: +2500
'THE AMAZING RACE' SEASON 30 EPISODE 3 BETTING ODDS
TEAM TO WIN THIRD LEG OF 'THE AMAZING RACE'
Cody & Jessica: +175
Trevor & Chris: +650
Lucas & Brittany: +650
Kristi & Jen: +650
Alexander & Conor: +900
Cedric & Shawn: +1000
Eric & Daniel: +1000
Henry & Evan: +1000
Joey & Tim: +1500
No One Wins Third Leg: +1750
TEAM TO BE ELIMINATED IN EPISODE 3 OF 'THE AMAZING RACE'
Eric & Daniel: +300
Henry & Evan: +300
Joey & Tim: +450
Lucas & Brittany: +450
Alexander & Conor: +1150
Cedric & Shawn: +1200
Trevor & Chris: +1200
Kristi & Jen: +1200
Cody & Jessica: +2500
No One Eliminated in Episode 3: +2500
EPISODE 3 KEY DEMO (18-49) RATINGS
Over 1.25: -150
Under 1.25: +130
EPISODE 3 KEY DEMO (18-49) SHARE
Over 5.5: +130
Under 5.5: -150
EPISODE 3 TOTAL VIEWERS
Over 6.5 million: -170
Under 6.5 million: +150