'Survivor: Ghost Island' Episode Four Betting Odds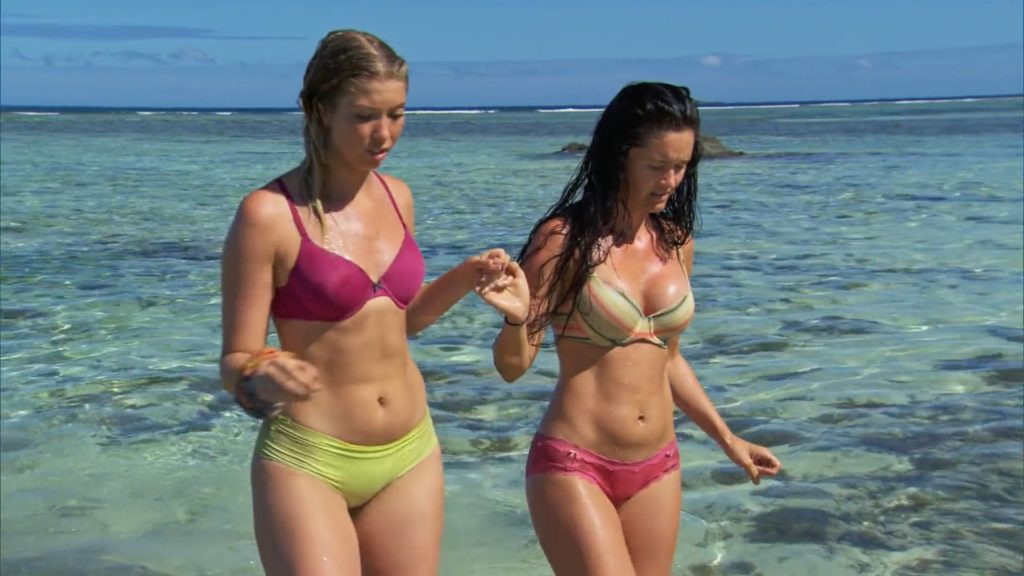 –This is the 36th season for CBS's reality show.
–'Survivor' was one of the early pioneers of the reality TV genre.
–'Survivor: Ghost Island' Episode 4 airs March 14 at 8:00 PM Eastern.
To paraphrase the late, great Freddie Mercury "Another One Bit The Dust" on Episode 3 of 'Survivor: Ghost Island'. Morgan Ricke got the heave ho which wasn't a huge surprise. She was my third choice to be eliminated in my Episode 3 'Survivor' betting odds market and was a +2500 longshot to win the whole thing. She was, however, a +500 co-favorite with Chelsea Townsend in the 'Next To Be Pixelated Due to Nudity' market so her impact there is significantly greater than in the game itself.
The Hollywood Reporter's take on Morgan is that she "was a slightly more subtle version of Jacob who went out last week, in that she always felt like she was trying way too hard." After spending more time than you can imagine setting reality show odds over the past couple of years it appears that the tide is changing strategically. It's strange that the post mortem on two of the three early eliminations is that they were 'trying too hard' given that this show's catch phrase is "Outwit-Outplay-Outlast". This has always struck me as a silly catch phrase anyway–it's not like 'Survivor' or any other reality show is Magnus Carlsen level chess. The best strategy now appears to be a stealthy one. The Hollywood Reporter continues:
There was still a fair amount of invisibility this week. Chelsea has now become the clubhouse leader in the "Who the heck is that person?" sweepstakes. I don't think Desiree said anything this week. Laurel was participating in Naviti deliberations, but said little. And S-Bass said only one thing this week, but it was fantastic. See, S-Bass was excited by the swap and observed, "I'm a happy, smiley, giggly piece of Laffy-Taffy. Banana-flavored!" Sebastian loves his candy!
At one point, I and other 'serious' reality TV analysts looked at early season screen time as something of a 'tell'. If a contestant wasn't interesting enough for editors to feature in the early going the logical inference was that they were an early 'out'. There has been several recent reality show winners that subverted that dynamic. Marissa Winokur on 'Celebrity Big Brother', Josh Martinez winning 'Big Brother' Season 19 and Michelle Tribble on the recently completed 'Hell's Kitchen' season. All three were just 'sort of there' in the early going but managed to hang around every week while the more 'visible' contestants eliminated each other. It's not a universal phenomenon–Jordan Fisher took over 'Dancing With The Stars' early and essentially went 'wire to wire' by fending off a tough challenge from Lindsey Stirling. On the latest season of 'The Amazing Race' it was all too obvious that 'Team Big Brother' aka Cody Nickson and Jessica Graf would emerge victorious. To throw in a horse racing metaphor, you can still win setting the pace but you can't categorically eliminate a contestant just because they 'drop to the back of the pack' in the early going.
Here are the odds on 'Survivor: Ghost Island' Episode 4:
'SURVIVOR: GHOST ISLAND' SEASON 36 BETTING ODDS
TO WIN 'SURVIVOR: GHOST ISLAND'
Wendell Holland: +300
Stephanie Johnson: +600
Michael Yerger: +600
Domenick Abbate: +900
Angela Perkins: +900
Kellyn Bechtold: +900
Libby Vincek: +1500
Brendan Shapiro: +1500
Jenna Bowman: +1750
Bradley Kleihege: +1750
Donathan Hurley: +2500
Chris Noble: +2500
Desiree Afuye: +2500
Chelsea Townsend: +5000
Sebastian Noel: +5000
James Lin: +5000
Laurel Johnson: +5000
'SURVIVOR: GHOST ISLAND' EPISODE 4 BETTING ODDS
WHO WILL BE ELIMINATED IN EPISODE 4?
Chris Noble: +300
Donathan Hurley: +500
Domenick Abbate: +750
James Lin: +750
Wendell Holland: +1000
Chelsea Townsend: +1000
Desiree Afuye: +1000
Bradley Kleihege: +1800
Stephanie Johnson: +1800
Laurel Johnson: +1800
Michael Yerger: +1800
Sebastian Noel: +2750
Jenna Bowman: +2750
Angela Perkins: +2750
Brendan Shapiro: +5000
Kellyn Bechtold: +5000
Libby Vincek: +5000
No One Eliminated in Episode 4: +7500
WHO WILL WIN IMMUNITY IN EPISODE 4?
Malolo Tribe: -170
Naviti Tribe: +150
No One Wins Immunity in Episode 4: +5000
WHO WILL WIN REWARD IN EPISODE 4?
Malolo Tribe: -170
Naviti Tribe: +150
No One Wins Immunity in Episode 4: +5000
WILL A HIDDEN IDOL BE PLAYED IN EPISODE 4?
Yes: +350
No: -700
WILL ANYONE QUIT/BE REMOVED FROM ISLAND DUE TO INJURY IN EPISODE 4?
Yes: +1250
No: -2500
WILL A CONTESTANT BE 'PIXELATED' DUE TO NUDITY IN EPISODE 4?
Yes: +210
No: -250
GENDER IDENTITY OF NEXT CONTESTANT TO BE 'PIXELATED' DUE TO NUDITY DURING SEASON 36?
Female: -250
Male: +210
NEXT CONTESTANT TO BE 'PIXELATED' DUE TO NUDITY?
Chelsea Townsend: +350
Jenna Bowman: +500
Stephanie Johnson: +650
Libby Vincek: +750
Kellyn Bechtold: +750
Sebastian Noel: +1000
Brendan Shapiro: +1500
Angela Perkins: +1500
Domenick Abbate: +2500
Chris Noble: +2500
Michael Yerger: +2500
James Lin: +2500
Bradley Kleihege: +5000
Wendell Holland: +5000
Laurel Johnson: +5000
Donathan Hurley: +5000
Desiree Afuye: +5000
No One Pixelated Due To Nudity in Season 36: +10000
In the previous three propositions pixelation must be due to accidental or intentional nudity and not due to obscene gestures or any other reason. The 'Fantasy Survivor' game results at Global TV will be used for grading purposes.
EPISODE 4 KEY DEMO (18-49) RATINGS
Over 1.70: -150
Under 1.70: +130
EPISODE 4 KEY DEMO (18-49) SHARE
Over 6.5: -150
Under 6.5: +130
EPISODE 4 TOTAL VIEWERS
Over 8 million: -150
Under 8 million: +130
EPISODE 4 NIELSEN RANKING (3/12/18 through 3/18/18)
Over 9.5: -150
Under 9.5: +130